Maruti Gets Approval To Set Up 3rd Manufacturing Plant In Haryana
Maruti Suzuki recently received permission from the Haryana government to set up a new manufacturing plant in Sonipat. The government allowed Maruti Suzuki to build the plant on 900-acre land. This will become the 3rd plant for Maruti Suzuki in Haryana alone and 4th if you count the one in Gujarat.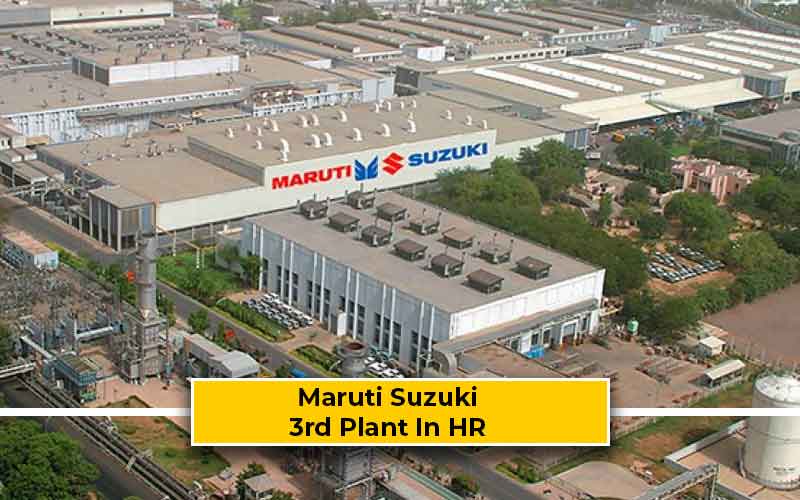 India's #1 carmaker is losing market share in recent years. Maruti's share dropped from around 50% to 34%. It's unclear if this is because of the impact from the pandemic or from stiff competition, which is only getting stiffer by the day. 50% market share is what they can achieve when they're running their existing plants to a decent capacity. If Maruti Suzuki want to set up a new plant, then this must be because they're looking to grab a considerably-more-than-50% market share in the next few years and this decade.
Also Read: Tata Motors Passenger Vehicle Business Raises $1 Bn To Accelerate EV Growth
They currently have a combined manufacturing capacity of over 20 lakh units per year. Some of it is exclusively for exports.
Also Read: 2022 Maruti Baleno Base Variant Pictures Leaked
While Maruti are likely to soon launch CNG versions of most of their cars, this move alone may not bring in enough volumes to regain lost ground in market share let alone to justify setting up a new plant. The carmaker is possibly looking into bringing diesel engines back as they still have a substantial demand in the Rs. 10 lakh+ segment. Meanwhile, the new plant may exclusively serve electric cars.