Tata Motors Passenger Vehicle Business Raises $1 Bn To Accelerate EV Growth
The passenger vehicles business of Tata Motors recently raised Rs. 7,500 crore investment to accelerate the growth and penetration of electric vehicles. This investment comes at a valuation of $9.1 billion or about Rs. 68,250 crore for the passenger electric vehicle business. Tata Motors are already the leader in the EV space but they're also witnessing rapidly growing demand among traditional engine car buyers.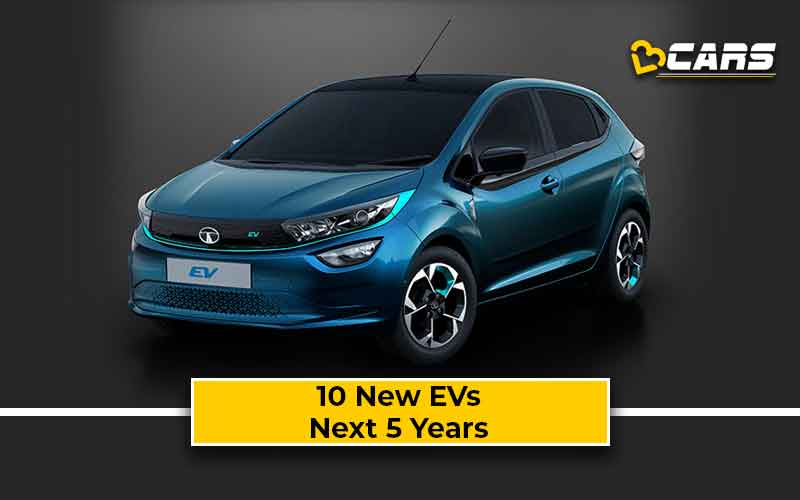 In the last 1 year, Tata's passenger vehicle market share among mass-market consumers has grown from 7.24% to 13.86%. Meanwhile, Maruti Suzuki's share has gone down from 50.5% to 34.0%. In the year before (Oct 2018 - Sep 2019), Tata's market share stood at 6.24% while Maruti had a share of 49.57%.
As you can see, Tata Motors have recently picked up the pace and are hot on the heels of Hyundai to capture the second spot. Hyundai have done well to hold on to their market share and stayed around 18% in the last 3 years. Maruti Suzuki are the only carmaker to have lost a significant chunk of market share and Tata Motors must have grabbed a large portion of that.
Not only have Tata managed to eat into Maruti's market share, Maruti Suzuki also left the field open by openly indicating no interest to invest in making electric vehicles. The carmaker also entirely dropped diesel engines from their portfolio while Hyundai, Kia and Tata Motors lapped up the diesel car buyers. Hyundai have reported that about 50% of their SUV sales are coming from diesel car buyers. Mahindra also recently highlighted that 75% of their Thar buyers chose the diesel engine.
Maruti don't have a turbo petrol engine in their portfolio either. They're hoping to cash in on the demand for factory-fit CNG cars as customers are looking at alternative fuels while petrol and diesel prices soar. Tata Motors are also rumoured to soon enter the CNG car space with the Tiago, Tigor, Altroz and Nexon. So, Tata Motors are leaving no stone unturned to make sure Maruti don't regain lost ground.
Also Read: Tata Accidently Reveals 5-Star GNCAP Safety Rating For Punch
With this fresh round of investments, Tata Motors have said that the company will bring 10 electric cars in the next 5 years. These investments should allow them to burn some cash like a startup while trying several new things and evolve in an agile manner. Even Tesla took more than a decade before they started turning profits.