May 2022 Cars Sales Analysis - B2-Segment Sedans YoY, MoM Change, 6-Month Trend | V3Cars
In this May 2022 cars sales analysis article, we'll look at the YoY and MoM change in sales figures of all B2-segment sedans in India. We'll also include our observations based on the sales data and possible reasons behind a massive increase or drop in sales, where applicable. Lastly, the table with monthly sales of all B2-segment sedans for the last 6 months will give you an idea about the 6-month sales trend.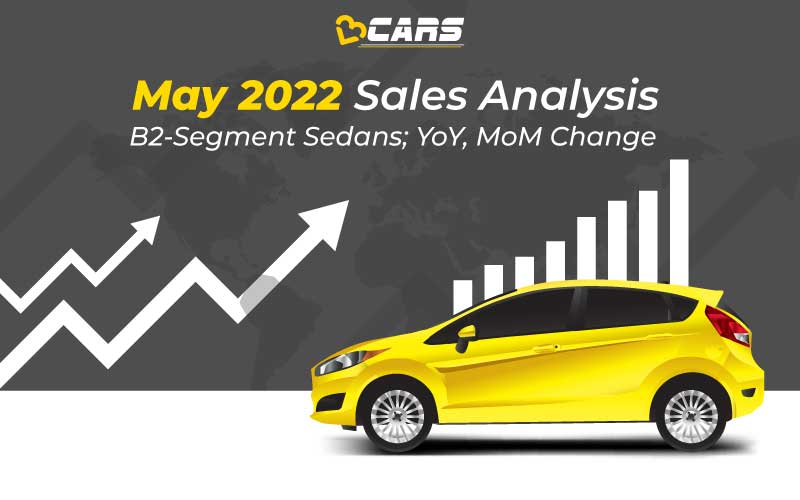 B2-Segment Sedans May 2022 Car Sales - YoY Change
Among B2-segment sedans, the Dzire maintains its clear lead over its rivals
The Dzire is the only car in the segment with a 5-figure sales in May 2022 with the Tigor in a distant second spot
The Tigor displaced the Amaze, which held the second position in April 2022
In terms of YoY sales, however, the Dzire is the one with the lowest gain of 99%, which all others posted triple digit gains
B2-Segment Sedans May 2022 Car Sales - MoM Change
MoM sales indicate about 17-18% decline in Honda's Amaze and Hyundai's Xcent + Aura twins
The Dzire is the top gainer with an 8.4% increase in sales
B2-Segment Sedan — 6-Month Sales Trend (Dec 2021 - May 2022)
Note: Check your Car EMI with our - Car Loan EMI Calculator
You can use our Fuel Cost Calculator to see how much any petrol, diesel or CNG car will cost to run based on the latest fuel price in your city.