MG Motor India Introduce MG Service On Wheels — Doorstep Service And Repairs | V3Cars
MG Motor have introduced their new mobile service and repair concept called MG Service on Wheels. With MG Service on Wheels, the Chinese-owned British carmaker plan to offer doorstep service and repairs to customers in tier 1 and tier 2 cities in India.
MG launched the pilot version of the MG Service on Wheels in Rajkot and they plan to cover other key areas in the north in the near future. With MG Service on Wheels, the brand will offer periodic maintenance along with minor repairs that are otherwise only possible at a service station. MG also promise that certified technicians will perform the service tasks with backing from MG's support team in case of any major issues. Users will get the option to schedule their service appointment at their desired time and location.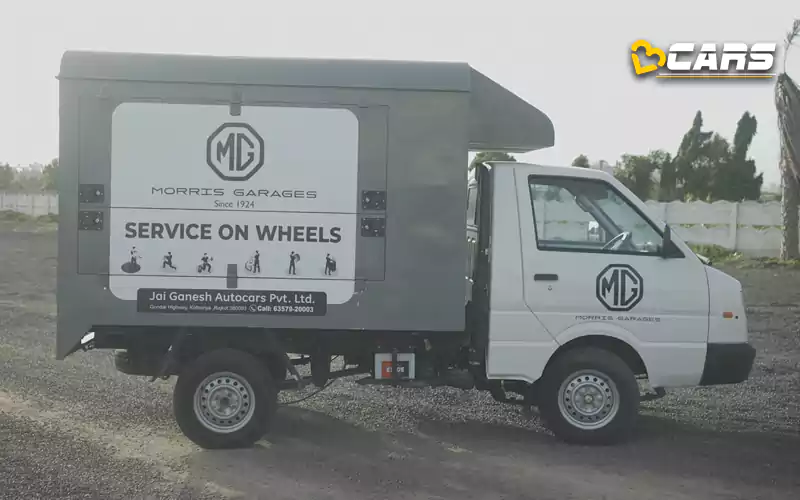 Note: Check your Car EMI with our - Car Loan EMI Calculator
MG Service on Wheels makes use of a mobile workshop. It includes a hydraulic scissor lift attached to a hydraulic power bank, an air compressor with washing pump, digital oil dispenser, a waste oil collection tank and a pneumatic line with filter regulator lubricator. It is interesting to note that the mobile workshop also gets a wheel balancer with a slider, which is rarely seen in mobile workshops. Other carmakers that offer mobile repairs and doorstep service include Maruti Suzuki, Tata Motors, Hyundai and Renault. Renault's mobile workshop concept found great success that the French carmaker has expanded its mobile operations in north India.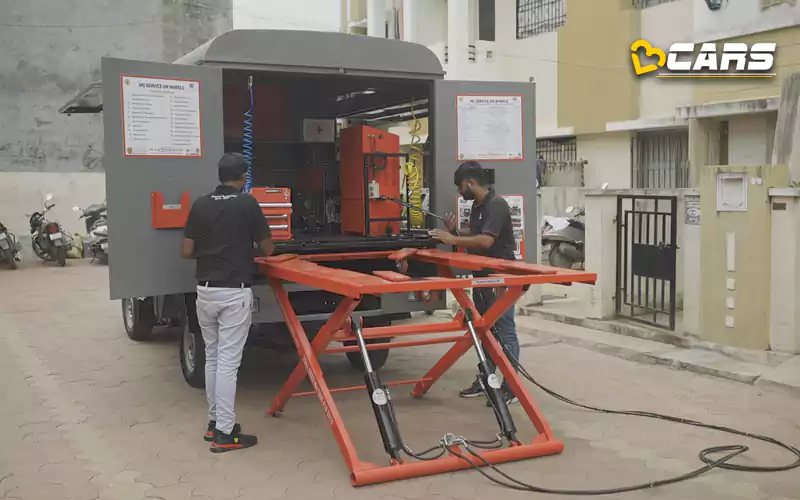 Note: Check your car's fuel cost with Fuel Cost Calculator in India
In addition to Service on Wheels, MG Motor India offer MG Shield warranty on all their cars. MG Shield includes a 3-year unlimited kilometre warranty, 3-year roadside assistance and 3 labour charge-free services. Furthermore, buyers can further customise their warranty plan with extended warranty, extended roadside assistance and maintenance packages.
Also Read: 2022 Jeep Grand Cherokee Spied Undisguised Ahead Of India Launch