Petrol, Diesel Prices Reduced - City-Wise Latest Prices & Old Vs New Price Comparison
The central and state governments have dropped taxes on petrol and diesel. Here's a look at the latest petrol and diesel prices in major cities in India. Let's first check the updated petrol prices and then see the new diesel prices.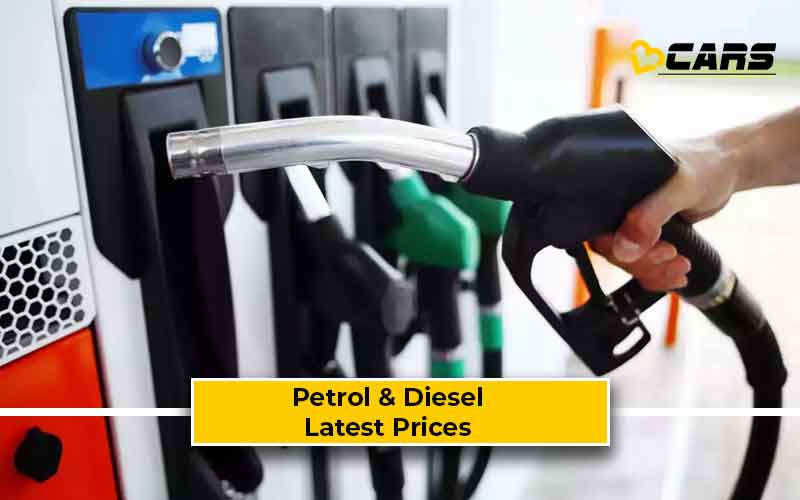 Latest Petrol Prices And Old Vs New Price Comparison - City Wise Petrol Price List
In the case of petrol prices, they're down by Rs. 5.27 to 13.43. Leh, Bengaluru and Mysore got the biggest relief of more than Rs. 13.0. Some northern cities like Chandigarh, Faridabad, Dehradun, etc. also saw the petrol prices drop by more than Rs. 11.0.
Chennai, Ranchi, Kolkata, Pune, Mumbai, Delhi, Visakhapatnam, Hyderabad, Koda and Jaipur are among the cities that only saw a modest price drop of Rs. 5.27 - 6.35 from the recent highs. After the price correction, petrol prices are the highest in Rajasthan, Punjab, Madhya Pradesh and Andhra Pradesh as these states have only passed on modest to no tax breaks in petrol prices. Hence, Jaipur has the highest petrol prices at Rs. 111.08 while you can get a litre of petrol in Kota for Rs. 110.53. Mumbai, Pune and Vizag are following closely with petrol prices hovering very close to Rs. 110/litre. Petrol prices are the lowest in Daman at Rs. 93.08/litre.
Latest Diesel Prices And Old Vs New Price Comparison - City Wise Diesel Price List
In terms of the diesel prices, the tax break is bigger from the state as well as the central government. So, the prices of diesel are down by Rs. 11.15 - 19.59 compared to the recent highs of up to Rs. 108.36. The new prices for diesel are now lower by more than Rs. 15 in most states. You can find the cheapest diesel in Chandigarh Kullu, Jammu with prices less than Rs. 81 per litre. Diesel fuel is the most expensive in Kota, Jaipur, Mumbai, Vishakhapatnam and Hyderabad with prices around Rs. 95/litre.
Also Read - Car Buying Guide - Understanding Depreciation, Inflation & Their Relation
The lower diesel prices will help cut down the cost of commodities as transportation will get cheaper. The government had drastically increased the prices of petrol and diesel in 2020 to make up for the lower tax collection from other sources.