Spotted Undisguised - 2021 Mahindra XUV700 SUV
Images of the 2021 Mahindra XUV700 recently surfaced online. Let's see what all information they reveal.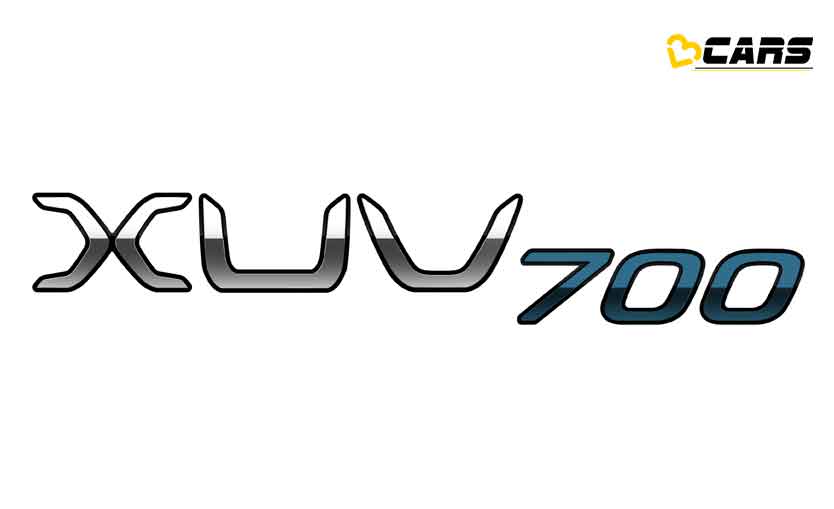 2021 Mahindra XUV700 Front Design
The front of the new XUV700 gets 3 vertical slats on either side of the logo like the XUV500, XUV300 and other Mahindra SUVs. This fresh, yet familiar grille design will make the XUV700 instantly recognizable as a Mahindra. The headlamps get design elements looking like the figure 7 LED strip extending almost all the way down to the fog lamps.
To keep up with the times, the car is packing a full-LED illumination package. Mahindra even shared a teaser of the XUV700's LED headlamps. Take a look:
New Mahindra XUV700 Rear Design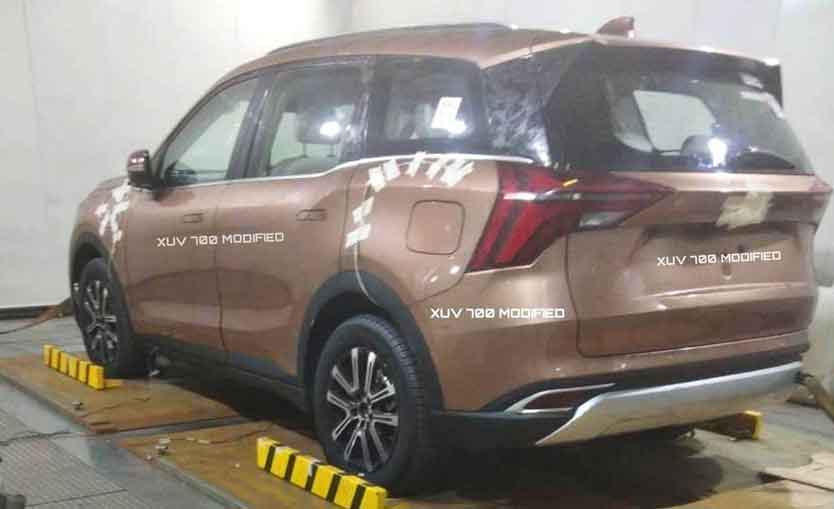 The rear of the XUV700 looks quite sharp with all the lines. Based on the previous spy shots, we can say that the tail lamp cluster you see in these images also gets LED lighting.
The top also has a big spoiler along with a shark-fin antenna nearby.
XUV700 2021 Side Design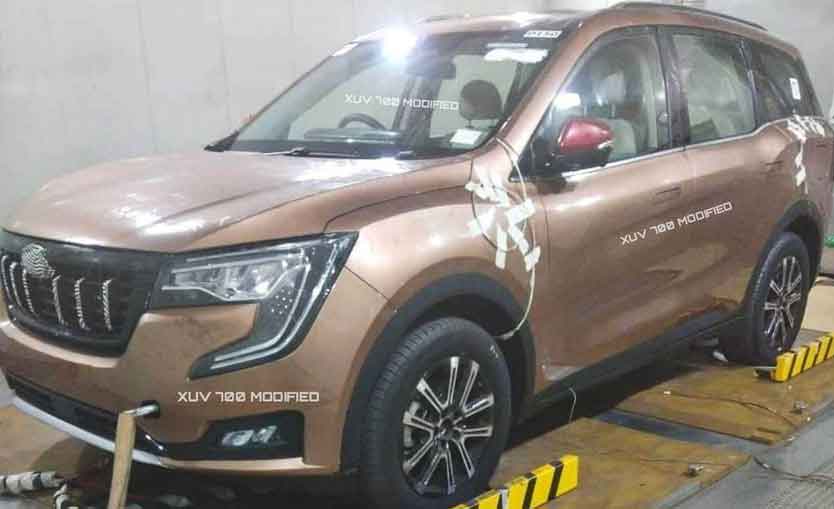 Along the sides, the sporty 10-spoke alloy wheels grab the attention. You can also notice the turn signals integrated into the wing mirrors. But, the most striking feature you will notice on the XUV700 is the flush door handles similar to the ones available on the Tesla Model 3 and Hyundai Ioniq 5.
Mahindra XUV700 Engine Specs - Expected
We're expecting to see the XUV700 with the same engine and transmission options as the Thar. That means a 2.0-litre turbo petrol engine and a 2.2-litre turbo diesel. Both the engines should also come with the same transmission options as the Thar. So, a 6-speed manual and a 6-speed torque converter automatic should stay on the menu for the XUV700 as well.
Mahindra XUV700 Prices - Expected
The new naming aside, the XUV700 looks like an evolution of the XUV500 rather than a segment above. Next-level technology and comfort features along with improved or better engine options are the industry norms for a generation change. Moreover, placing the XUV700 a segment above the XUV500 will leave the playing field open for cars like the Tata Safari, Hyundai Alcazar and MG Hector. Not to mention, the 5-seater SUVs like Creta, Seltos, Hector, and Harrier have already eaten into the pie, which the XUV500 once had all to itself.
So, expect competitive, but not lucrative pricing for the 2021 Mahindra XUV700. We are expecting the car to cost between Rs. 14 and Rs. 22 lakh to remain competitive. The most notable differentiating feature of the XUV700 is its 4-wheel drive, which is not available with either of its 3-row SUV rivals.
Mahindra XUV700 2021 Launch Date - Expected
In the past, Mahindra have demonstrated their patriotic roots and tend to launch or showcase their cars around prominent national holidays. We should expect to see the car in the flesh (hopefully with the full price list) on August 15.