Tata Motors Announces Price Increase Of 'Around' 0.8 Percent
Tata Motors have recently announced that they're going to increase the prices of their cars starting August 3, 2021. We'll have to wait a while to find out the exact amounts for each car and variant. For now, we have a ballpark figure of 0.8%. However, going by Tata's communication, the exact hike may vary a bit depending on the model and variant.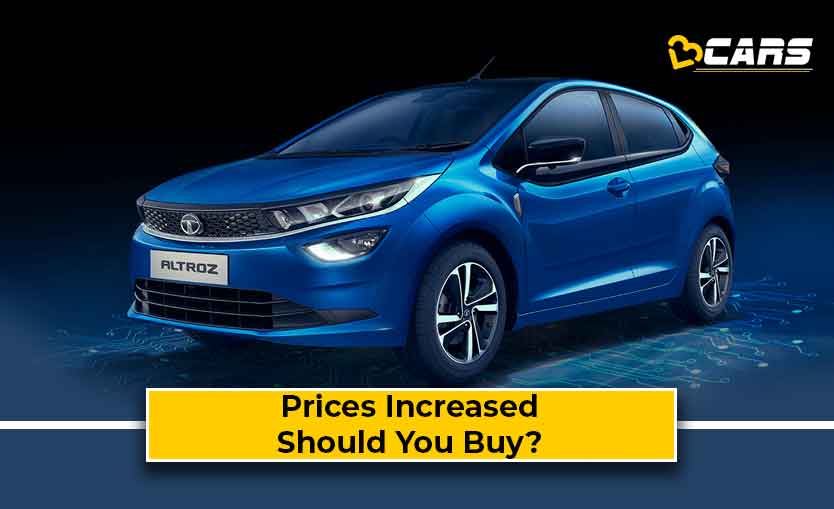 The Indian carmaker also assured that if the sale of the car is happening on or before August 31, 2021, then the customer will get the car as the older prices. Moreover, as long as the car is billed by the end of August, the customer will remain eligible for the lower prices.
To Buy Or Not To Buy Tata Car In August 2021
This creates a dilemma for buyers who're planning to buy a car but haven't decided on a timeline yet. Some of you may move the purchase ahead to get a better price. However, waiting it out for the festive season also could bring some exciting offers and prices.
Here's our recommendation:
| | | | |
| --- | --- | --- | --- |
| Brand | Model + Variant | Budget | Recommendation |
| Decided - Tata | Decided | Available | Buy in August |
| Decided - Tata | Undecided | Available | Decide the variant and buy in Aug |
| Undecided | Undecided | Available | Decide the brand and model first then hold for festive offers from other brands. |
| Any | Any | Unavailable | Hold. Wait for budget |