Suzuki Hustler EV Officially Teased | V3Cars
Suzuki Motor Corporation, the parent company of Maruti Suzuki India Limited, recently revealed their global EV roadmap. As per their planned EV roadmap, Maruti Suzuki will launch 6 new all-electric vehicles in the Indian market by 2030. The carmaker also released a teaser image of all 6 models and we expect one of them to be the Suzuki Hustler EV.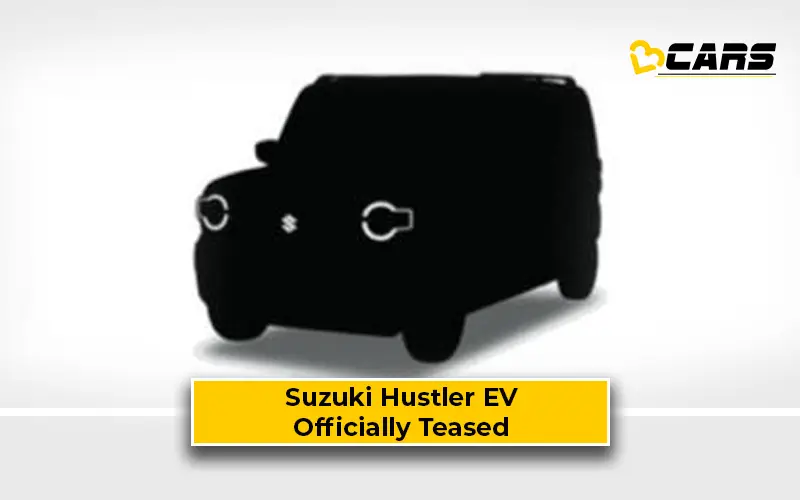 Suzuki Hustler — What Is it?
Before getting into the details of the Huster EV, here is a brief overview about the Hustler. The Suzuki Hustler is a Kei car that is on sale in Japan. A Kei car represents a category of vehicles that measure lower than 3.4 metres in length and offer a maximum engine displacement of 660cc. The Hustler sits on Suzuki's Heartect platform and gets a choice of 658cc normal petrol and turbocharged petrol engines. However, we expect Suzuki to offer the Hustler as an all-electric offering in the Indian market.
Note: Check out the list of Electric Cars in India
Suzuki Hustler EV — Expected Details
Suzuki haven't revealed any specifications of the upcoming Hustler EV. We expect the Hustler EV to share its powertrain with the Wagon-R EV prototype that Maruti Suzuki have been testing since 2018. The carmaker planned to bring the Wagon-R EV to the market but later scrapped it due to its inability of justifying the premium over the petrol-powered Wagon-R. However, Suzuki could take what they have learnt from testing the Wagon-R EV and implement them in the Hustler EV. The Hustler EV could get a sub-30kWh battery pack and offer a driving range of close of 250km on a single charge.
Suzuki Hustler EV — Rivals
It's early to speak about the rivals of the Hustler EV without having its specifications and driving range. However, going by its dimensions and bodystyle, the Hustler EV may rival the Tata Tiago EV and Citroen eC3. Tata Tiago EV is currently the most affordable electric vehicle in India and it offers a choice of 2 battery pack options — 19.2kWh and 24kWh. The 24kWh Tiago EV offers a claimed driving range of 315km on a single charge. The Citroen eC3, on the other hand, comes with a larger 29.2kWh battery pack, which gives it a claimed range of 320km on a single charge.
Note: Check your car's fuel cost with Fuel Cost Calculator India
Suzuki Hustler EV — Launch Timeline
Since the Maruti Suzuki eVX will be the first electric offering from the carmaker, we expect the Hustler EV to launch after the eVX electric SUV. Maruti Suzuki will launch the eVX in 2025. Hence, we expect the launch of the Huster EV to take place between 2026 and 2030. Maruti Suzuki are also likely to launch the Fronx EV in a similar timeframe.
Also Read: Maruti Suzuki Fronx EV Officially Teased