Mahindra Thar Adventure Statistics And Features Explained | V3Cars
The Mahindra Thar is a supremely capable SUV off the road. With the new-gen Thar, Mahindra added some useful features to the SUV's infotainment system, which you may find helpful while hitting the trails. We explain all the features and adventure statistics of Thar's infotainment system.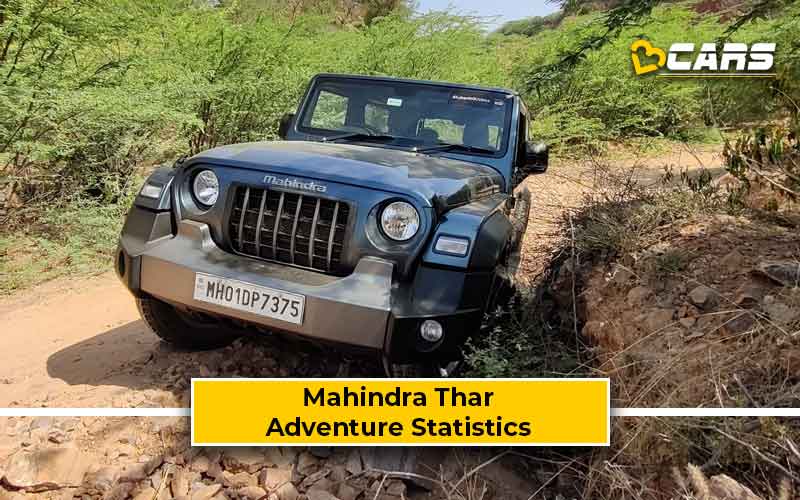 The infotainment system of the Thar has a grid-like layout for the home page which features amenities like media, radio, adventure statistics, Android Auto, Apple CarPlay, phone, navigation, car info, and general settings. A majority of the aforementioned features are common in most cars, but the Thar offers a unique feature called Adventure Statistics.
Note: Check your car's fuel cost with our Fuel Cost Calculator in India
Mahindra Thar Adventure Statistics
The adventure statistics in the Mahindra Thar are classified into three categories — on-road statistics, offroad statistics and custom statistics.
The on-road statistics in the Mahindra Thar offer real-time power and torque readouts, vehicle speed, odometer, compass, and g-force monitor.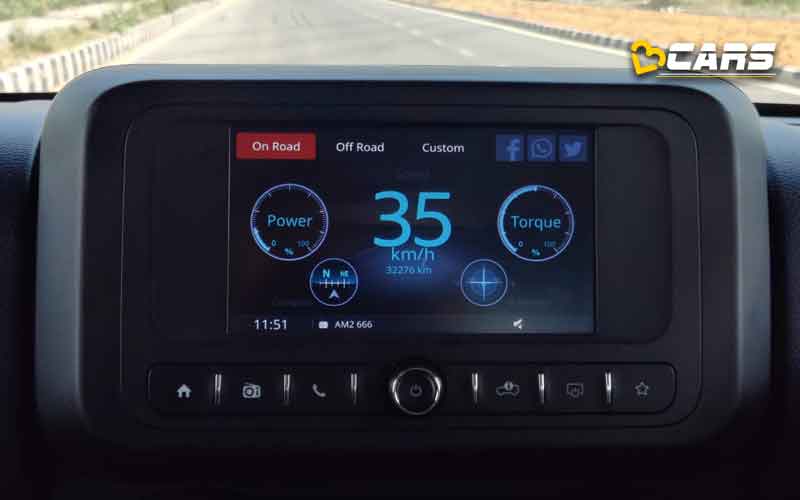 The offroad statistics offer information such as roll angle, engine temperature, pitch angle, gear position indicator, wheel direction monitor, and 4x4 drivetrain monitor. The 4x4 drivetrain monitor gives a live feed of the channelling of power between the axles.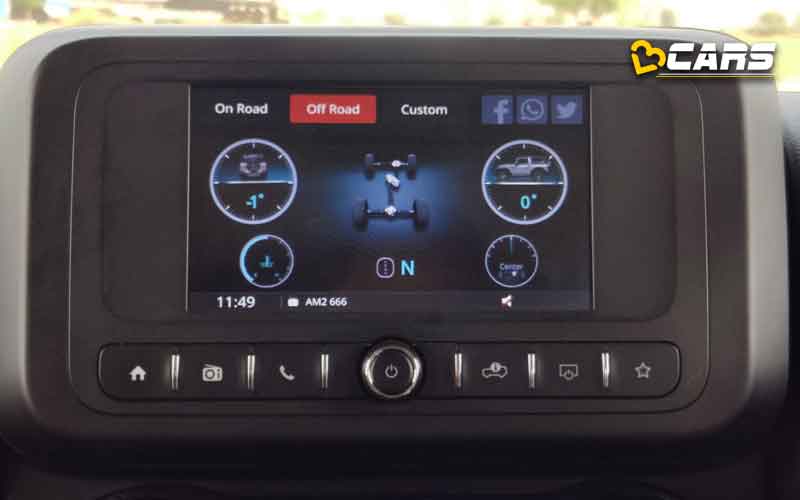 Lastly, there's the custom mode. In custom mode, the driver can choose from a slew of statistics and set up up to 5 parameters. Interestingly, the infotainment system in the Thar also offers an option to share your stats with your friends via Facebook, Whatsapp and Twitter.
Here is a list of parameters that can be chosen in the custom mode (up to 5):
Speed
Odometer
Pitch
Gear indicator
Power
Engine temperature
Roll
Wheel angle
Torque
G-force monitor
Compass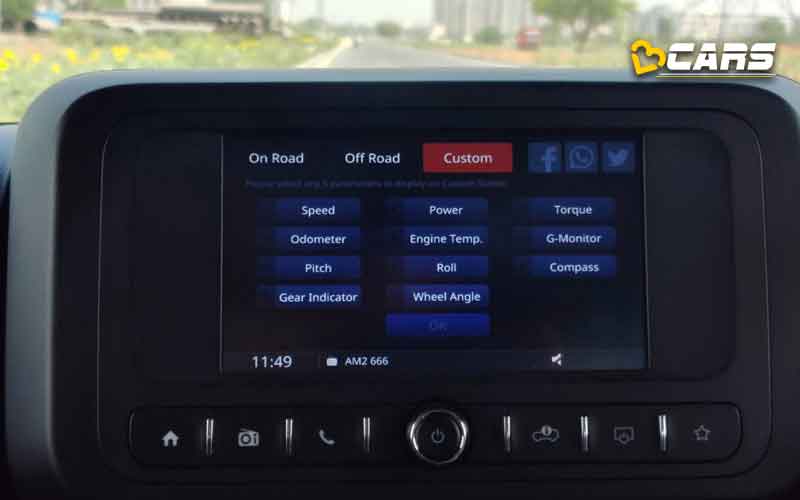 Note: Check your Car EMI with our - Car EMI Calculator
The infotainment system in the Thar also provides car information which shows the following data:
Tyre pressure monitor
Adventure connect
Alerts
DRL on or off
Fuel economy and range
Service info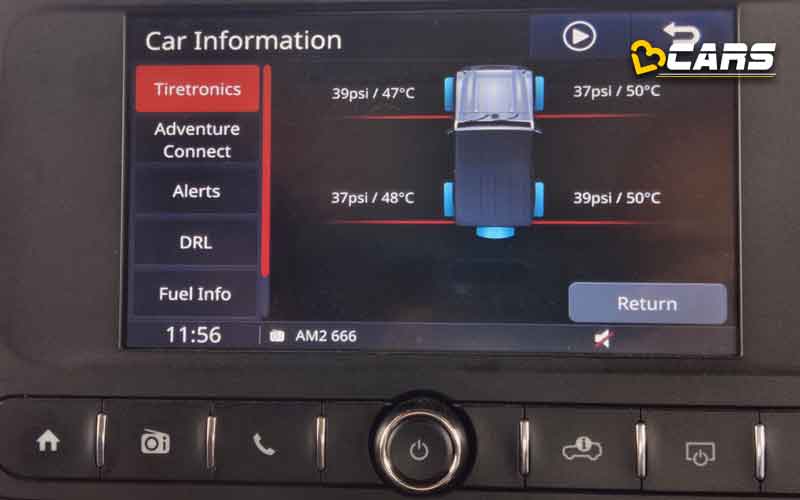 In addition to these features, the driver can also choose a custom image for the adventure statistics. You can find the option for the same in the settings. With all these unique features, we would have liked to have a reverse parking camera with the Thar. That said, Mahindra do offer a reverse parking camera as an accessory.