Volvo XC40 Recharge Gets TSP+ Rating By IIHS; First-In-Class To Receive It | V3Cars
Volvo's first-ever EV, the XC40 Recharge, has received the highest Top Safety Pick Plus (TSP+) rating from American Insurance Institute for Highway Safety (IIHS). It is the first all-electric small SUV in the world to achieve this feat. For the uninitiated, the IIHS awards TSP+ status to vehicles that provide the highest level of road safety.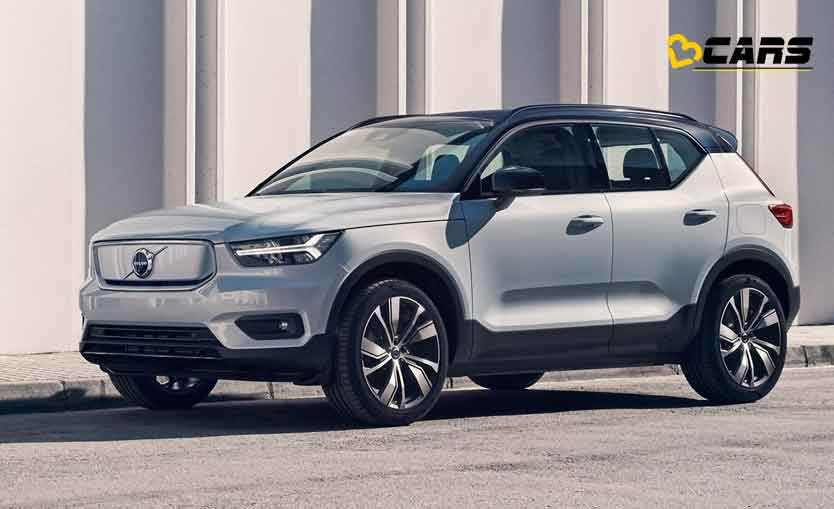 With the XC40 Recharge receiving the TSP+ rating, Volvo claims it is the only carmaker in the world with its entire lineup achieving IIHS Top Safety Pick Plus safety rating. These high safety ratings are a result of the long list of the active safety features offered as standard on Volvo cars including forward collision warning and automatic emergency braking and pedestrian and cyclist collision prevention. 
Volvo's global car lineup includes cars like the XC40, XC40 Recharge, XC60, XC60 Recharge, XC90, XC90 Recharge, V60, V60 Recharge, V60 Cross Country, V90, V90 Cross Country, S60, S60 Recharge, S90 and S90 Recharge. However, Volvo offers only the XC40, XC60, XC90 and S90 models in India. 
Volvo is also gearing up to launch the new S60 in India while the XC40 Recharge is scheduled to go on sale here in October 2021. It will be the first all-electric Volvo to go on sale in India.  
As the name suggests, the XC40 Recharge is essentially an all-electric version of the XC40 SUV. It is powered by a dual-motor setup mounted on each axle making 408PS and 660Nm in total. It makes 218PS and 360Nm more than the 2.0-litre turbo petrol engine that makes 190PS and 300Nm paired to an 8-speed AT. 
The electric SUV draws power from a 78kWh battery pack that lends it a single-charge range of 418km WLTP (World harmonized Light-duty vehicles Test Procedure). It also supports fast charging and can be juiced up from 0 to 80 per cent in 40 minutes. 
Pre-launch bookings of the SUV are set to get underway from July 2021. It is likely to be priced around Rs 60 lakh, at a premium of around Rs 20 lakh over the conventional XC40.