Toyota Innova Hycross Pros & Cons
Check out pros and cons about the Toyota Innova Hycross that are worth highlighting for a potential buyer. Here are some of the highlights of the benefits of buying the Toyota Innova Hycross. We'll also list out the Innova Hycross drawbacks to help you make an informed buying decision.
Innova Hycross Advantanges
Extremely Fuel Efficient Hybrid Powertrain

The Innova Hycross comes with a 2.0L strong hybrid powertrain with a claimed fuel efficiency of 21.1kmpl. That efficiency is really impressive for a D1-segment family MPV. The Innova Hycross will offer cost benefits even over the Innova Crysta diesel despite the higher petrol fuel prices.

Option Of Captain Seats In All Variants

Unlike other cars in its class, the Innova Hycross offers the option of captain seats in all the variants. Even the G-SLF and GX normal petrol variants of the Innovaq Hyross come with both 8- and 7-seater options. The top-spec strong hybrid variants, on the other hand, are only available with the 7-seater option.

Fully Loaded By Segment Standards

The Innova Hycross comes packed with features and some of which are segment-best. To name a few, the Innova Hycross offers an electronic tailgate, electronic recline for captain seats, electronically-extendable calf support, panoramic sunroof, front and rear auto climate control, front ventilated seats, JBL sound system, front parking sensors and ADAS.

Strong Road Presence With SUV-Inspired Design

The Innova Hycross comes with a strong road presence and large dimensions. The Hycross measures over 4755mm in length, stepping out of the D1-segment category. Furthermore, Toyota have also added certain SUV-inspired design elements like body cladding, skid plates and muscular bonnet to give it a robust SUV appearance.

Toyota's Signature Reliability And After-Sales Experience

Toyota are popular for making significantly more reliable and built-to-last cars over their rivals. Their original models like the Fortuner, Innova and Camry have proven their reliability thanks to their built-to-last body and engines. Even though the hybrid powertrain of the Hycross is new in India, Toyota have been engineering hybrid powertrains for over 2 decades now and that induces a lot of confidence in the prospective buyers.
Innova Hycross Disadvantanges
No Diesel/Petrol Manual Option

Toyota Innova Hycross comes with a 2.0L normal petrol and 2.0L strong hybrid petrol engine options. While the strong hybrid comes with an e-CVT transmission, the normal petrol engine comes with a CVT transmission. Toyota do not offer any diesel option or a petrol manual option with the Innova Hycross.

Mileage Figures For Normal Petrol Engine Not Announced Yet

While Toyota announced the fuel efficiency figures of the Innova Hycross strong hybrid, the Japanese carmaker didn't reveal the claimed fuel efficiency of the normal petrol engine. The fuel efficiency of the normal petrol engine could be something that could disappoint prospective buyers. Those who are with a strict budget may have to move to the Innova Crysta diesel for better fuel efficiency over the Innova Hycross normal petrol.

Monocoque Chassis And Front-Wheel-Drive

The Innova Hycross has left its genes in the past and moved to a lighter monocoque chassis and front-wheel-drive setup. While it has helped Hycross shed 200kg over the Crysta , it may not appeal to cult followers of the Qualis, Innova and Crysta, all of which offered a rugged body-on-frame chassis and rear-wheel-drive setup. However, it's worth noting that the Crysta will remain on sale to cater to such a crowd.

Auto Emergency Braking Not Part Of ADAS Suite

Auto emergency braking is a feature that comes bundled with most of ADAS-equipped cars in the market. However, the Innova Hycross doesn't offer auto emergency braking. We would have liked it if Toyota had offered a switchable option for the auto emergency braking system.
Toyota Innova Hycross Competitors
Toyota Innova Hycross Expert Reviews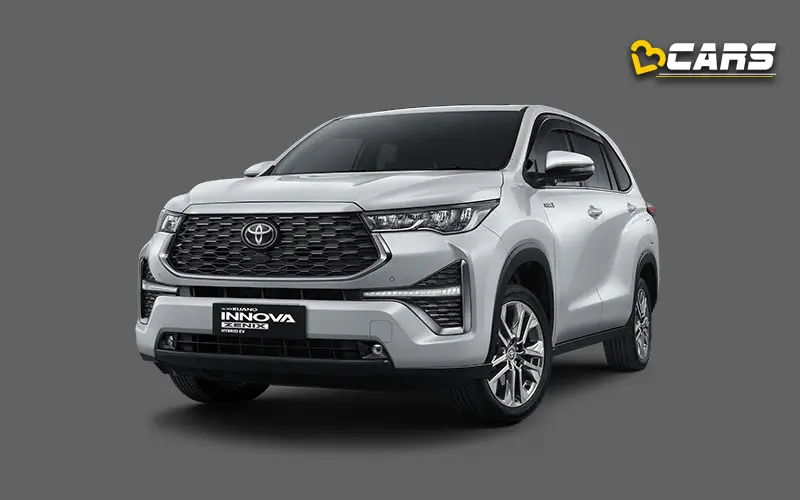 This article will give you a perspective of the engine specs like, displacement, power,...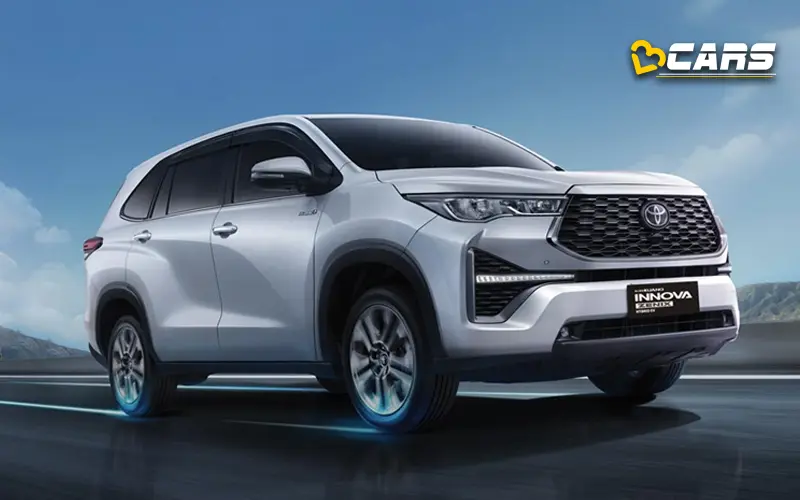 This article will give you details about the dimensions, or length, width, height and...

MUV
Body Type
16.13 - 21.10 kmpl
Mileage
1987 cc
Engine
Automatic
Transmission
Petrol, Hybrid
Fuel Type
8 Seater
Seat Capacity
Toyota Innova Hycross Variants Explained
Toyota Innova Hycross Related Videos