Tata Hydrogen Combustion Engine (HCE) Revealed At Auto Expo 2023
On the first day of the Auto Expo 2023, Tata Motors revealed 3 vehicles to showcase their hydrogen propulsion technology. 2 of them (1 truck, 1 bus) used the hydrogen fuel cell technology while 1 truck had a hydrogen combustion engine (HCE).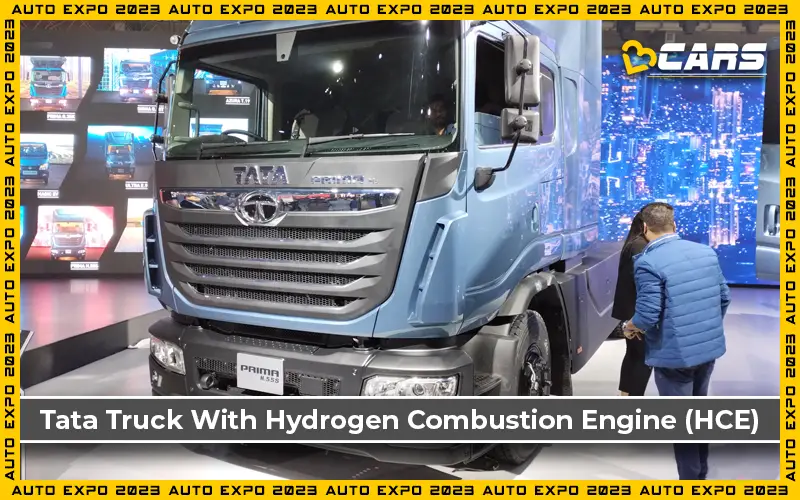 You can read more about the Tata's auto expo showcase of the hydrogen fuel cell vehicles at the following link:
Auto Expo 2023 - Tata Motors Reveal Hydrogen FCV Truck, Bus
For now, let's focus on the hydrogen combustion engine. Tata Motors mentioned that the HCE truck requires minimal changes to the powertrain. So, they can use most of the existing components for the powertrain and drivetrain to make the switch to a cleaner fuel. This also means that HCE trucks will have a much shorter development period compared to the fuel cell trucks.
Tata Hydrogen Combustion Engine (HCE) Launch Timeline
Tata officials didn't provide a tentative timeline for bringing the HCE truck to the market. However, they confirmed that they will deliver the fuel cell truck to Indian Oil sometime in 2024. Based on these clues, we can expect their HCE truck to arrive at least 6-8 months prior. We expect their first HCE truck to go to market either by the end of 2023 or early 2024.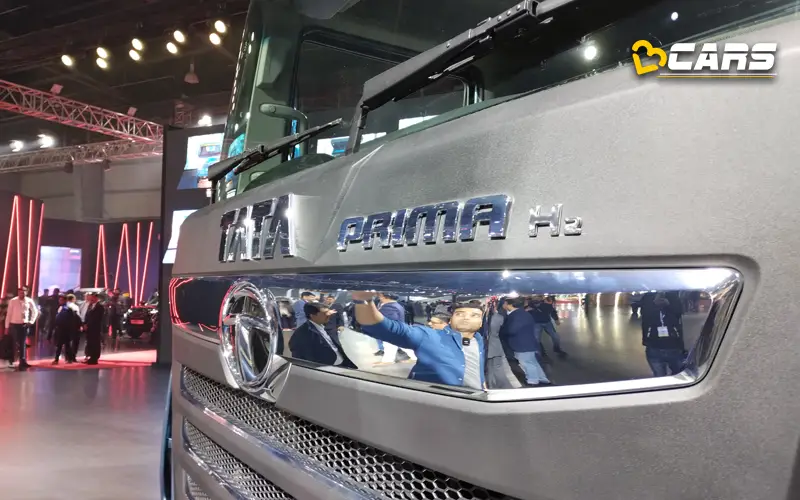 Track our complete 2023 Auto Expo coverage at: Auto Expo 2023 – Latest News in Auto Show India
Pros And Cons Of Hydrogen Combustion Engines
Here are some of the advantages of hydrogen combustion engines:
Clean fuel results in zero tailpipe emissions
As quick and easy to refill as CNG
Less R&D effort and time to develop
Requires minimal changes to the engine and drivetrain
Can leverage existing production line and go on sale sooner than fuel cell truck
Note : View All Details of Auto Expo 2023 India
Here are some of the disadvantages of hydrogen combustion engines:
The overall greenhouse gas emissions depend on the source of electricity used for production of hydrogen
Production of hydrogen currently is currently and doesn't make financial sense for buyer to invest in HCE
Limited fuel availability as there aren't any hydrogen vehicles available in the market
It's worth noting that Tata Motors were the only other carmaker with 2 different kinds of hydrogen propulsion technologies at the Auto Expo 2023. Toyota also displayed their fuel cell Mirai and the Corolla Cross with the hydrogen combustion engine. You can read more about the Toyota Mirai at the following link: