Renault Triber vs Maruti Suzuki Swift: Specification Comparison
---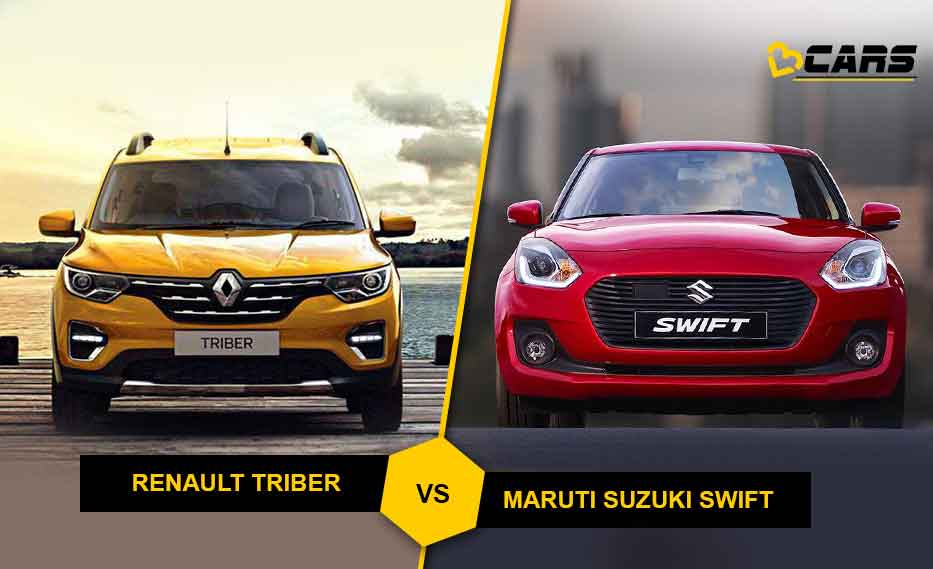 Pro Tip: The Renault Triber is the larger car of the two, but the Swift might be more engaging to drive.
The Renault Triber made its global debut in India in June 2019, and it is likely to launch in August. While Renault is yet to open the Triber's bookings, the carmaker has already revealed its specifications. In this report, we compare the Triber's exterior dimensions and engine specifications with those of Maruti Suzuki Swift.
The Swift won't be a direct rival of the Triber. While the Swift is a conventional mid-size hatchback, the Triber is a sub-compact seven seater. However, the Triber is expected to be priced in the same range as the Swift, hence the comparison.
Dimensions comparison: The Triber is BIG!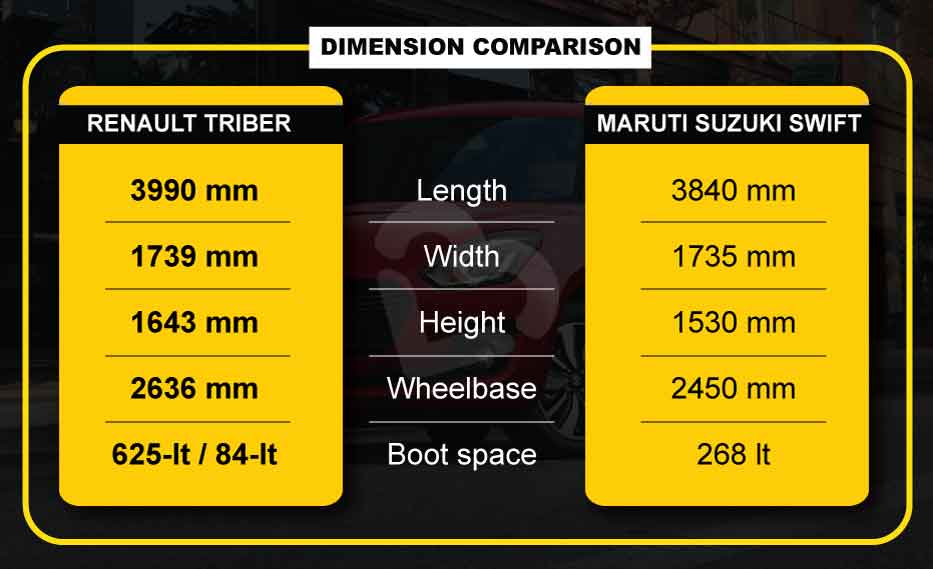 As can be seen in the above table, the Triber is longer, wider and taller than the Swift. More importantly, the Triber's wheelbase is a whole 186mm larger than the Swift's, which should make the Triber's cabin roomier. Given that Renault has managed to squeeze enough space in the Triber's cabin to put in seven seats, that looks quite obvious as well. What is also commendable is the 625 litre boot space that the Triber offers as a five seater. In comparison, the Swift offers just 268 litre space in its boot.
Powertrain comparison: Swift likely to be the better driver's car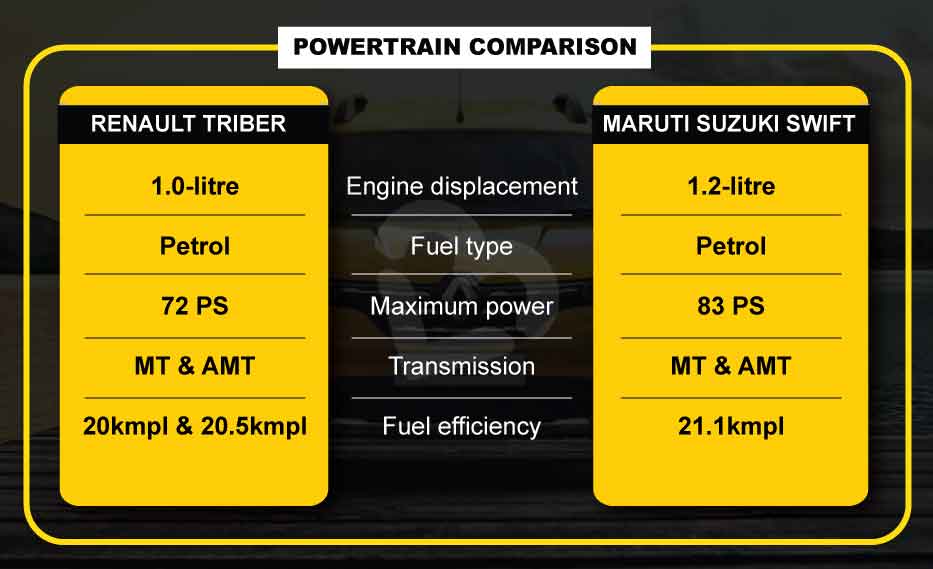 The bigger Triber deserves a more powerful engine as well, but sadly, it doesn't get one. Head to head, the Swift's petrol engine not only displaces more volume, but produces 11PS more power too. It is, therefore, likely that the Swift will be swifter than the Triber on the move.
Both the cars are available with the option of a manual transmission and an AMT. The Swift, which is the smaller car of the two, returns better claimed fuel efficiency than the Triber, but the difference is not too big.
A specification comparison between the Triber and the Swift clears the fact that the Triber is likely to be the more spacious car of the two, but it will not be as powerful as the Swift. So, if you're looking for a personal car that is more engaging to drive, go ahead and buy the Swift. If, however, you're more inclined to buy a car that offers more space on the inside, you should wait for the Triber.
;
Previous
Next

---
---
Related Car Comparison