Engine Specs of Mahindra All New XUV300
Engine Displacement

1497 cc

Cylinders

4

Max Power

117 PS @ 3750rpm

Max Torque

300 Nm @ 1500 - 2500rpm

Transmission

6-speed MT

Kerb Weight

-

Power:Weight

0.00 PS/tonne

Torque:Weight

0.00 NM/tonne
Engine Displacement

1497 cc

Cylinders

4

Max Power

117 PS @ 3750rpm

Max Torque

300 Nm @ 1500 - 2500rpm

Transmission

6-speed AMT

Kerb Weight

-

Power:Weight

0.00 PS/tonne

Torque:Weight

0.00 NM/tonne
Engine Displacement

1197 cc

Cylinders

3

Max Power

110 PS @ 5000rpm

Max Torque

200 Nm @ 2000 - 3500rpm

Transmission

6-speed MT

Kerb Weight

-

Power:Weight

0.00 PS/tonne

Torque:Weight

0.00 NM/tonne
Engine Displacement

1197 cc

Cylinders

3

Max Power

110 PS @ 5000rpm

Max Torque

200 Nm @ 2000 - 3500rpm

Transmission

6-speed AMT

Kerb Weight

-

Power:Weight

0.00 PS/tonne

Torque:Weight

0.00 NM/tonne
Mahindra All New XUV300 Mileage
Claimed FE

20.00 kmpl

Real World Mileage

-
Claimed FE

19.70 kmpl

Real World Mileage

-
Claimed FE

16.82 kmpl

Real World Mileage

-
Claimed FE

17.00 kmpl

Real World Mileage

-
With colourful charts and instant results, our EMI Calculator is easy to use, intuitive to understand and is quick to perform. You can calculate EMI for car loan fully amortizing loan using this calculator.
EMI Calculator

SUV
Body Type
16.82 - 20.00 kmpl
Mileage
1197 - 1497 cc
Engine
Manual, Automatic
Transmission
Petrol, Diesel
Fuel Type
5 Seater
Seat Capacity
Mahindra All New XUV300 Expert Reviews
Mahindra All New XUV300 Related News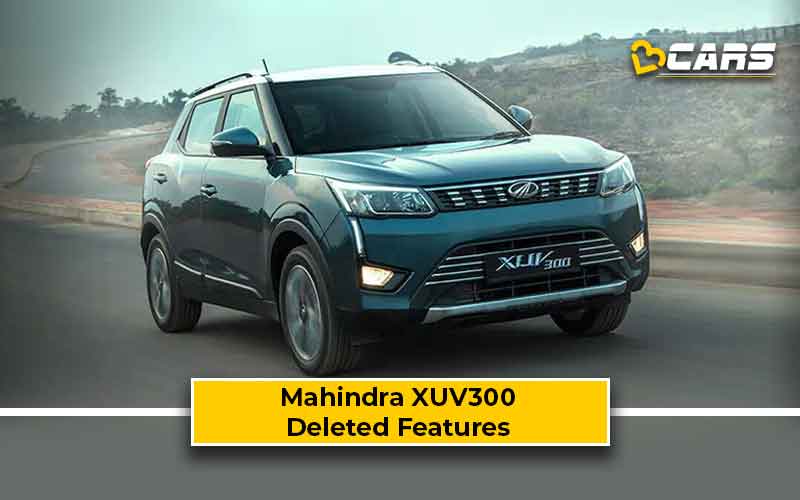 Mahindra XUV300 was the most feature-loaded sub-compact SUV in the Indian market at...