2020 Skoda Vision IN SUV Sketches Out - Seltos, Creta Rival
Official sketches of the Skoda Vision IN compact SUV give us a glimpse of what Skoda's Seltos and Creta rival might look like. The Vision IN will get a name at a later date - perhaps sometime in 2020. We can expect it to start with a K and end with a Q - just like Skoda's other SUVs - Kamiq, Karoq and Kodiaq.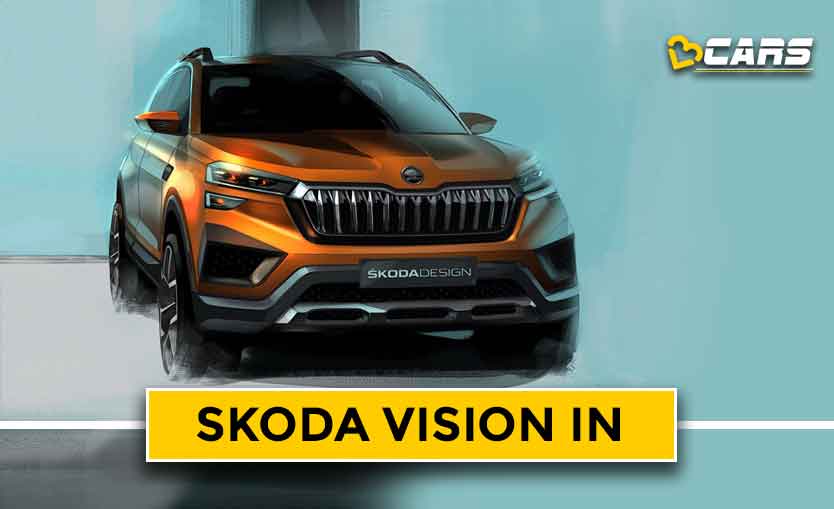 The Skoda Vision IN measures about 4260mm long. It's a shade shorter than the Hyundai Creta but a lot shorter than the Kia Seltos (4315mm). From the front, it looks like it might follow the trend of having sleek lights flanking the top of the grille. Skoda says that it gets aluminium skid plates in the front and back. The Skoda lettering on the back gets red illumination so you can't mistake it for another brand even in the dark.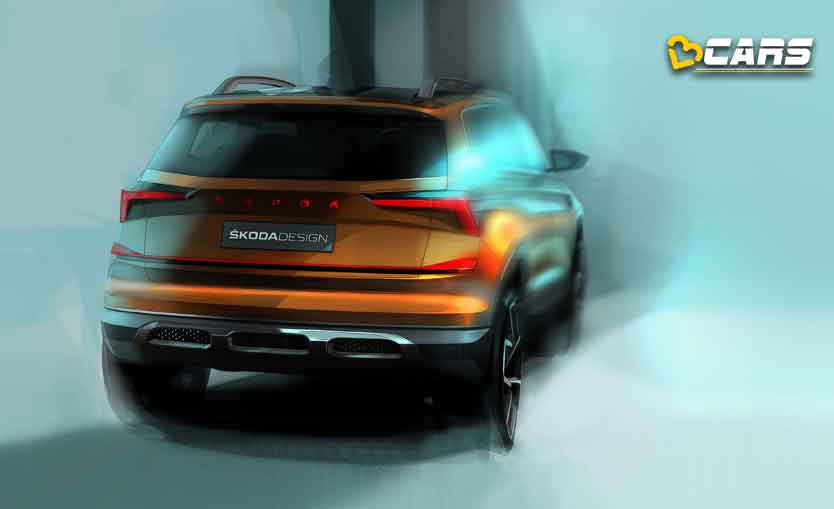 Despite the fact that petrol engines are gaining popularity in India over diesel engines, in the > Rs. 10.0 lakh cars, there's still a healthy demand for diesel engines. To top it off, Skoda and other brands in the Volkswagen group are known for making fun-to-drive, powerful and reliable diesel engines. So, we can expect Skoda to offer 1.5-litre diesel engine with about 110PS of power and 250Nm of torque in the 2020 Vision IN. There could also be 1.0-litre or 1.5-litre turbo petrol engines making 110PS/200Nm and 150PS/250Nm, respectively. We believe that Skoda might offer a 7-speed dual-clutch automatic transmission with the 1.5-litre petrol and diesel engines.
We'll probably just have to wait for the Auto Expo 2020 to ger more concrete information about this new SUV from Skoda.