3 Ways Tata Motors Breaking The Norms With CNG Cars | V3Cars
Tata Motors recently launched Tiago and Tigor CNG in the Indian market. While the CNG models didn't bring anything new to the table, apart from some new features, both cars left us surprised with the packaging and positioning. We are going to share 3 ways with which Tata Motors are breaking the norms of the CNG segment in India.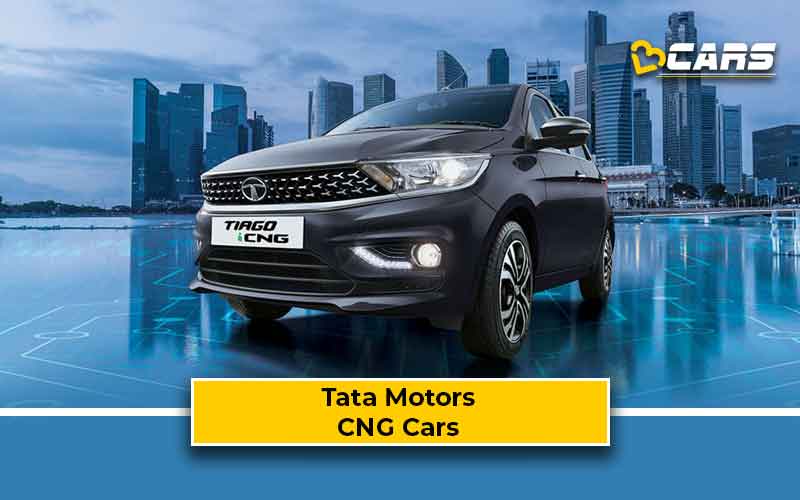 CNG Option In Both Base And Top Variants
All the CNG cars in the market come in mid-spec trims. Till now, it was the job of the manufacturer to decide which variant would suit the CNG buyers better. However, Tata Motors have changed this practice by offering CNG with most of the variants. Tata Tiago CNG is available in XE, XM, XT, and XZ Plus. The Tigor CNG is available in top-spec XZ and XZ Plus trims only. A wide range of variants offers convenience to customers as they can decide as per their aspirations and budget. We expect more manufacturers to take notes from Tata Motors and start offering CNG in a wider range of variants.
More Powerful CNG Powertrains With Turbo
All CNG cars available in the market come with a naturally-aspirated petrol engine only. Skoda India tested the Rapid TSI with CNG but as of today, there are no signs of its launch and Skoda have also discontinued the Rapid. Tata Motors are the only carmaker working actively on CNG with turbo petrol engines. Multiple spy shots of the test units were surfaced online. Both the Altroz and Nexon CNG should use their respective 1.2-liter turbo petrol engines.
CNG With Automatic Option
Fresh rumours suggest that Tata Motors are also working on automatic options for the Tiago and Tigor CNG. As of today, no auto manufacturer is offering CNG cars with automatic transmission options. CNG cars are popular for their affordable running costs and the majority of the CNG cars run in the city. Hence, an automatic option for CNG cars would add great convenience for buyers who spend most of their driving time in bumper-to-bumper traffic. Tata Motors would most likely use the same AMT unit found with the Tiago and Tigor CNG.