Customers Sing Praises Of MG Astor; Are They Right? | V3Cars
MG Motor recently shared with us a press release with owner feedback on the Astor. The press release carries a lot of positives about the car. Is it really that good, or are the buyers just too much in awe of their new car? Let's find out.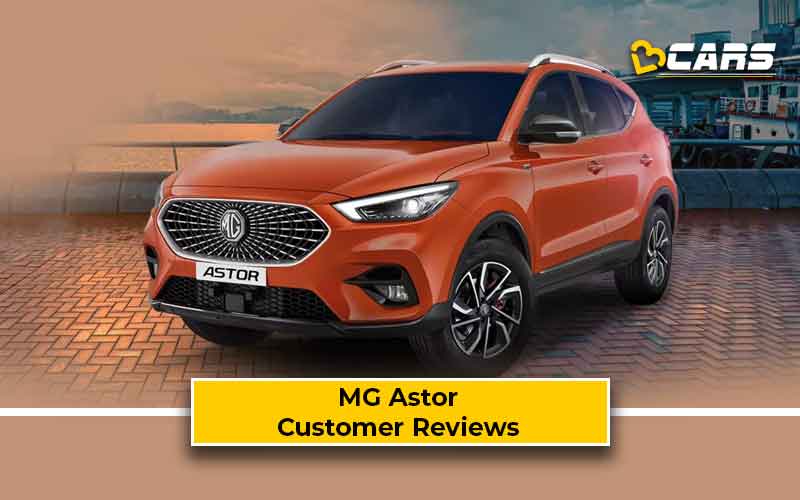 "Large Panoramic Sunroof, Smooth Gearbox And AI Assistant Bot"
A customer named Mrs. Kanishka elaborated that she likes the large panoramic sunroof, smooth-shifting gearbox and AI Assistant of the Astor. We echo the fact that a panoramic sunroof not only makes the cabin feel airy but also improves the overall ambience of the cabin, and Astor is the only other SUV in this segment with this features besides the Hyundai Creta.
She also praised the smooth-shifting gearbox. While the release didn't disclose the gearbox type, whether it's the CVT or torque converter, we can agree to the fact that the torque converter type automatic transmission, which we drove at the first drive of the Astor, is fairly slick. However, we would have appreciated it if MG had offered paddle shifters, at least with the turbo petrol engine.
About the AI bot, we think that while it can handle some tasks well, it's not very responsive and can fail to register inputs at times. During our time with the car, we found it to have limited usability.
"Many Segment-first Features"
An owner named Mr. Anil shared that he waited for Astor's launch for a good 4-5 months and is now impressed to have an SUV which gets multiple first-in-segment features. We agree with the fact that the Astor offers some great features like Level-2 ADAS, a 360-degree parking camera, and a panoramic sunroof. However, it also misses out on some features like ventilated seats, wireless charging, paddle shifters, telescopic steering and an auto-dimming IRVM.
Mr. Anil also praised good quality interiors, solid build quality and impressive European design. The Astor indeed has good quality interiors with a layered dashboard and multiple soft-touch materials all around. In addition to that, 3 upholstery options also open up for the scope of customisation. On the design front, while we can not really fault its impressive design, some buyers who like rugged SUVs may not appreciate its crossover stance.
Do you like how the Astor is designed? Do let us know your thoughts in the comments section below.