Ford India exit what it means for ford ecosport, figo, aspire ford car owners | V3Cars
Ford have decided to exit the Indian market and stop the production of cars. However, the company will still import and sell iconic cars like the Mustang. Ford also have plans to bring next-generation vehicles like the Mustang Mach-E and more to maintain a global presence and brand recognition.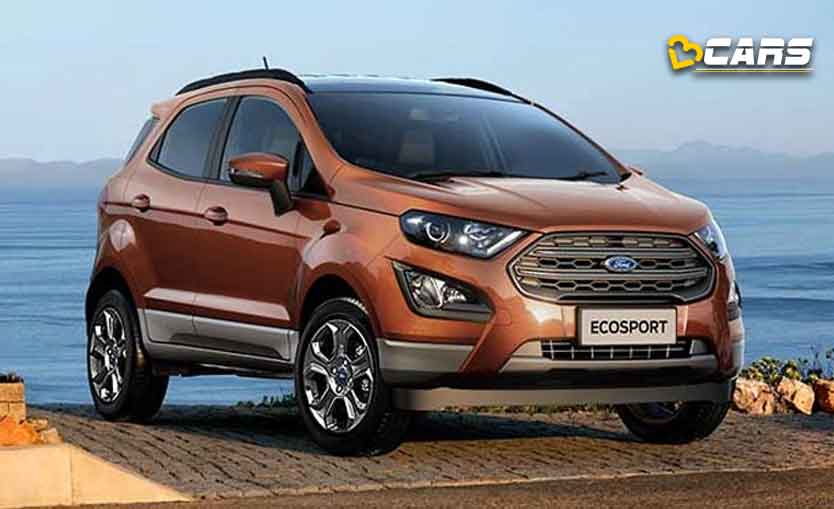 With such news, it's natural for the existing Ford car owners to feel betrayed. Even the potential customers who were planning to buy a Ford Figo, Aspire, EcoSport or Endeavour in the near future have valid reasons to look at other models. This is coming from experience as I own a Chevy Beat diesel. Let me break it down bit by bit for you.
Ford Leaving India?
Technically, no. They're terminating sales, vehicle production and engine assembly.
How Will I Get My Ford EcoSport, Figo, Aspire, Endeavour Serviced?
Ford will continue to manage inventory of parts and service existing customers' cars. The number of service outlets will certainly drop as they won't have a consistent stream of new car owners. So, you may have to drive a bit more to get to a service centre.
Parts may not be as readily available as before. You may have to wait for some spares but for the most part, consumables and fast-moving spares will remain in the service centre's inventory. For slow-moving parts, you will have to wait a bit after placing the order but you WILL get the part - at least for the next 5 years or so. I still get genuine parts at Chevrolet-authorised service centres 5 years since they announced their exit from India.
Will Ford Service Centres Close Down?
Naturally, some Ford-exclusive service centres will have to shut down to cut their losses. However, most of them will open up to other car brands and set up a multi-brand service centre while specializing in Ford cars.
Will Ford Honour My Warranty Claims?
The car manufacturer pays for the warranty claims to the dealer. Ford are keeping a team around to enable sales of spares and service of existing Ford cars. So, you don't have to worry about warranty claims. You just need to get your vehicle serviced on schedule at an authorised service centre and you're good to go. If a warranty situation arises, the dealer will be happy to pass it on to Ford and get their reimbursements.
Do I Need To Continue Getting Service From Ford Dealership?
At least during the warranty period, we strongly advise you to continue sticking with a Ford-authorised service centre to maintain the validity of your warranty. After the warranty expires, you can buy parts over the counter from the Ford service centre and have a competent nearby workshop service your vehicle. If you trust the garage to use good quality OEM-spec parts, then you can leave it up to them to handle the service of your Ford car end-to-end.
Alternatively, you can also order parts from online spare shops like Boodmo or others, who have OEM as well as OEM-spec parts from reputable suppliers.
Note: Vehicle dealers and car manufacturers are legally required to sell spare parts over the counter to allow the smooth operation of vehicles. In 2014, the carmakers were fined 2% of their revenue for indulging in anti-competitive practices and refusing to sell parts to customers unless they also get the part installed at the authorised service centre.
Should I Sell My Ford Car?
The news will certainly impact the used car prices of Ford vehicles. If you recently bought a Ford car, then it's better to hold on to it for a while instead of losing a good chunk to news-based depreciation.
For example, let's say your 2-year old EcoSport diesel had a buyer who was ready to buy it with 30% depreciation. Now, the buyer will probably run away or offer much less price for the same vehicle. The buyers will roughly cut about 10% for the hassle of owning a discontinued car from a departed carmaker. Naturally, the next buyer will factor in the cost they will incur while reselling the vehicle and the hassle they might have to go through to maintain the vehicle in top shape.
Cars these days are fairly reliable and easily do about 1 lakh km before throwing tantrums in your way. So, you should just continue with the car. This way, you'll suffer fewer losses in depreciation due to Ford's exit as most of the valuation will depend on the condition of the vehicle.
Should I Buy A New Ford EcoSport, Figo, Endeavour Or Aspire?
If you were planning to buy a new Ford car this festive season, then you should consider buying into some other brand. If you are keen to only buy the Ford car, then take the benefit of this liquidation sale and negotiate hard. Try to get the car off the dealer's hands for about as much money as the dealer paid for it. If you don't get a fat discount on the car, then walk away. It's not worth it.
Should I Buy A Used Ford EcoSport, Figo, Endeavour Or Aspire?
Hold on for a few months. Let the news spread a little further and take full effect on the used car prices of Ford cars. By April 2022, you should see Ford's exit factored into the prices of Ford vehicles at used car dealers. Individual sellers will also have to take that into consideration and price their vehicles reasonably. Regardless of whether you choose an individual seller or a used car dealer, giving it a few months will save you from the haggling.
Chevrolet announced their exit 2 years after I had purchased the Beat diesel. I'm still holding on to my car. Thankfully, I haven't had any complaints about