Skoda adding 30 new compact workshops service centre by 2021 end
Skoda India announced recently that they will add 30 new compact workshops or service centres to expand their reach into the smaller towns and cities. Their compact workshops will have at least 2 bays along with the necessary tools, spares and skilled technicians. They will take care of all routine service requirements of Skoda customers and minor service jobs.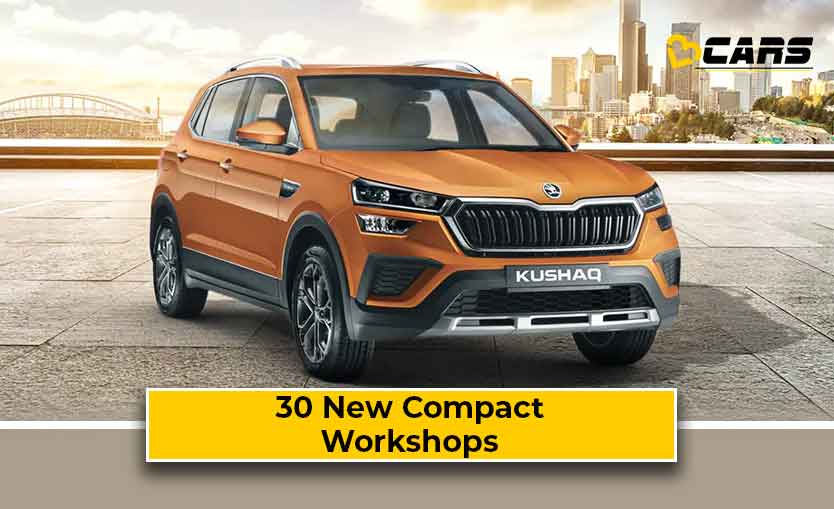 The 'compact workshop' concept will expand the reach of Skoda and help them occupy more customer mindshare. The customers will benefit from this move as Skoda owners staying far away from big cities can also get routine service and minor repairs done at nearby service centres. So, they don't need to drive too far.
At the larger workshops, this move will liberate the workforce and tools for customers who have to get some major repair job done on their car. This will also make room for Skoda car owners who live closer to a large workshop as fewer customers need to drive that far just to take care of the scheduled maintenance on their car. Clearly, this is a win-win for Skoda as well as their customers.
Here's the list of tasks these compact service outlets will do:
periodic maintenance (oil changes, oil, air and fuel filter inspection and changes, washer fluid top-up, interior and exterior washing, vacuuming and cleaning)

inspection services

coolant replacement/top-up

brake oil replacement/top-up

Transmission fluid replacement/top-up

brake disc or pad replacement

bulb replacement

wiper blades replacement

car detailing

accessories sale and fitment