Honda City Hatchback Unveiled
Honda has unveiled the City hatchback which will go on sale in the Thailand market. It is for the first time the City has gone the hatchback route after the first and second-gen, both of which were hatchbacks. The first City that went of sale in India was actually the third-gen City to go on sale globally.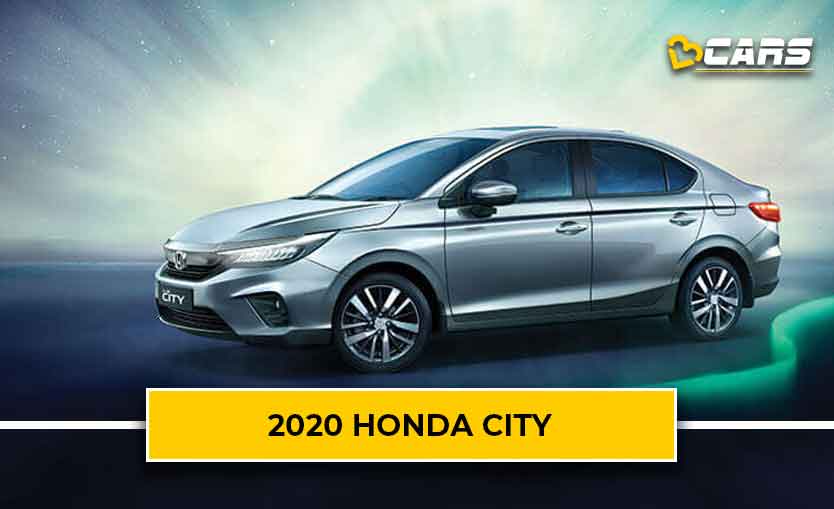 Based on the same platform as the new City sedan, the City hatchback looks similar to its sibling at least till the C-pillar, post that it has been redesigned to incorporate the hatch. At the back, it features horizontally stretched tail lamps which look quite similar to the units seen on the City sedan. Other design cues include a small curved-off rear windshield and a large bumper with vertically mounted reflectors. Similarly, the City hatchback apes the City sedan on the inside as well with an identical dashboard. 
Dimensionally, the City hatchback back is 4345mm long, 1748mm wide, 1488mm tall and has a wheelbase of 2589mm. With these dimensions, the City hatchback is 208mm shorter but 21mm taller than the City, however, it has an identical width and wheelbase. 
Under the hood, the City hatchback gets a 1.0-litre turbocharged petrol engine making 122PS of power and 173Nm mated to a CVT gearbox.
Honda will launch the City hatchback in various global markets as a replacement for the third-gen Jazz. However, it is not expected to make to the Indian market. Honda currently offers the third-gen Jazz in India and is not expected to launch the fourth-gen Jazz due to its high localisation costs. The City hatchback is also not likely to make way to the Indian market because it will be hard for Honda to price it competitively as it is more than 4m long placing it in the higher tax bracket.