Honda Partners With India's Tech Firm KPIT - Share Price Jumps 12% In 3 Days | V3Cars
On March 15, 2023, Honda announced their tie up with India's tech firm KPIT Technologies. The technology support will help Honda build software-defined vehicles. KPIT announced that they will add more vehicle systems software development experts to meet Honda's requirements. KPIT will have 2,000 highly-skilled software engineers with expertise in vehicle software development by the end of this decade (2030).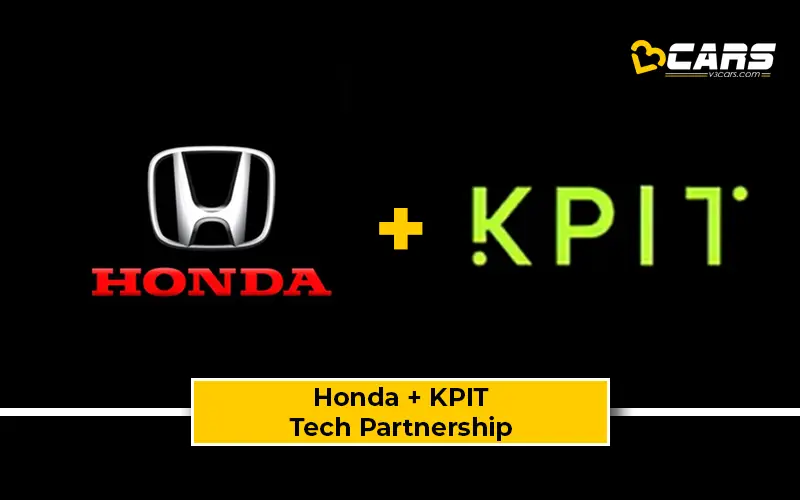 This partnership could make KPIT a major player in this rapidly-growing connected vehicle systems field. As part of the partnership, KPIT Technologies will work on features like:
Operating system for electric and electronic vehicles
Power management systems for electrified powertrains
In-vehicle infotainment
Connected car technologies
Advanced safety and driver assistance systems (to improve self-driving capabilities)
Honda will benefit from this tie-up as they get next-generation electric vehicle software systems from the world's largest technologies services market — India. If other carmakers in India choose to leverage KPIT's technology at a later stage, then we will also get access to world-class software systems.
Also Read: Pros And Cons Of Electric Vehicles
Note: Check your Car EMI with our - Car Loan EMI Calculator
Share Price Up 12% In 3 Days
With the news, KPIT's share price skyrocketed ~12% in just three trading sessions. The share price went up 778.5 points to 869.2 points. It hit a new all-time high on March 17 and also achieved a fresh all-time high closing.
It's worth noting that India's IT index is currently well below its 200 EMA, suggesting a broad weakness in the entire IT sector. Similarly, India's leading index, Nifty 50, is also trading below its 200 daily EMA as of March 17, 2023.
Meanwhile, KPIT's share price is bucking the trend and has consistently stayed well above the 200 daily EMA maintaining its uptrend. It has only briefly spent time below the 200 daily EMA since it recovered from the Covid crash. This shows strength in the stock's price as it's able to go up against the downtrend in the IT sector.
Why Heavy Focus On SDD (Software-Defined Vehicle)?
Tesla started the trend of offering software-based features. This enabled them to send over-the-air updates to their customers and add features to their cars even if they were quite old. With this strategy, Tesla have managed to drag a vehicle without any significant update for more than 10 years. A typical vehicle's lifecycle in the industry is around 6-7 years. The Model S went on sale in 2012 but it's still selling well for its segment because of timely feature updates.
Honda and many other automakers are working towards achieving this kind of synergies in their product development process. It'll cut down their production costs and make the vehicles appealing even as they age.
Also Read: Citroen eC3 Expected Vs Actual Price Analysis - Where We Went Wrong
Note: Check your car's fuel cost with Fuel Cost Calculator in India