Honda Stops Production At Greater Noida Pant; Civic and CR-V Discontinued
Honda Cars India has announced that it has stopped manufacturing cars at its Greater Noida facility moving its entire production operations to the Tapukara plant in Rajasthan.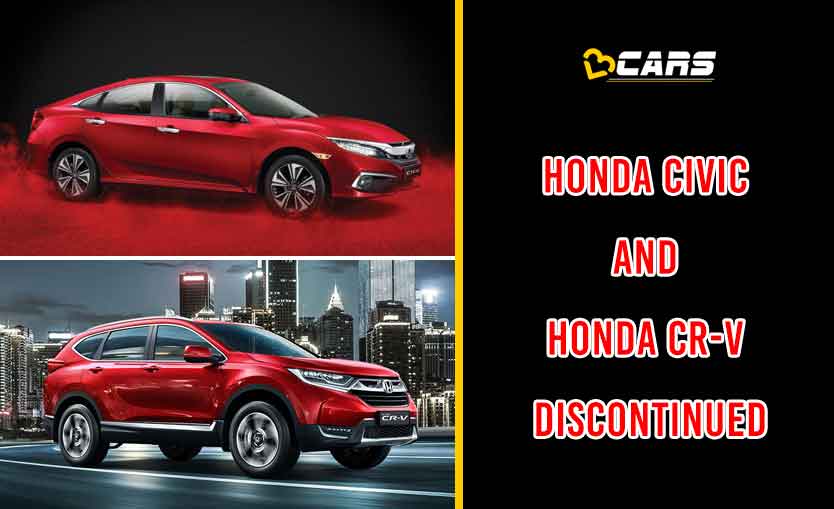 Speaking about the decision, the President and CEO of Honda Cars India, Gaku Nakanishi, said, "Despite an uptick in sales in the last three months, the current market conditions remain unpredictable for the industry at large. The impact of COVID-19 has pressed us to strengthen our constitution, and to achieve the same, HCIL has decided to consolidate its manufacturing operations by making the Tapukara plant a unified manufacturing base. HCIL continues to believe in the resilience of the Indian economy and hope for a quicker recovery of the market. India is an extremely important market in Honda's global strategy and HCIL is committed to bringing its latest and advanced technology models including electrified vehicles in future."
It is to be noted that Honda has not shut down the Greater Noida facility entirely as it will continue to serve as an R&D facility and centre for spare parts and 2-wheeler operations as before.
Along with this move, Honda has also pulled the plug on two of its premium cars, the Civic and the CR-V. Honda has not revealed the reason behind discontinuing the two cars but it is believed that this decision has been taken since the Tapukara facility is not equipped to manufacture these cars.
With the termination of the Civic and the CR-V, Honda now has only five cars in its portfolio including Jazz, Amaze, fourth-gen City, fifth-gen City and the WR-V. The fifth-gen City is the new flagship for the Japanese carmaker.