Hyundai Casper (AX1) Micro SUV Interior Spied
We recently talked about the rumoured Hyundai Casper branding for the AX1 micro SUV. Click here to read more about it. Now, clearer pics of the interior and exterior of the Hyundai Casper have surfaced online. The images reveal the front and rear seating area. The front passengers get a common centre armrest, which has a floating design without any storage options directly underneath.
In the back seat, the car has 2 split seats with separate backrest folding for expanded storage. Both the seats have ISOFIX child seat anchors. Hyundai didn't even try to add a third centre seat, with a foldable rear armrest. This suggests that the car is pretty narrow.
The spy also reports that the car may be around 3700 - 3800mm long. The Maruti Suzuki Nexa Ignis is exactly 3700mm long while the Renault Kwid is a little longer at 3731mm. So, up until this point, it's still confusing about how Hyundai will position the car should it go on sale in India. Whether it will compete with the Kwid or the more upmarket Ignis.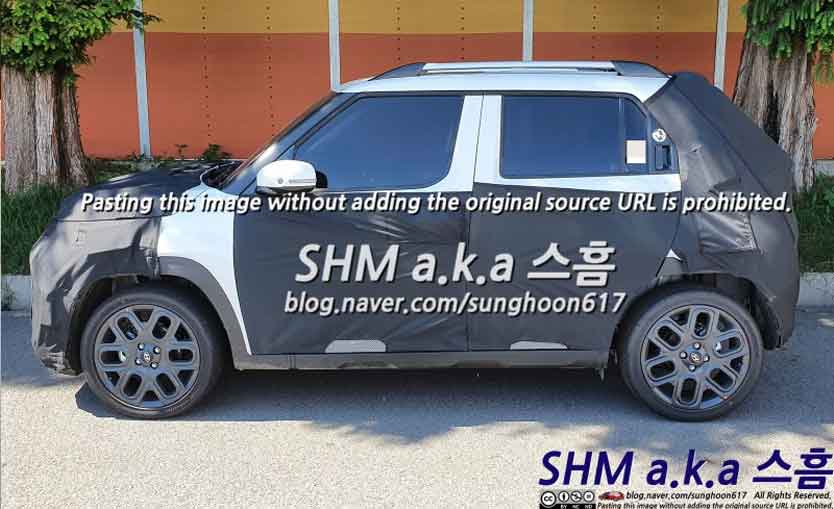 However, what makes it clear is the wheel size. The test car was running on 17-inch alloy wheels. Hyundai currently doesn't offer a 17-inch wheel option even with the Venue. So, at least for the international markets, we can assume that the car will get the 1.0-litre turbo petrol engine. For such big rims, the car needs at least a 1.0-litre turbo petrol engine.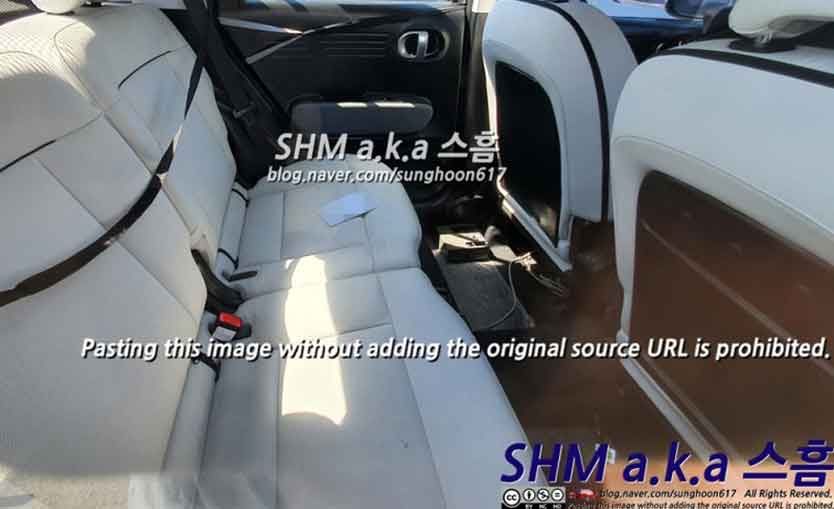 The car will also come with lower variants with smaller 14 and 15-inch wheels options, which may get a1.0-litre or 1.2-litre normal petrol engine.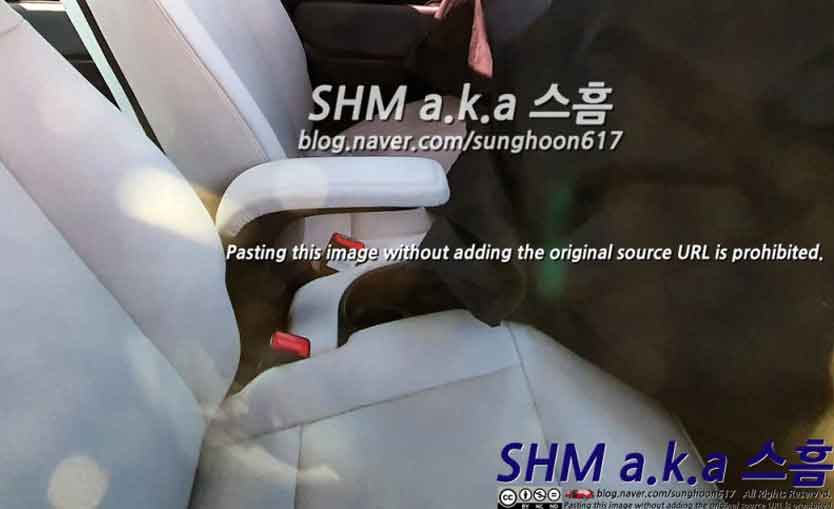 This means, that the car is certainly a class above the Santro and the Nexa Ignis and Tata Hornbill seem like valid rivals for the Casper. Hyundai is likely to position it as a premium SUV alternative to the Nexa Ignis.
For the Indian market though, we may get the 1.2-litre normal petrol engine and perhaps the option of a turbo petrol engine in the higher trims. The Altroz-based Tata Hornbill or HBX is also likely to come with a 1.2-litre normal petrol engine as standard and perhaps a 1.2-litre turbo petrol engine as an option.