New Tata Motors Car Launching On Aug 4 - Hornbill Or Tiago NRG? | V3Cars
Tata Motors just confirmed that they're launching a new car on August 4. The invite calls this new Tata car 'tough' and 'sporty'. What could be this new car?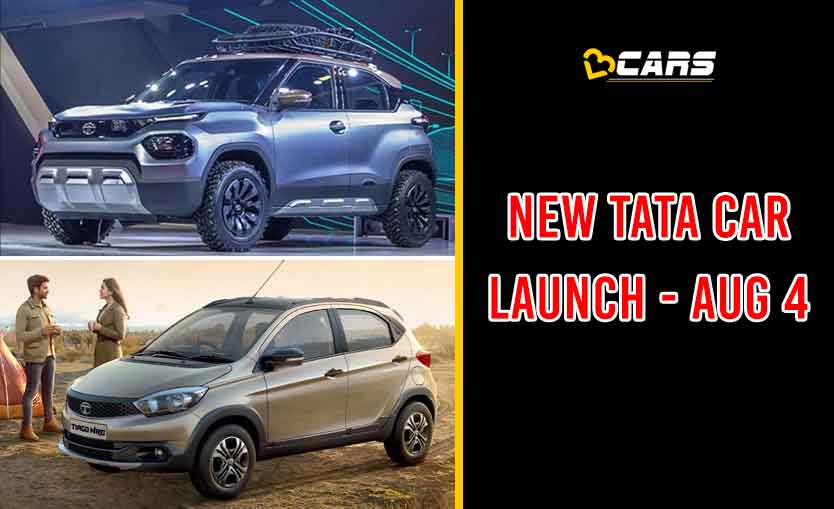 Tata Tiago NRG Facelift?
The Tiago NRG (read as Energy) fits the tough criteria but would you call it sporty₹Tata called the previous Tiago NRG tough but not sporty. We'd want a punchy engine under the hood to call something sporty.
The Tiago NRG had a higher ground clearance of 180mm, body cladding and roof rails besides other cosmetic touches. The Tiago NRG's facelift treatment is long overdue while the Tiago got it early in 2020.
From a market perspective, the Tiago NRG would be an easy to launch car as it doesn't require a lot of R&D and production line changes. The Tiago is also the bestselling Tata car currently, and it makes sense for Tata to cash in on its popularity.
New Tata Hornbill or HBX?
The Harrier's styling blew everyone away. Tata even made a 3-row version of this SUV and adorned it with the legendary Safari badge. The Hornbill carries over similar styling and looks like a baby Harrier.
Tata will market the Hornbill as an SUV, so it certainly deserves the 'tough' branding. If it gets the 1.2-litre turbo petrol engine, at least as an option, then it'll also earn the 'sporty' adjective. In our opinion, this is the most likely candidate to take the centre stage on August 4.
Moreover, a recent report suggests that the Hornbill is already in production with the initial batches ready for dispatch to dealers.
From a market perspective, the launch of affordable sub-4m SUVs like the Renault Kiger and Nissan Magnite are steadily gaining market share. Tata currently doesn't have any product to rival the variants of the Kiger and Magnite with the 1.0-litre normal petrol engine. The Nexon sits in a higher price bracket and competes with the Venue, Sonet, Brezza and XUV300. It makes sense to hit them fast and hard before these new rivals establish a fort.
With the Hornbill, Tata will have two different sub-4m SUVs in an SUV-friendly market. While the Nexon will continue catering to the premium SUV buyers, the Hornbill can sway buyers away from the Magnite, Kiger and premium hatchbacks like the Hyundai i20 and Maruti Baleno.
It could be either of these two cars. For now, we can only guess.