Hyundai Tucson Gets 3-Star Rating In Latin NCAP Crash Test | V3Cars
The Hyundai Tucson has received a 3-star crash rating from Latin NCAP. However, the 3-star rating was scored by the Tucson equipped with 6 airbags. Meanwhile, the 2 airbag-equipped Tucson scored a 0-star crash rating.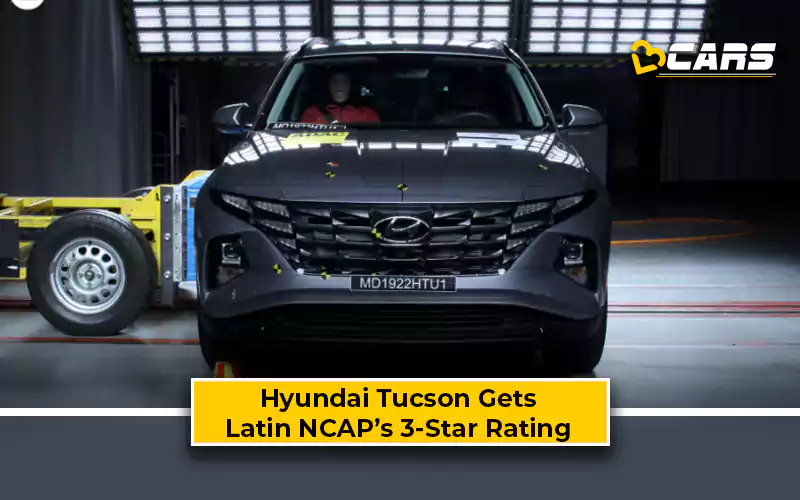 In the recently held Latin NCAP crash test, the Tucson equipped with 6 airbags offered good protection for the driver's and co-passenger's chest, head and limbs. Overall, the 3-star rated model scored 32.64 points for adult occupant and 34.07 points for child occupant safety. The model with 2 airbags, on the other hand, scored 20.09 points for adult occupant safety and 2.62 points for child occupant safety.
Note: Check your Car EMI with our - Car Loan EMI Calculator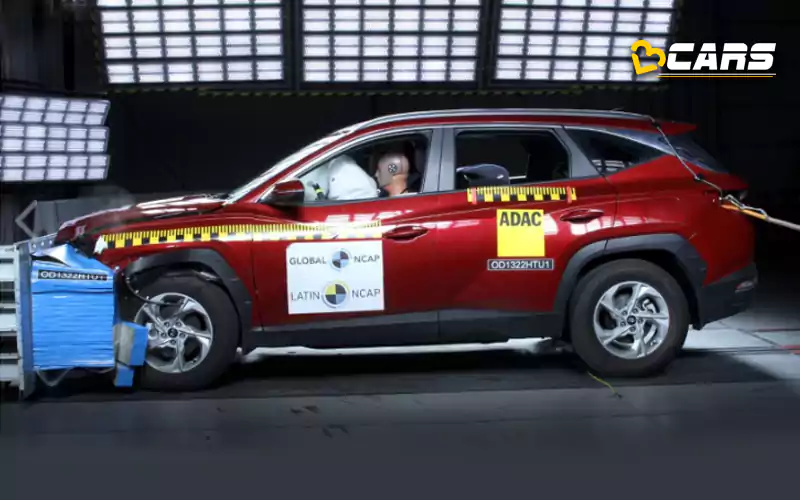 The footwell area and bodyshell in both the 2-airbag and 6- airbag models were rated stable. The test car that scored 3 stars was equipped with 6 airbags, ISOFIX, seatbelt reminder electronic stability control (ESC), seatbelt pretensioner and load limiter for driver and co-passenger.
Note: Check your car's fuel cost with Fuel Cost Calculator in India
It is worth mentioning that the model tested in Latin NCAP doesn't have any direct link with the model sold in India. The tested model comes equipped with a 1.6L petrol engine whereas the India-spec Tucson comes with a 2.0L petrol engine. Global NCAP are yet to crash test the 2022 Hyundai Tucson.
Also Read: Top 5 Standard Features In The 2022 Hyundai Tucson