MG Motor Starts Reassure Business To Buy And Sell Used MG Cars
MG just launched its pre-owned car business under the Reassure brand. This vertical will buy MG cars from existing owners who intend to sell their cars and they don't even need to exchange it for another MG car. The cars coming off lease or subscription plans will also come under the Reassure umbrella.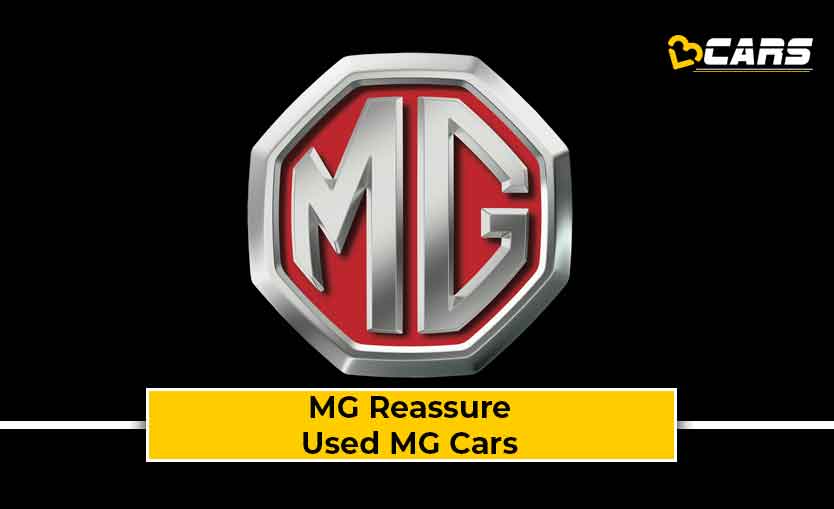 To offer complete peace of mind, each car you buy from the MG Reassure program will go through 160-point quality checks. MG will also fix the car mechanically and cosmetically to bring it up to the new-car standards. The peace-of-mind package rounds off with 3-year roadside assistance, 3-year (unlimited-kilometre) warranty and 3 free services - just like a new car.
MG Motor India has launched MG Reassure - its certified used car vertical in India. This unit will operate through MG Reassure dealerships.
MG claims that the used vehicles will be assessed through 160+ quality checks and all necessary repairs will be carried out before their resale. The company also claims that it will undertake an evaluation for the pricing of the used vehicles. MG car owners can also sell their MG cars without any obligation to exchange them for a new MG vehicle.
Used MG cars sold by MG Dealerships will come with a 3 year and unlimited km warranty, 3 years roadside assistance, and 3 free services.
About the launch of Reassure service, Gaurav Gupta, Chief Commercial Officer, MG Motor India said, "Through MG Reassure program, we want to create a platform extending transparency, speed, peace of mind, and assurance of the best resale value of MG cars to our customers across India. This program also offers a unique opportunity to other patrons for purchasing quality pre-loved MG cars from our Reassure centres. The initiative will enhance customer retention and empower our patrons to stay within the MG family while enjoying flexible ownership."
MG will have its own pricing engine to evaluate each car's value and the carmaker is looking to offer the best value for customer's MG cars they want to trade-in or exchange. MG is reportedly claiming that their cars hold 95% of their value even after 1 year or use. This would be an astronomically high figure for any other brand - perhaps even for Toyotas. We have no idea for how long MG can maintain such inflated prices in the used car business and let their bottom line take the hit. But, it's sure to create a sense of reliability in the market if MG cars are able to maintain high residual values - whether organically or artificially.