New Mahindra Thar - 75,000 Bookings In 1 Year | V3Cars
Mahindra Thar has accumulated 75,000 bookings in 1 year since it went on sale. The new-generation Thar launched on October 2, 2020. On the 1-year anniversary, while the Thar got 75,000 customers lined up to buy it, the off-road SUV itself launched when the Mahindra Group were celebrating their 75-year anniversary. A surprising coincidence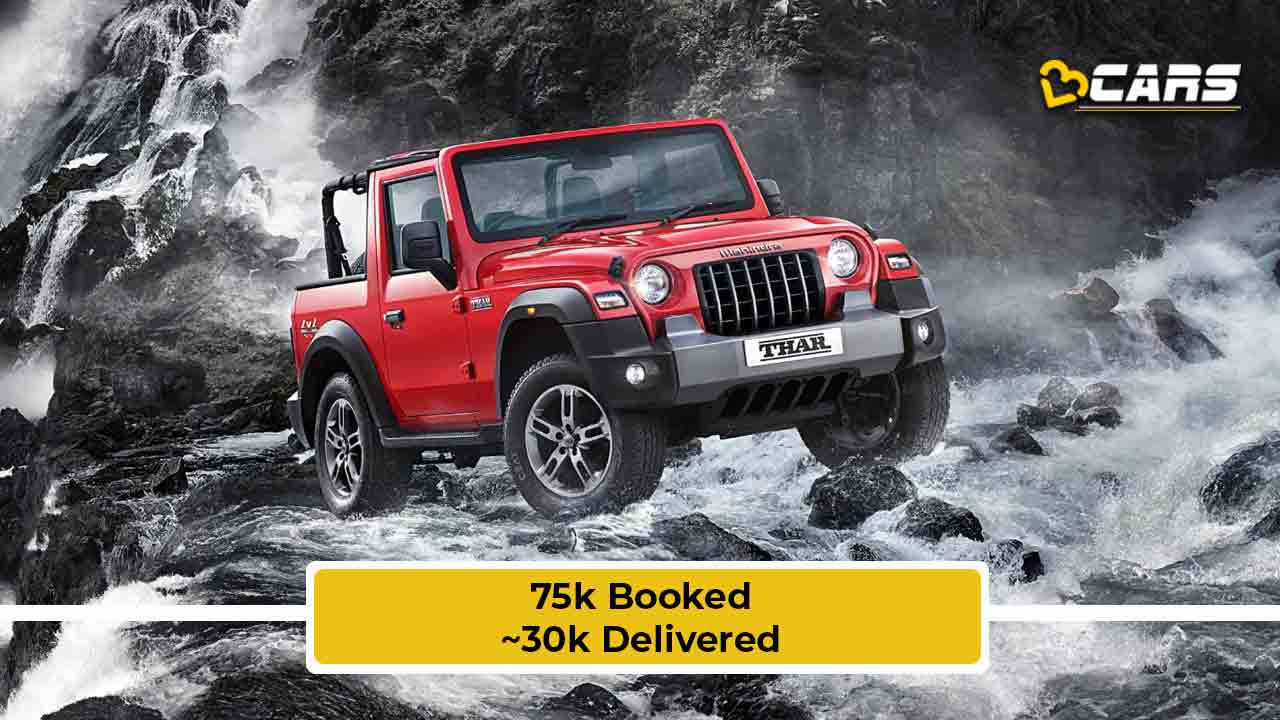 The Thar has enjoyed a free run since launch but now it has some competition from the Force Gurkha. The Thar still maintains an upper hand over the Gurkha as it enjoys a larger fan following. Mahindra also has a broader sales and service presence than Force and the Thar also gets more engine-transmission combinations. You can buy the Thar with a turbo-petrol and a turbo-diesel and choose a manual or an automatic transmission with either of those engines. Meanwhile, the Force Gurkha is only available with a diesel engine and a manual transmission.
For a customer who intends to do some off-roading with the SUV, a diesel engine with manual transmission is the best choice to maintain mechanical simplicity and clutch-throttle control. This makes the Gurkha about as good as an option as the Thar diesel manual.
However, for people who want an off-road SUV for style and basic rough-roading, even the Thar petrol automatic will do just fine. It's also evident in the official sales report as Mahindra claims that 75% of buyers are choosing the diesel engine.
So far, Mahindra has managed to deliver less than 30,000 units of the Thar despite huge demand. Almost 45,000 customers are still waiting for their Thar. Thanks to the high demand, Mahindra has revised the prices of the Thar a few times without impacting the future sales prospects. At this pace, we can expect another 1.5 years just to wrap up the open backlog of bookings.
The Thar has low delivery figures despite huge demand. You can blame it on the pandemic, which caused a chip shortage and impacted the auto industry. Mahindra also seem to have factored in the subdued demand due to the pandemic and underestimated our love for SUVs. If you're not keen to wait it out for the off-road SUV, then you should seriously consider the Force Gurkha, which you can get much sooner than a Thar. The Gurkha is also plenty capable off-road as we've seen it challenge the Thar in several off-road competitions, including the Rain-Forest Challenge.
Also Read: Force Gurkha Now On Sale for Rs. 13.59 lakh - The Thar Now Has A Rival