New Mahindra Thar - 75,000 Bookings In 1 Year
Mahindra Thar has accumulated 75,000 bookings in 1 year since it went on sale. The new-generation Thar launched on October 2, 2020. On the 1-year anniversary, while the Thar got 75,000 customers lined up to buy it, the off-road SUV itself launched when the Mahindra Group were celebrating their 75-year anniversary. A surprising coincidence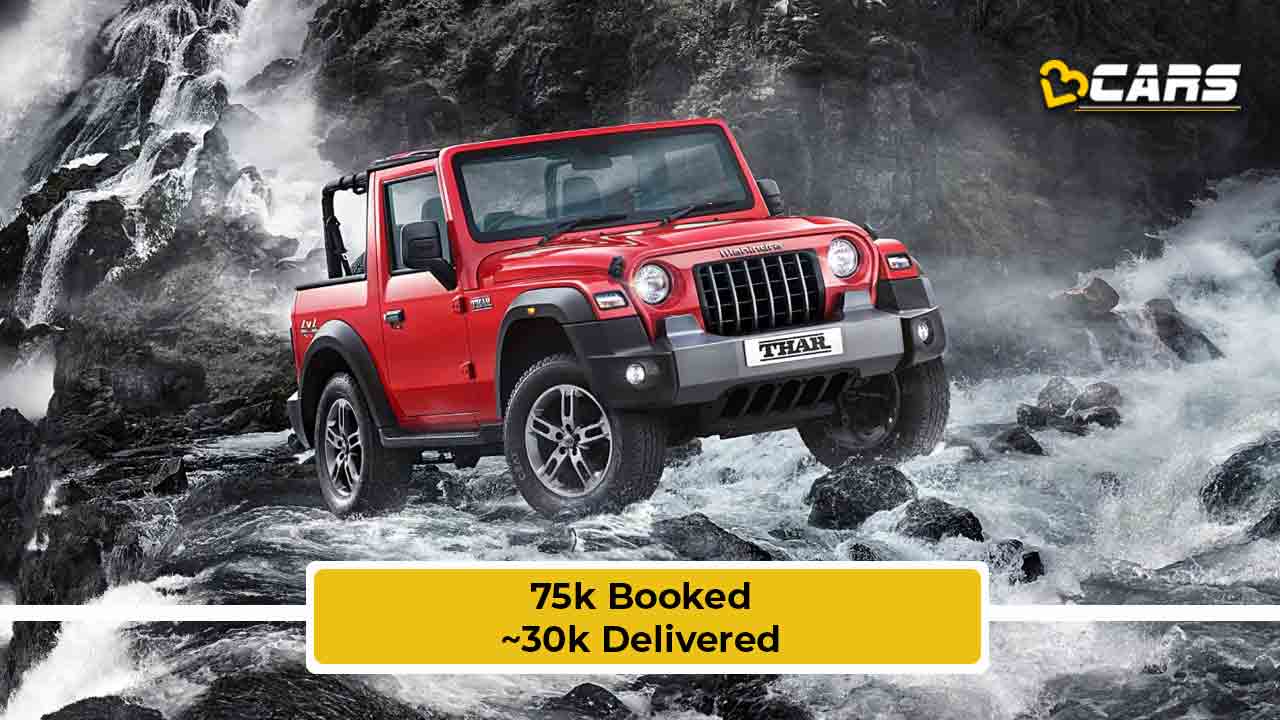 The Thar has enjoyed a free run since launch but now it has some competition from the Force Gurkha. The Thar still maintains an upper hand over the Gurkha as it enjoys a larger fan following. Mahindra also has a broader sales and service presence than Force and the Thar also gets more engine-transmission combinations. You can buy the Thar with a turbo-petrol and a turbo-diesel and choose a manual or an automatic transmission with either of those engines. Meanwhile, the Force Gurkha is only available with a diesel engine and a manual transmission.
For a customer who intends to do some off-roading with the SUV, a diesel engine with manual transmission is the best choice to maintain mechanical simplicity and clutch-throttle control. This makes the Gurkha about as good as an option as the Thar diesel manual.
However, for people who want an off-road SUV for style and basic rough-roading, even the Thar petrol automatic will do just fine. It's also evident in the official sales report as Mahindra claims that 75% of buyers are choosing the diesel engine.