Porsche Taycan Launched At Rs. 1.5 Crore - Porsche's First Electric Sports Car
Porsche today launched their first electric sports car, the Taycan. It's available in 4 variants - Taycan, 4S, Turbo and Turbo S. The prices start at Rs. 1.5 crore (ex-showroom). The prices for all four variants are not available at the moment. We will update the prices for the higher 3 variants here and on our website as soon as they are available.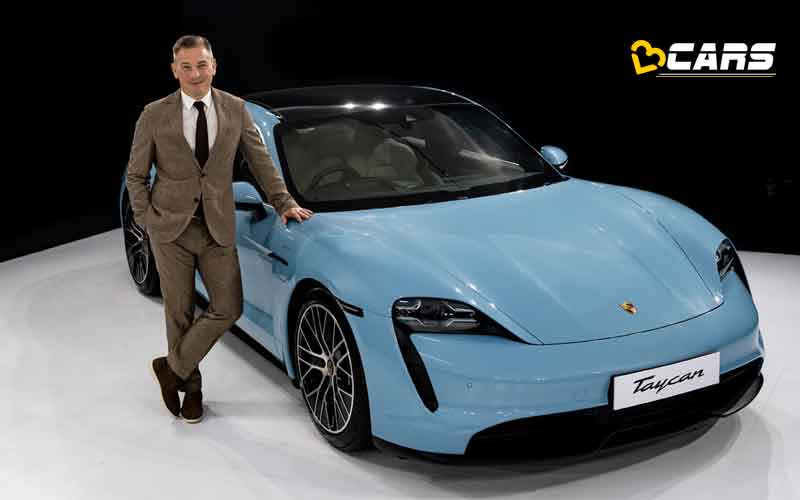 The Taycan base with the optional 93.4kWh 2-deck battery pack has a range of 484km on a single charge. That's of course if you're easy on the accelerator pedal. Moreover, this range estimate is based on the WLTP cycle. In the Indian conditions, we should expect less. The exact range for the higher, performance-focused variants is not available at the moment.
The base Taycan has 408PS of power with the standard 79.2kWh battery pack. With the double-deck battery pack, it makes 476PS. The Taycan base can do the 0-100kmph sprint in 5.4 seconds. The 4S brings this acceleration time down to 4 seconds. The Turbo does it in 3.2 and the top-spec Turbo S further shaves it by another 0.4 and can accelerate to 100kmph from standstill in just 2.8 seconds. It is staggering but not for a car with 761PS of power. Even less so for an electric car, which has all of its torque concentrated at low RPMs.
What's worth noting is that the Taycan can keep up its performance game for well past the 100kmph. The Porsche Taycan Turbo S does the 0-200kmph sprint in under 10 seconds. The Taycan has a 2-speed transmission, which lets it squeeze performance even past the 100kmph mark.
Like a real sportscar, the Taycan can also continue to perform like this almost until its battery runs dry as it has a very efficient cooling system. All other electric sport cars currently available internationally only let you have fun in limited doses and need time to cool down the batteries and motor.