Tata Tiago CNG - Unofficial Bookings Open; Could Launch Soon
According to a recent report, some Tata Motors dealers have started to take bookings for the Tiago CNG. Tata Motors have made no official announcement about bringing the Tiago CNG to market yet. Meanwhile, dealers are reserving Tiago CNG for a token amount of Rs. 11,000. This amount may vary from one dealer to another. This hints at an imminent launch of the Tata Tiago CNG, possibly by Diwali.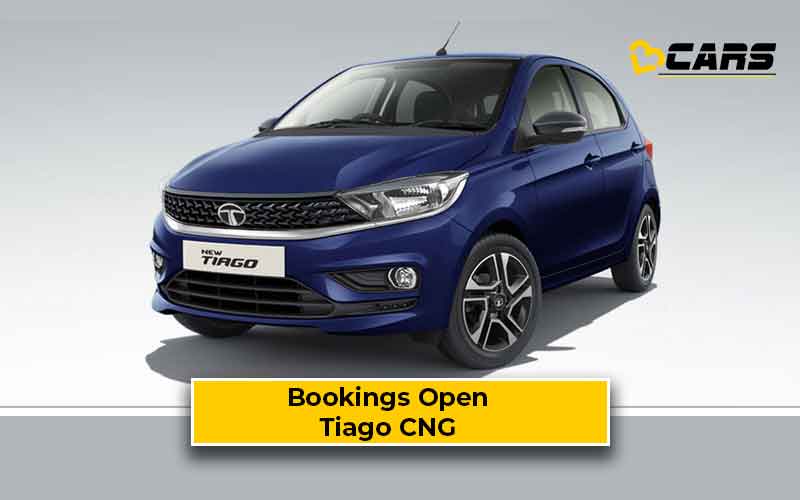 With all-time-high petrol and diesel prices, many car buyers are shifting towards CNG cars as they are more economical to run. Maruti Suzuki have also jacked up the prices for their CNG cars in the last year or so. The premiums for the CNG models now hover around Rs. 90,000 over comparable petrol models. Despite such high premiums, the sky-high petrol prices make it a lot easier to break even.
In our detailed analysis of Hyundai Aura Petrol vs CNG based on September 2021 fuel and ex-showroom prices, we found that the CNG models recover the higher upfront cost in about 50,000km. Meanwhile, in the Hyundai Petrol vs Diesel comparison, the kilometre-to-breakeven figure was around 80,000km.
Refer the following links to find out what math we did to arrive at these numbers:
Buy Hyundai Aura Petrol Or CNG? Mileage & Running Cost Comparison
Buy Hyundai Aura 1.2L Normal Petrol Or Diesel? Mileage & Running Cost Comparison
Tata Motors currently have no CNG cars in their current portfolio. They also have made no official announcement about bringing CNG cars. However, we've seen spy pics of what looked like CNG-powered Altroz, Tiago, Tigor and Nexon doing test runs on public roads. Tiago would be the first CNG model from Tata Motors and 10th entry in the Indian car market. Right now, Maruti Suzuki is the most popular CNG carmaker in India with the largest portfolio of CNG cars. Hyundai are in a close second spot.
The CNG variants could cost about Rs. 80,000 - 90,000 more than the respective petrol models. Tata may offer the CNG option in the mid-spec XTO, XT and XZ variants of the Tiago petrol manual. Current petrol-only Tiago's ex-showroom prices start from Rs. 5.0 lakh for base XE manual variant and goes up to Rs. 7.05 lakh for the top XZA+ variant with the AMT automatic transmission.