Toyota Camry Price Increased By Up To Rs. 46,000 - Latest April 2023 Price List Inside | V3Cars
Toyota India recently increased the price of the Camry by Rs. 46,000. After this price revision, the Camry now has an ex-showroom price of Rs. 45.71 lakh. The new April 2023 price is 1.02% higher than before.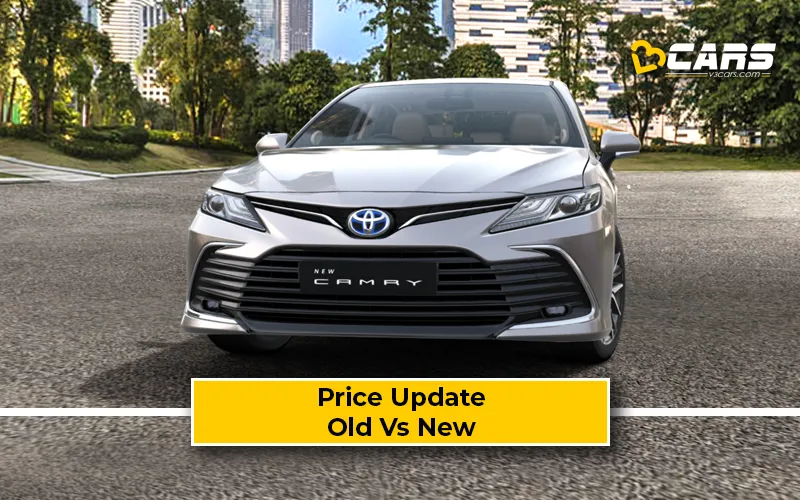 Toyota Camry 2.5L Hybrid Petrol April 2023 Prices - Old Vs New
Currently, the Toyota Camry has only 1 direct rival in the Indian market – the Skoda Superb. However, just this week, Skoda discontinued the Superb's younger sibling, the Octavia, due to sluggish sales and we expect the carmaker to pull the plug on the Superb soon as well. SUVs have completely taken over the D-segment, resulting in a sharp fall in D-segment sedan sales. Surprisingly, the Superb outperformed the Camry on the sales chart over the last 3 months. The average sales of the Camry over the last 3 months stand at 66 units while the Superb posted an average sales figure of 100 units.
Note: Check your Car EMI with our - Car Loan EMI Calculator
You can use our Fuel Cost Calculator to see how much any petrol, diesel or CNG car will cost to run based on the latest fuel price in your city.