Toyota Launch Corolla Altis Flex-Fuel Hybrid Pilot Project | V3Cars
After the launch of the Toyota Mirai fuel-cell pilot project, Toyota have launched the Corolla Altis Flexi-fuel hybrid pilot project. The new flexi-fuel hybrid pilot project will test the viability of ethanol fuel in our landscape.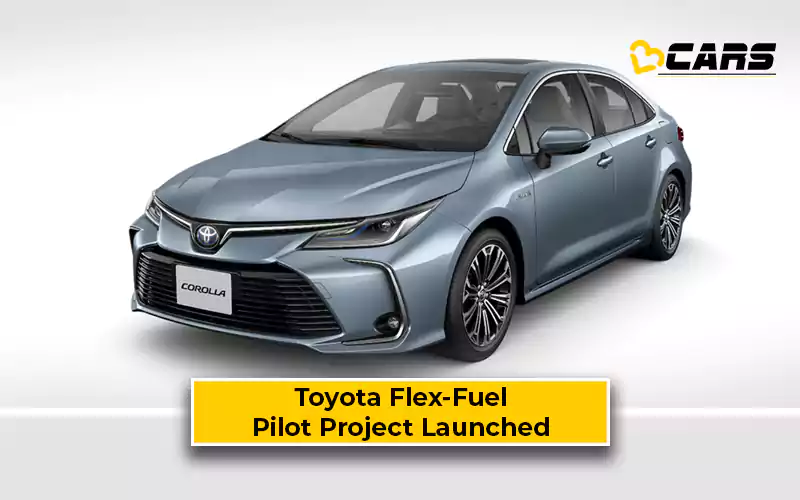 As per Toyota, India has already achieved 10% ethanol blending 5 months ahead of the deadline. 20% ethanol fuel could be implemented by 2025-26, which is expected to substitute 86 million barrels of gasoline. It will result in 30,000 crore forex savings and a reduction of 10 million tons of carbon emissions. Toyota's Flexi-fuel technology is capable of using ethanol-based fuel ranging from 20% to up to 85% blend.
Note: Check your Car EMI with our - Car Loan EMI Calculator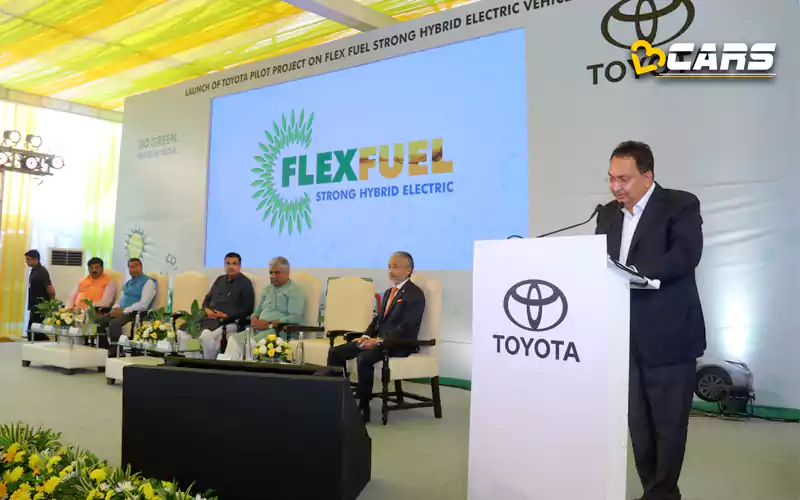 Toyota showcased the Brazil-spec Corolla Altis FFV-SHEV for the pilot project, which was launched in Delhi. The Japanese carmaker has signed a memorandum of understanding with the Indian Institute of Science, Bangalore to conduct a deeper study about the well-to-wheel carbon emissions for flex-fuel vehicles in the Indian context.
The Brazil-spec Corolla Altis flexi-fuel hybrid comes with a 1.8L powertrain. It makes use of a 1.8L flex-fuel engine and a strong hybrid setup. The power and torque output of this powertrain stand at 101PS and 142Nm, respectively. Thanks to the strong hybrid powertrain, the car runs on EV power at slow speeds whereas the engine acts as a generator to charge the battery while also channeling power to the wheels. Given that the engine burns ethanol-based fuel in place of gasoline, it not only results in fewer carbon emissions but also considerable savings.
Note: Check your car's fuel cost with Fuel Cost Calculator in India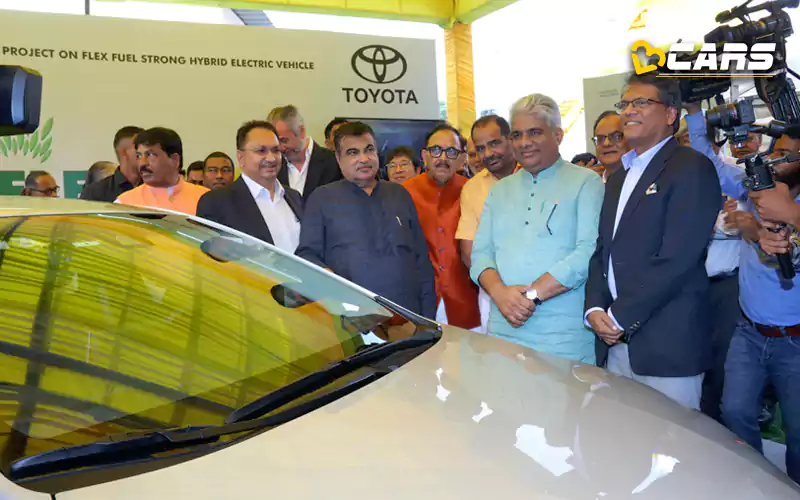 The introduction of ethanol-based fuel will reduce oil imports by a big margin. The ministry proposes to set up plants to convert crops like sugarcane and maize into ethanol, which will contribute to the country's economy and also create new job opportunities. India has surplus production of sugarcane and other essential crops, which can be put to use in the production of ethanol and biogas.
Also Read: Toyota India Begin Testing Mirai FCEV With ICAT – Launch On The Cards?