Toyota Vellfire Luxury MPV Spotted At Dealership; Launch Expected Soon
Update: Bookings open - according to online sources, a few dealerships are accepting bookings for the luxurious MPV.
It looks like the Toyota Vellfire, which is a version of the Toyota Alphard, will go on sale soon. Toyota had shown us the Alphard at the 2018 Auto Expo. Since then, Mercedes-Benz has already launched the V-Class. At 4945mm, the Vellfire is shorter than the V-Class's 5140mm length. The wheelbase is also 200mm shorter at 3000mm. While Toyota does sell cars with an 8-figure price tag, it's not a brand we normally associate with luxury. The Mercedes-Benz V-Class costs Rs. 68.4 lakh (ex-Delhi). So, we should expect the Toyota Vellfire to cost around that. What you stand to gain with the Toyota Vellfire over the Mercedes V Class is the reliability and smooth ownership experience. A lot of Toyota car owners are also extremely loyal to the brand and therefore continue to stay in the Toyota family.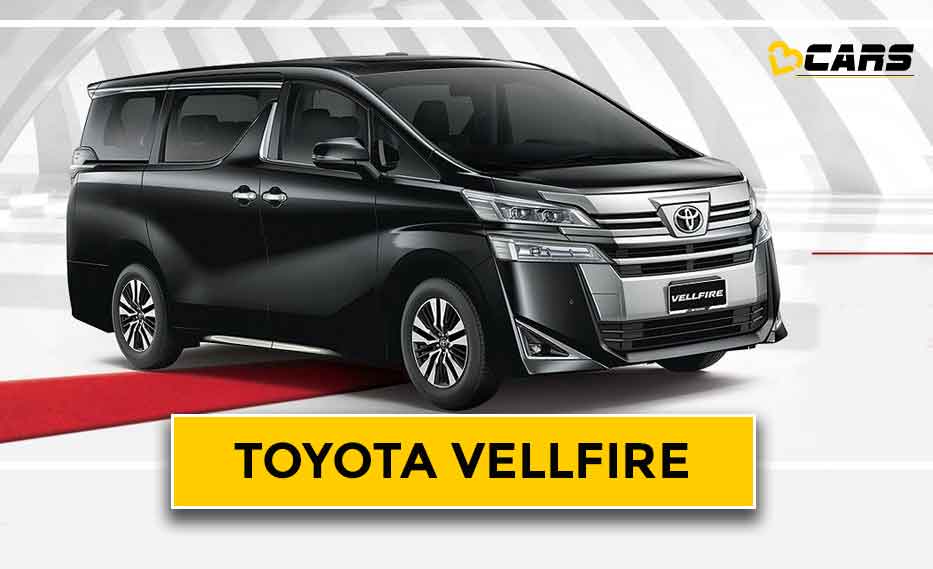 Reportedly, the dealers and potential customers recently got a chance to take a close look at the Vellfire. There were rumours floating around speculating a launch in October and the recent spotting corroborates those claims. The particular car could be the display vehicle to gauge reaction from dealers and potential customers. That could be a reason why it doesn't come with any kind of music system. But it's highly unlikely that the real deal will launch without a touchscreen infotainment system.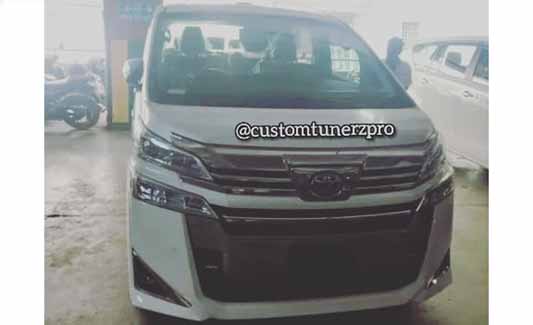 This luxury people mover will come with a 2.5-litre hybrid petrol engine and a CVT automatic transmission and all-wheel drive. The engine is expected to make around 150PS of power while the electric motor is said to be capable of 145PS. We're expecting the combined maximum power output to stand around 200PS.
The Mercedes-Benz V Class comes with a diesel engine. Because of the 10-year rule for diesel vehicles Delhi NCR area, it's wise to look for a petrol-powered alternative. That is the void that the Vellfire can fill for you.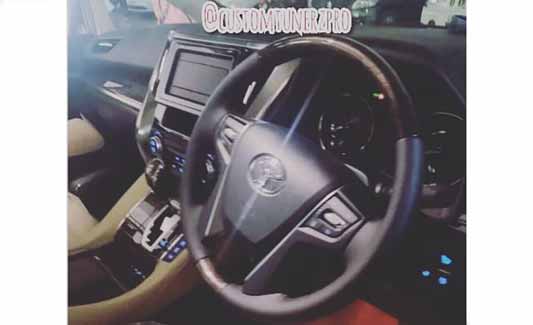 If you do not see much value in buying such an expensive MPV, you can always pick a cheaper route. You can buy the Innova Crysta and add sound-deadening material to the body for a quieter cabin. Then go for interior modification to install recliner rear seats. The biggest drawback of this option is that you can't be sure if the new seats are attached to the frame as securely as the factory seats. Therefore, in the event of a crash, it could come apart if not tethered appropriately. With a luxury MPV like the V Class or Toyota Vellfire, you can rest assured, that the manufacturer must have taken adequate measures to ensure the safety of the passengers.