volkswagen polo prices increased latest september 2021 old vs new price comparison | V3Cars
Volkswagen have increased the prices of the Polo by up to Rs. 26,000. This results in an increase of ex-showroom prices by 1.54 to 3.06% where the Highline Plus turbo manual suffered the biggest blow.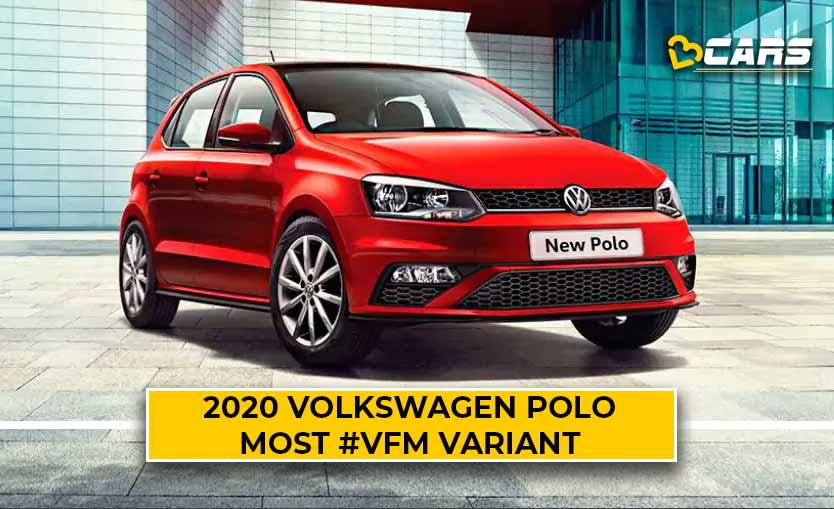 After the price revision, the Volkswagen Polo's prices start at Rs. 6.27 lakh for the Trendline petrol manual. The top-spec GT turbo petrol automatic still costs a shade under Rs. 10.0 lakh.
Volkswagen Polo 1.0L Normal Petrol

September 2021 | Old Vs New Prices

Variant

Old Price

Difference

New Price

% Change

Trendline MT

Rs. 6,16,500

Rs. 10,500

Rs. 6,27,000

1.70

Comfortline MT

Rs. 7,11,000

Rs. 11,000

Rs. 7,22,000

1.55
Speaking specifically of the Polo turbo petrol, the prices went up by up to Rs. 26,000 for the Highline Plus turbo manual, which is an increase of 3.06%. The Polo turbo petrol range now starts at Rs. 7.6 lakh and goes up to Rs. 10.0 lakh for the GT automatic.
Volkswagen Polo 1.0L Turbo Petrol

September 2021 | Old Vs New Prices

Variant

Old Price

Difference

New Price

% Change

Comfortline MT

Rs. 7,41,000

Rs. 19,000

Rs. 7,60,000

2.56

Highline Plus MT

Rs. 8,49,000

Rs. 26,000

Rs. 8,75,000

3.06

Comfortline AT

Rs. 8,51,000

Rs. 19,000

Rs. 8,70,000

2.23

Highline Plus AT

Rs. 9,60,000

Rs. 15,000

Rs. 9,75,000

1.56

GT AT

Rs. 9,99,900

Rs. 0

Rs. 9,99,900

0.00