Tata Hexa Price in Delhi
Tata has discontinued the Hexa model. Tata Hexa belongs to the D2-segment SUV in India and is compared primarily with the Toyota Fortuner price in Delhi starting ₹31.79 lakh* (ex-showroom) and Jeep Meridian price in Delhi starting ₹29.90 lakh* (ex-showroom).
Tata Hexa On Road Price in Delhi
On road price of the Tata Hexa is not available in your city right now.
List of last recorded on road prices of the Tata Hexa.
Compare Prices of Hexa Rivals
Calculate how much you may have to pay every month for your car loan with V3Cars' interactive auto loan EMI calculator. You will get car loan EMI as soon as you enter the required loan amount, the interest rate and the desired tenure period. Installment in EMI calculator is calculated on reducing balance.
EMI Calculator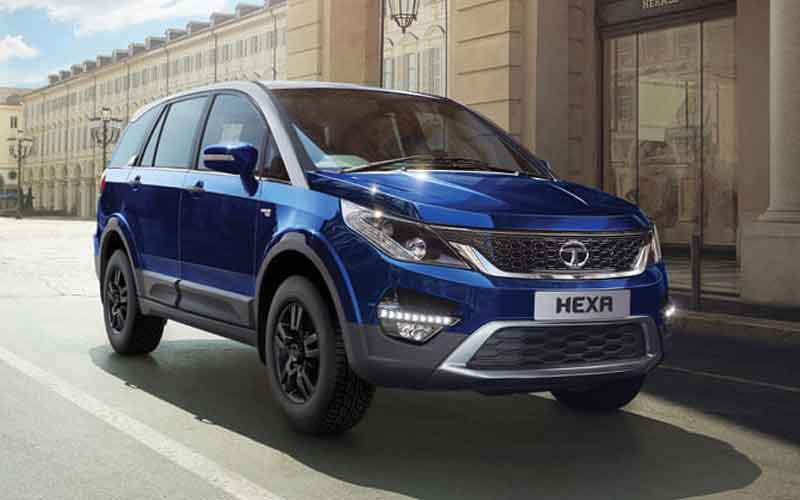 Discontinued
Tata Hexa has been discontinued and the car is out of production

SUV
Body Type
-
Mileage
2179 cc
Engine
Manual, Automatic
Transmission
Diesel
Fuel Type
7 Seater
Seat Capacity