Tata Motors To Introduce New 1.2L, 1.5L Turbo Petrol Engines - Auto Expo 2023
At the Auto Expo 2023, Tata Motors confirmed that they're making a new generation of 1.2L and 1.5L turbo petrol engines with direct injection. The new 1.2L turbo petrol engine will replace the current generation one, which is available in the Altroz turbo and Nexon petrol.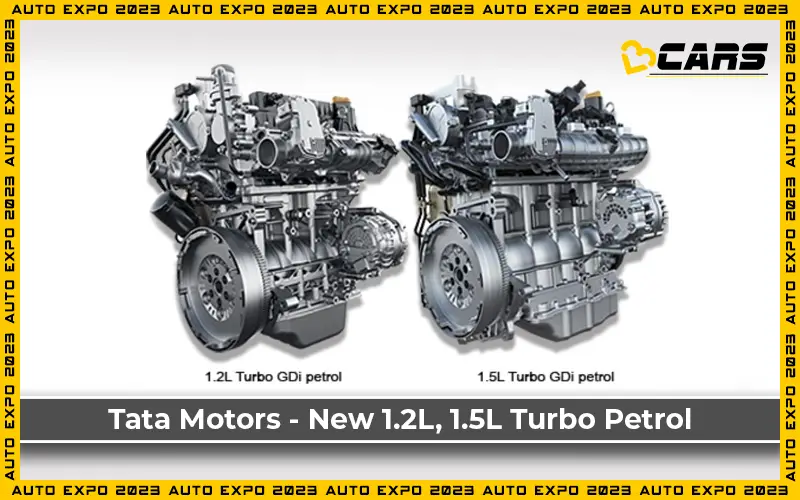 Update (Jan 23, 2023): While speaking with other media people, Tata Motors VP of passenger cars, Mr. Mohan Savarkar, confirmed that the 1.2L turbo petrol engine will debut with the Curvv. It'll offer 125PS of power and 225Nm of torque. In other, smaller vehicles, it'll deliver a lower torque output of 190Nm. The larger, 1.5L turbo petrol engine will come with the Harrier and Safari. It'll offer 170PS of power and 280Nm of torque.
Tata officials only confirmed that the Curvv will get the new 1.2L turbo petrol engine but they didn't specify if it'll also get the 1.5L turbo diesel engine and the 1.5L turbo petrol engines or not.
In terms of performance, the smaller 1.2L engine will offer 125PS of power and 225Nm of torque. The 1.5L turbo petrol engine will make 170PS of power and 280Nm of torque. Here's a look at the engine specs of other C-segment SUVs for reference:
Track our complete 2023 Auto Expo coverage at: Auto Expo 2023 – Latest News in Auto Show India
At the Expo, Tata also showcased some interesting CNG cars and a performance version of the Altroz, called Altroz Racer, equipped with a more powerful 1.2L turbo petrol engine. Here are the details about these cars:
Auto Expo 2023 - Tata Altroz Racer To Get New, Segment-First Features
Tata Altroz CNG, Punch CNG Solved The Boot Space Problem With CNG Cars