2019 Renault Kwid Facelift - Variants Explained: Which variant gives most value?
The 2019 Renault Kwid facelift has some serious competition in the micro-SUV sub-segment it created. But if you find the new Kwid worthy of your attention, we're here to explain which variant you should consider if you're also a value-hunter just like us.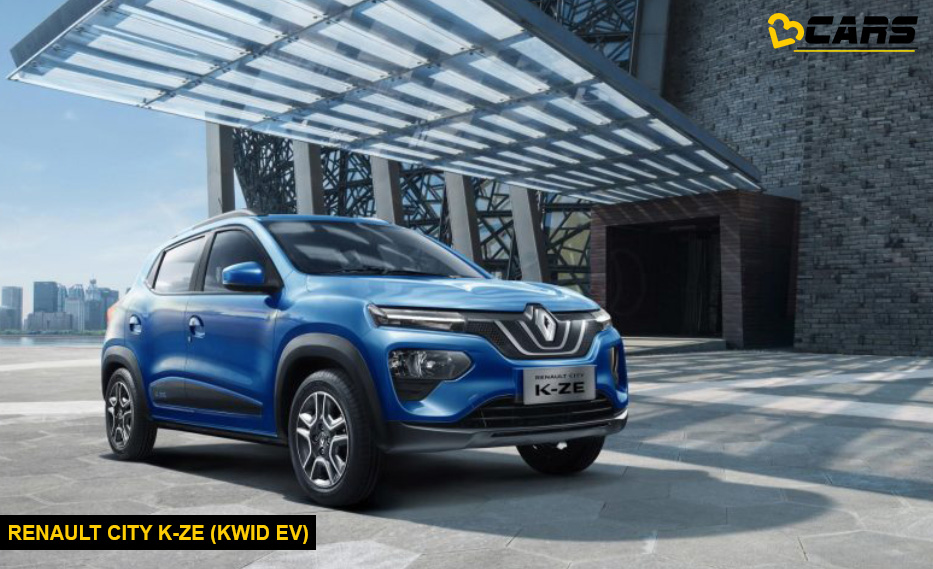 New 2019 Renault Kwid Dimensions
Before we dive into the variants game, let's take a look at its dimensions to see how it compares with its immediate rivals.
| | | | | |
| --- | --- | --- | --- | --- |
|   | 2019 Renault Kwid Facelift | Maruti SPresso | Maruti Alto K10 | Maruti Alto 800 |
| Length | 3731mm | 3565mm | 3545mm | 3445mm |
| Width | 1579mm | 1520mm | 1515mm | 1490mm |
| Height | 1474mm | 1549mm | 1475mm | 1475mm |
| Wheelbase | 2422mm | 2380mm | 2360mm | 2360mm |
| Ground Clearance | 184mm | 180mm | 160mm | 160mm |
| Boot Space | 279 litre | 240 litre | 117 litre | 177 litre |
In sheer size, it dominates pretty much everything in its class of entry-level hatchbacks. The Maruti SPresso is taller but that's where its praise ends. The 2019 new Renault Kwid is:
longer

wider

higher off the ground (184mm ground clearance)

with axles spaced out farther than its competition (longer wheelbase means more legroom)

and has the biggest boot too by a healthy margin
This comparison proves that it is indeed as big as it looks.
New 2019 Renault Kwid Facelift Specs
The new Renault Kwid retains the same 0.8-litre and 1.0-litre engines, both of which are available with a 5-speed manual transmission. The 1.0-litre powertrain is also available with a 5-speed AMT automatic. But it doesn't let you select the gears as per your choice unlike any other AMT in the business.
The smaller engine makes 54PS of power, 72Nm of torque and delivers 22.3kmpl. The bigger one makes 68PS of power, 91Nm of torque and has a fuel efficiency figure of 22.5kmpl with the AMT automatic and 21.7kmpl with the manual transmission. The engine is still BS4 only and will get a powertrain update later to maintain compliance.
| | |
| --- | --- |
| Powertrain Options | Petrol |
| Drivetrain | FWD |
| Transmission | 5-speed manual and 5-speed AMT automatic |
| Displacement | 799cc and 999cc petrol |
| Maximum Power | 54PS / 68PS |
| Maximum Torque | 72Nm / 91Nm |
| Fuel Efficiency | 22.3kmpl (799cc), 21.7kmpl (999cc MT), 22.5kmpl (999cc AMT) |
New Renault Kwid Facelift Variants
Now let's look at what variants are available with the new Renault Kwid facelift.
The car is available in 5 trim options, namely:
STD (Standard)

RXE

RXL

RXT and

Climber
The lower 4 variants are available with the smaller, 800cc engine. The top 2 variants are available with the bigger more powerful, 1.0-litre engine. Those top 2 trims also come with the optional AMT automatic transmission.
Renault Kwid Variants

 

STD

RXE

RXL

RXT

Climber

800cc

?

?

?

?

X

1.0-litre

X

X

?

?

?

Automatic

X

X

X

?

?
New Renault Kwid Facelift STD - Fantastic value that sets a new benchmark for base variants
Priced at Rs. 2.83 lakh (ex-showroom Delhi)
The new Renault Kwid base variant comes with 3 features that add to the visual glamour.
Body-coloured bumpers

Daytime running lights (DRLs)

Wheel arch cladding
Unlike the old Renault Kwid, the new one comes with body-coloured bumpers as standard. Since looks are very important to buyers, this decision makes a lot of sense. Black bumpers not only ruin the looks of the vehicle for the owners, but it also doesn't impress potential buyers.
Not just that! The updated Renault Kwid facelift also has those fancy daytime running lights with indicators in the background. That should be a big draw in the Renault Kwid's favour as the Maruti Spresso doesn't have DRLs in any variant. They're available as an accessory for an atrocious sum of Rs. 10,000.
The third visual treat is the wheel arch cladding, which not only looks good but also protects the fenders from minor scratches. The wheel arches also now wrap around larger and wider 14-inch wheels of size 165/70 R14 even on the base variant.
On the safety front, the mandated features are also available on the updated Renault Kwid. These include the driver airbag, ABS, reverse parking sensors, over-speed alert and a seatbelt reminder.
Other notable features include a new digital instrument cluster with multi-info display, lane change indicator, heater with 3-speed blower control, and retractable 3-point rear seatbelts. Those who value form over function and are on a shoe-string budget will not be disappointed.
Here's a list of all the features:
Body-coloured bumpers

Daytime Running Lights (DRL)

Wheel arch cladding

LED inserts in the tail lamp

Reverse parking sensors

Driver airbag

ABS

Seatbelt reminder

Overspeed alert

Retracting rear seatbelts

Digital instrument cluster

Multi info display

Heater with 3-speed blower control

Lane change indicator

Bottle holders and door pocket in front doors
2019 Renault Kwid Facelift RXE Features - Gets the most basic comfort features
The RXE variant is available for Rs. 3.53 lakh (ex-showroom) and adds a substantial Rs. 70,000 to the price tag. For that price, you get the air conditioning along with some features to add to the feel-good factor. Unlike the base variant, this one is priced a tad bit high for what it offers. But, if you live in warmer regions, then this is the most affordable variant you can live with.
Air conditioner

Rear seat with foldable backrest

Front speakers

Antenna

Sun-visor for front passenger
2019 Renault Kwid Facelift RXL Features - The BEST option with manual transmission
The RXL variant costs Rs. 3.83 lakh and adds Rs. 30,000 to the cost. For the extra sum, you get, front power windows, remote central locking, Bluetooth music system, and the all-important, power steering. For the extra sum, the upgrades seem to be priced appropriately.
Here's the list of additional features:
Silver outside mirrors

Silver wheel covers

White stitched metal grey fabric upholstery

Power steering

Front power windows

12V power socket for front-seat occupants

Central locking with remote

Bluetooth Music system
2019 Renault Kwid Facelift RXT 800cc Features - Good value for the tech-savvy
Priced at Rs. 4.13 lakh, the RXT variant is pricier by Rs. 30,000. For that sum, you get an 8-inch touchscreen infotainment system with Android Auto and Apple Carplay, reverse camera, intermittent front wipers, leather-wrapped steering wheel and rear parcel tray, among other features. It seems just a little expensive for the kit on offer but if you want a touchscreen infotainment system, then it's a good buy. Here's the list of features for the variant:
Chrome insert on the grille

Leather-wrapped steering wheel with chrome inserts

Black gear knob with red stitching

Chrome parking brake lever button

Chrome inner door handle

Central and side air vents with chrome knobs

Rear parcel tray

12V power socket for rear-seat passengers

Fast USB charger

Reverse parking camera

8-inch touchscreen infotainment system with Apple Carplay and Android Auto
2019 Renault Kwid RXT 1.0-litre Features - The BEST option with automatic transmission
For an additional Rs. 20,000, you can upgrade to the 1.0-litre engine. Given the modest increase in price, this upgrade is a no brainer. A peppier engine is more enjoyable to drive and you'll appreciate the extra power when closing gaps in traffic or when carrying a cabin-full of friends and family.  Along with more displacement, power and torque, it also gets dark, 2-tone outside mirrors, graphic package, dark wheel covers and such.
Dark 2-tone outside mirrors

Graphics package

Dark wheel covers

B-pillar black applique
2019 Renault Kwid Facelift Climber Features - Eye candy
The top-of-the-line Renault Kwid Climber variant costs Rs. 4.54 lakh at the showroom. Adding Rs. 21,000 to the RXT 1.0 will give you: 
Rear seat armrest

Roof rails with orange inserts

Grey wheels

Faux front and rear skid plates with orange inserts

Contrast orange coloured ORVMs

Climber decals on front doors

Orange accents around headlamps

Orange and white fabric upholstery

Orange Climber insignia on the steering

Black gear knob with orange accents
As you can see, barring the rear seat armrest, the Climber variant is ONLY adding cosmetic features. So, we're not convinced if this variant deserves your attention. However, if you're moved by the design and would've anyways spent on accessorizing your Kwid, then this seems like the easier and cheaper route.
2019 Renault Kwid Facelift Optional Features (RXT / Climber) - This is a go
The optional features are available on top of RXT 1.0-litre and Climber variants. For about Rs. 8,000, it adds a passenger airbag and rear power windows. Safety and a functional feature, packed into one₹Sign. Me. Up. 
Rear power windows

Passenger airbag
2019 Renault Kwid Facelift AMT Automatic (RXT / Climber) - Don't panic in traffic
The AMT automatic option is available with the RXT 1.0-litre and Climber variants. For Rs. 30,000, you get the convenience of an automatic. If you're expecting to drive a lot in traffic conditions, then these thirty grand will be well spent. Your left arm and leg will thank you later.
In comparison, the Maruti SPresso AMT adds Rs. 43,000 on top of the price of a comparable variant. Suddenly, the Kwid AMT starts to come across as a bargain. It also comes with automatic crawl which gets you moving slowly without any accelerator input if you lift off the brake pedal. A blessing in bumper to bumper traffic as you only have to use only one pedal.
Do note, that unlike most AMT automatics, the Kwid AMT doesn't offer any manual control over the selection of gears. So, you have to completely rely on computer ji to do what you expect it to do at the moment. Go for the Kwid AMT automatic only if you're expecting to encounter a lot of traffic.
Renault Kwid Facelift - Best Variant (Manual)
The RXL with the 800cc engine gives all that we need for everyday use. Features like remote central locking, front power windows, power steering, AC and heater, a Bluetooth music system, a folding rear seat and basic safety are part of the package. This should meet the needs of most value-conscious buyers.
Renault Kwid RXL 800cc Price - Rs. 3.83 lakh
Renault Kwid Facelift - Best Variant (Automatic)
However, if you have a deeper pocket, and want an automatic transmission, then the RXT 1.0-litre with the optional features is the one to get. It's also reasonably priced for the manual transmission. But we figured, if you've come this far, you may as well get the AMT and insure yourself against the traffic woes.
Renault Kwid RXT (O) 1.0-litre AMT Price - Rs. 4.71 lakh