2024 Mahindra XUV.e8 (XUV700 Electric) Spotted On Test? | V3Cars
The Mahindra XUV.e8 electric SUV was spotted on test recently. The XUV.e8, which is based on the carmaker's INGLO EV platform, is all set to launch in late 2024. Read on to know more about the upcoming Mahindra electric SUV.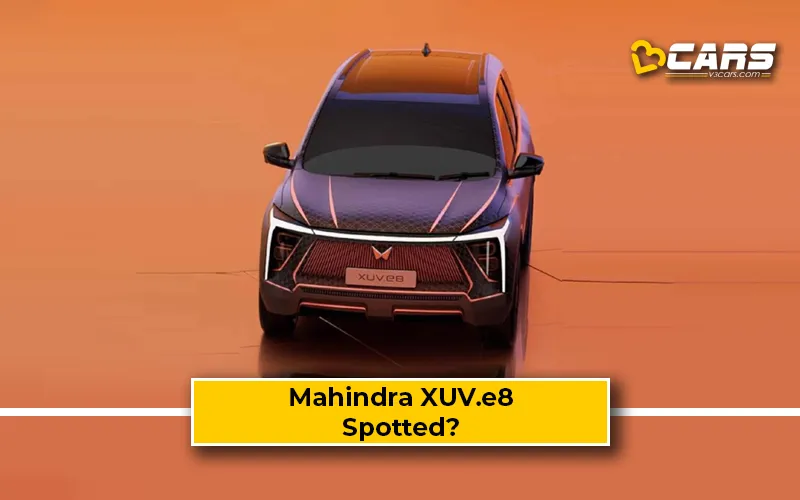 Mahindra XUV.e8 (XUV700 Electric) Spotted?
The test mule of the XUV700 electric SUV was partially wrapped in camouflage while the rest of the SUV revealed its unique copper colour scheme. The same colour was used on the XUV.e8 concept, which was revealed in the UK last year. However, the front end of the test car doesn't resemble the XUV.e8 concept. Hence, we expect Mahindra to be testing the powertrain and battery with the bodyshell of the XUV700.
Note: Check out the list of Electric Cars in India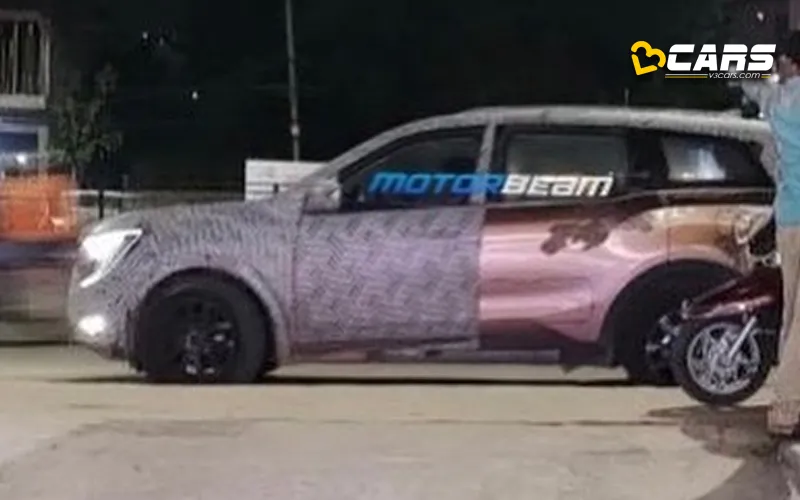 The XUV.e8 will share its silhouette with the XUV700 while packing a few EV-specific design cues such as an enclosed grille and connected lights. Furthermore, Mahindra revealed that the XUV.e8 will measure 4740mm in length, 1900mm in width and 1760mm in height. It will sit on the born-electric INGLO platform and boast a wheelbase of 2762mm.
While Mahindra are yet to reveal the powertrain details for the XUV.e8, they confirmed that it will offer intelligent 4-wheel-drive. The recently showcased Tata Harrier EV concept also featured 4-wheel-drive, making it a worthy competitor to the XUV.e8.
Note: Check your car's fuel cost with Fuel Cost Calculator India
Mahindra will launch the XUV.e8 in India around December 2024, followed by 5 other all-electric SUV launches till 2026. The all-electric SUVs from Mahindra will include SUV coupes and performance-oriented SUVs. To know more about the Born Electric Mahindra SUV range, click the link mentioned below.
Also Read: 5 New Born Electric Mahindra SUVs Reveal Date Confirmed