April 2022 Cars Sales Analysis - B1-Segment Hatchback YoY, MoM Change | V3Cars
In this April 2022 cars sales analysis article, we'll look at the YoY and MoM change in sales figures of all B1-segment hatchbacks in India. We'll also include our observations based on the sales data and possible reasons behind a massive increase or drop in sales, where applicable.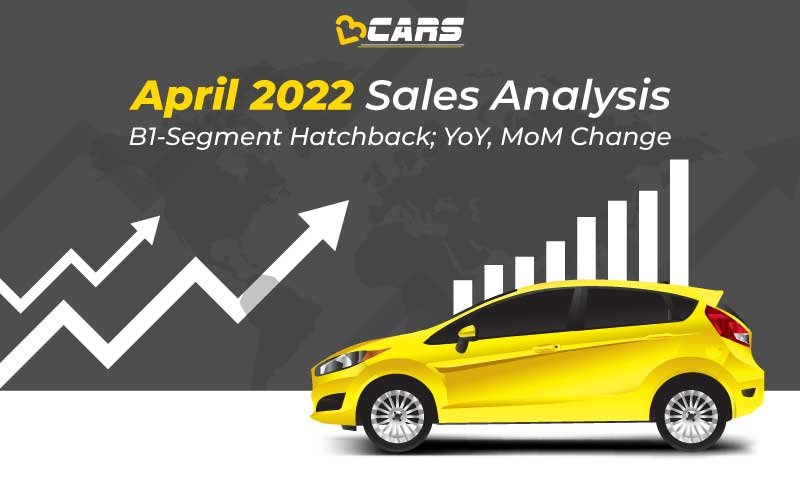 B1-Segment Hatchback April 2022 Car Sales - YoY Change
Among the B1 segments the Mahindra KUV100 and Datsun Go seem to have made an exit with zero sales in April 2022
After the mid-life update, the Maruti WagonR is back in its rhythm with only a 4.77% drop in April 2022 YoY sales figures
All B1-segment hatchbacks saw their YoY sales decline in April 2022
The Swift was the biggest loser with a 51.4% YoY drop in April 2022
B1-Segment Hatchback April 2022 Car Sales - MoM Change
In terms of MoM sales also, all B1 segment hatchbacks saw a decline
The Swift was the biggest loser in this case as well with a 34.7% drop in MoM sales
The Grand i10 suffered the least loss of as its MoM sales dropped only 5.8% in April 2022
KUV100 and Datsun Go sales appear to have dropped to zero hinting at a potential discontinuation of the 2 cars
Note: Check your Car EMI with our - Car Loan EMI Calculator
You can use our Fuel Cost Calculator to see how any petrol, diesel or CNG car will cost to run based on the latest fuel price in your city.