April 2022 Volkswagen Car Sales Analysis - YoY, MoM Change | V3Cars
In this April 2022 Volkswagen cars sales analysis article, we'll look at the car sales of Volkswagen for the previous month. We'll also compare the YoY and MoM change to find out which Volkswagen cars sales are improving and which ones are declining.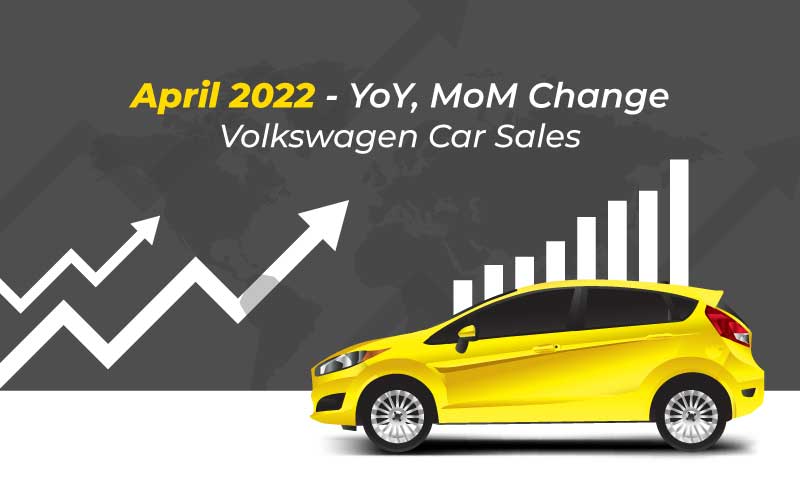 April 2022 - Volkswagen Car Sales Figures - YoY Change
For Volkswagen, the Polo and Vento witnessed a YoY drop of 39% and 66.5%, respectively
The two cars are on their way out; the Polo will not get a replacement any time soon while the Vento will make room for the larger Virtus
April 2022 - Volkswagen Car Sales Figures - MoM Change
MoM, the Taigun and Tiguan, both saw an increase in sales
In April 2022, the Tiguan's sales grew 322% compare to March 2022 figures while the Taigun's production jumped by 10.5%
The Vento and Polo are winding down for a complete exit and the numbers tell the same story
The Vento saw a drop of 67.4% MoM in April 2022 while the Polo's figures dropped 33%
The Vento's production is down to double digits while the Polo's is still in triple digits and it may have some more time before it drops to naught
Note: Check your Car EMI with our - Car Loan EMI Calculator
You can use our Fuel Cost Calculator to see how any petrol, diesel or CNG car will cost to run based on the latest fuel price in your city.