Citroen C3 SUV revealed as a cross-hatch what is Citroen C3 SUV cross-hatch or a hatch
Citroen C3 is finally out with official images of the interior and exterior. However, there are still a lot of questions that remain unanswered.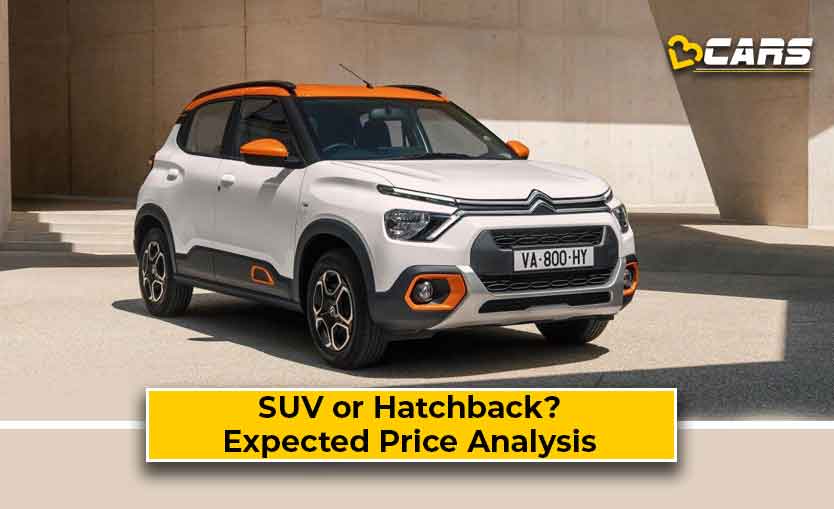 Here's a list of questions in no particular order bugging me about the C3:
Let's learn more about the Citroen C3 so we can all figure out how much this car or hatchback or crossover or SUV or whatever could cost when it goes on sale early next year.
Citroen C3 Features
Based on the official images of the car, I can confirm that the car will get the following features:
10-inch touchscreen
Wired Android Auto and Apple Carplay for native smartphone connectivity
Front power windows
Removable phone mount
Digital instrument cluster
Wire holder organizer
2 speakers (at least) and 2 tweeters
Manual AC
Steering-mounted controls
Flap type door handles
Remote central locking
Rear defogger
Rear washer wiper
Digital instrument cluster
Internally adjustable outside mirrors
Alloy wheels/stylish wheel covers
On the mechanical side, the Citroen C3 will have:
180mm ground clearance
315-litre boot space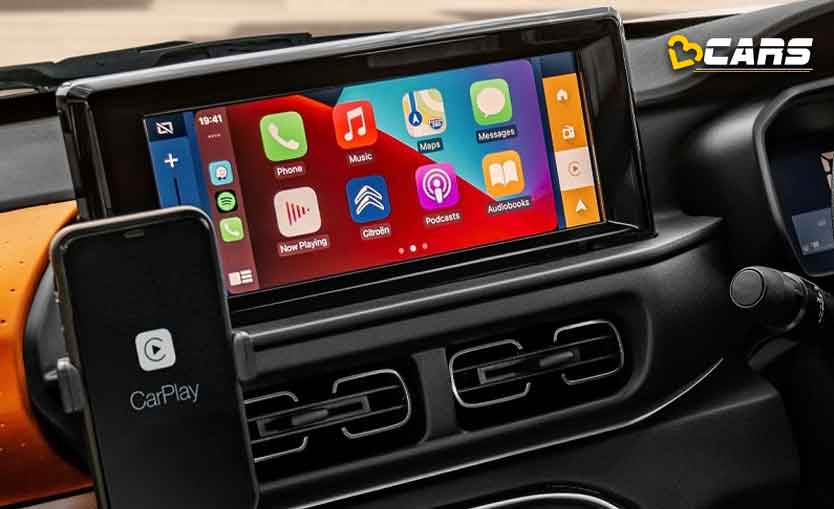 Features Not Available In Citroen C3
I've reviewed the official images of the Citroen C3 and found that even the displayed top-sped model is missing a few features normally found in some mass-market cars. Here's a list of features not available in the Citroen C3:
Keyless entry with push-button start/stop
Projector headlamps
LED headlamps
Cruise control
Power-adjustable outside mirrors
Power-folding outside mirrors
Auto AC
Rear power windows
Sunroof
Shark fin antenna
According to reports, the Citroen C3 will measure almost 4 metres like the Altroz, Baleno and other 4m SUVs such as the Nexon and Venue. Rumours also suggest that the Citroen C3 will get a 1.2-litre turbo petrol engine with a 5-speed manual and a 7-speed dual-clutch automatic transmission (DCT).
Is the Citroen C3 a hatchback, a cross-hatch or an SUV?
The C3 has the style to earn the SUV badge although the badge has lost its essence off late. It probably even has the size to pull off the SUV look. I find it difficult to digest why Citroen are calling it a hatchback when their rivals are hoping to cash in on the SUV craze. Everyone else is trying their best to sell the SUV image with the car even if it's nothing but a beefed-up, front-wheel drive hatchback.
I'm confused why Citroen are not playing the SUV card even though the car looks like it can justify the SUV tag without getting any pushback. I'll put it somewhere in the mini-SUV category with the Ignis, even though the Ignis failed to convince the customers that it's an SUV.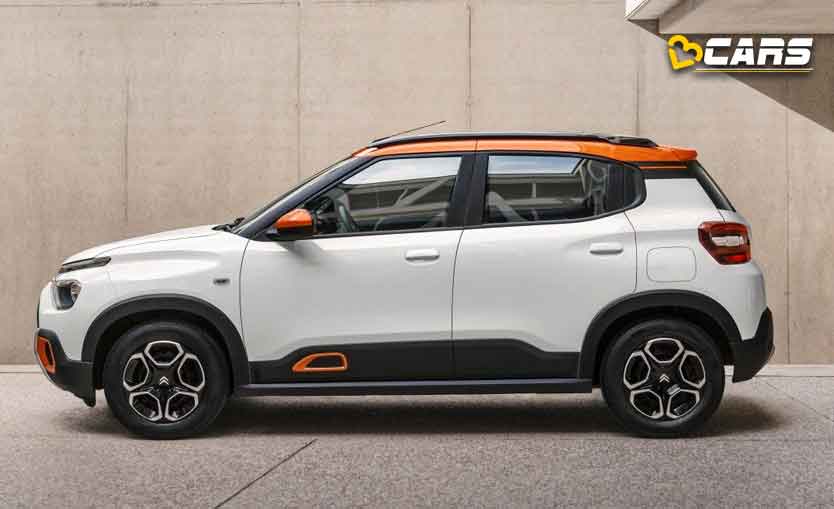 To be honest, most of these cars aren't SUVs, but these days, size and styling are the criteria to enter into the SUV club, so, I'll let the Ignis slide through as an SUV.
SUV CATEGORIZATION

Class

Examples

Micro SUV

Kwid, Redi-Go, SPresso

Mini SUV

Ignis, Casper

Cross-hatch

Tiago NRG

Sub-compact SUV

Venue, Sonet, Nexon, Brezza

Compact SUV

Creta, Seltos, MG Astor

Mid-size SUV

Kodiaq, CRV

Full-size SUV

Fortuner, MG Gloster
Is Citroen C3 a rival for 4m SUVs like Maruti Brezza, Hyundai Venue, Tata Nexon and Kia Sonet?
Definitely not. Take a look at the features not available in the C3. Even the base variants of some of the expensive 4m SUVs get rear power windows. So, the C3 is not going up against the established rivals like the Brezza, Venue, Nexon or Sonet.
In fact, the C3 can't even compete with the affordable end of 4m SUVs like the Magnite non-turbo and Kiger non-turbo. The C3 doesn't offer features like auto AC, power mirrors, and push-button start/stop, which are available in these cars.
Is Citroen C3 an SUV-ish alternative for 4m hatchbacks like Tata Altroz, Nexa Baleno and Hyundai i20?
Again, no. Push-button start, projector headlamps, cruise control and power mirrors are common features in this class of cars. The C3 doesn't get these.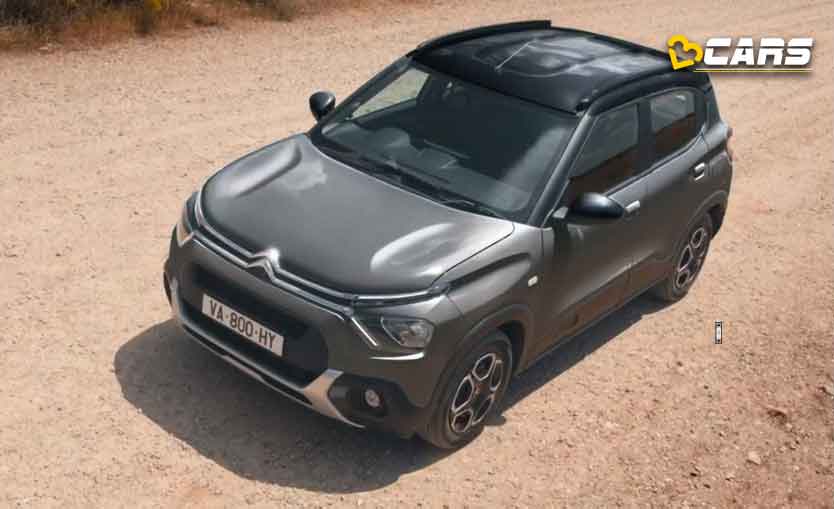 Is Citroen C3 a large SUV-ish alternative for smaller hatchbacks like Tata Tiago, Hyundai Grand i10 Nios and Maruti Swift?
That's a negative. Even these cars offer power mirrors, keyless entry and auto AC, which are not available in the Citroen C3.
Is the Citroen C3 a rival for Nexa Ignis and Tata Tiago NRG?
These cars also offer features like keyless entry, power mirrors, auto AC and more at least in the top variants.
Is Citroen C3 a rival for the Renault Kwid, Datsun Redi-Go and Maruti S-Presso?
Hmm! There's certainly a bunch of similarities in terms of features here. Here's the list of features commonly found in this class of micro SUVs:
Flap type door handles
Touchscreen infotainment
Android Auto (wired)
Apple Carplay (wired)
Internally adjustable outside mirrors
Remote central locking
Digital instrument cluster
Front power windows (no rear power windows)
Similar ground clearance (around 180mm)
Halogen reflector headlamps
LED DRLs
Manual AC
Stylish wheel covers (e.g. Kwid; these look like alloys)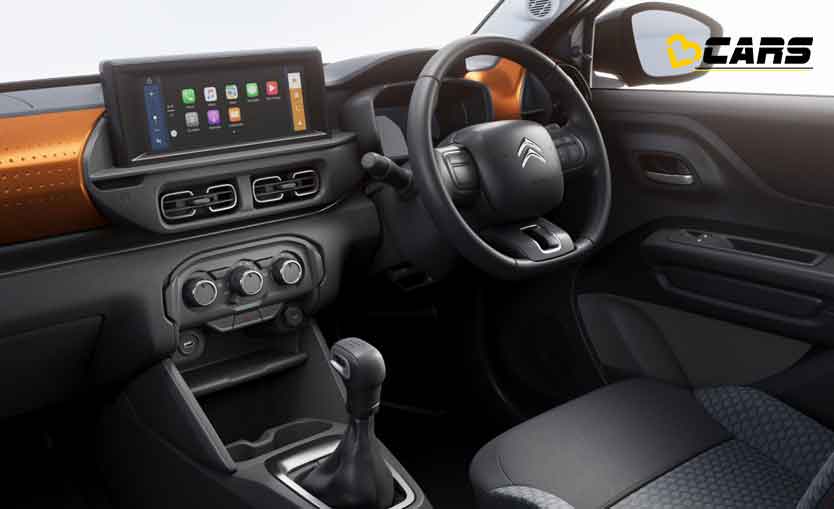 However, it's difficult to expect the C3 to cost as much as the Kwid because of its size. After all, this frame will also accommodate a 4m SUV from Jeep. So, even if the C3 is not exactly 4m long, it probably won't be as compact as the Kwid. it's probably around 3800mm long or about as long as the Tiago NRG.
The rumours also suggest that the Citroen C3 will get a turbo petrol engine with an optional 7-speed DCT automatic. Even a 1.2-litre normal petrol engine would qualify the C3 to sit above this micro SUV class of Kwid and S-Presso.
So, the short answer is - NO. It won't compete against the Kwid and S-Presso.
What Are The Competitors Of Citroen C3?
I believe the Citroen C3 will go up against cars like the Hyundai Santro, Maruti WagonR and Celerio. The C3's feature list syncs up perfectly with these cars.
However, it'll have a slightly larger size and SUV body style. So, it will command a premium over these cars but not enough to start competing against the Tata Punch or Altroz.
So, its rivals are Ignis and Tiago NRG. Even though the C3 is lacking in many features compared to these cars, it's making up for those deficiencies with a bold, SUV styling and slightly larger size.
What Are The Engine Specifications Of Citroen C3?
Reports hint that it'll get a turbo petrol engine with a 5-speed manual and a 7-speed DCT. Considering this: the Citroen C3 gets flap-type door handles, probably doesn't get rear power windows and definitely doesn't get auto AC and power mirrors. We currently don't have a single car in India that has a turbo petrol engine without auto AC and power mirrors.
Moreover, customers who know the benefits of turbo petrol engines and with the budget to spend up to Rs. 1.0 lakh extra for a turbo petrol engine expect some features, which aren't available in the C3. Also, only the Aura and Nios offer a turbo petrol engine with a 5-speed manual. Otherwise, all turbo petrol engines come with a 6-speed manual transmission.
So, I'm betting on a 1.2-litre normal petrol engine with 5-speed manual transmission.
On the automatic side, a DCT is overkill, especially with a 1.2L normal petrol engine. This is an advanced piece of technology and all of the cars currently available with a DCT are expensive enough to also offer auto AC and power mirrors. So, I'm ruling out DCT. AMT or ACMT (auto-clutch manual) suit it better.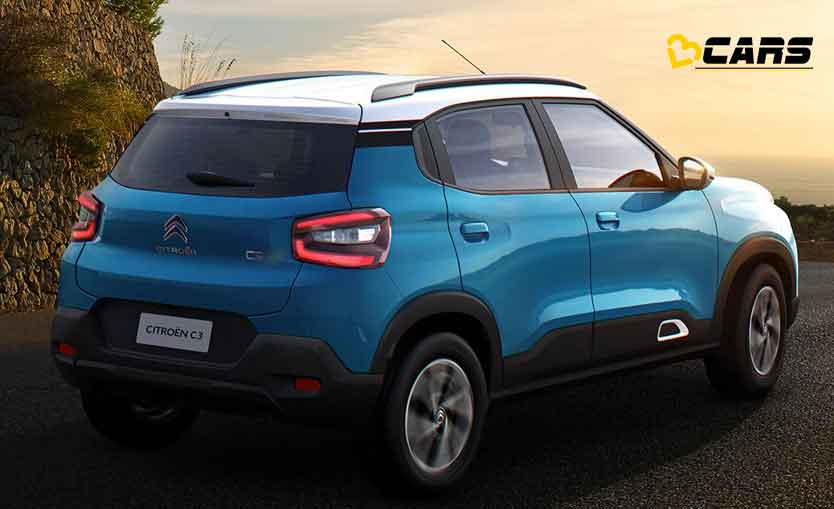 What's The Expected Price Of Citroen C3?
The C3 is going up against the Nexa Ignis and Tiago NRG. While the Citroen C3 has fewer features to offer, it's making up for that with a larger body and SUV styling - both of which are the 'in' thing these days. So, people who are willing to compromise on the features for style will consider the C3.
Therefore, I'm expecting the Citroen C3's prices to start from Rs. 5.0 lakh and go up to Rs. 6.5 - 7.0 lakh (ex-showroom).
New Citroën C3 | Express Your Style -
Citroen C3 Launch Date
The French carmaker will reveal the exact pricing, engine specs, and variant lineup sometime in the first or second quarter of 2022. So, there's still a wait for full official information about the Citroen C3. In the meantime, we can expect leaks and teases of the car, which will continue to validate or invalidate my opinions.