Hyundai Kick-Off 'Beyond Mobility' Campaign To Promote Sustainability, Technology, Innovation
Hyundai India have kicked off their Beyond Mobility campaign to raise awareness and highlight their efforts towards improving sustainability, technology and innovation. Let's talk about each one of these topics one by one.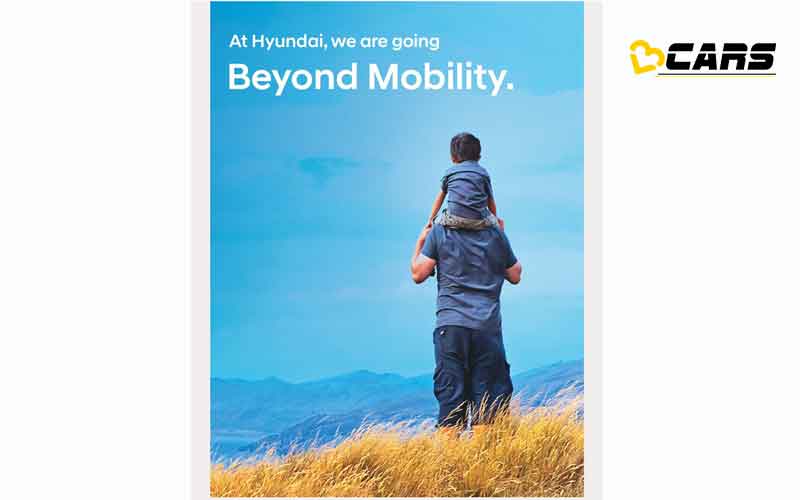 Sustainability
Hyundai India have already achieved a very high score in terms of sustainability as their plants in India are running on 89% renewable energy. Hyundai are also invested heavily in popularising electric vehicles as they brought the Kona EV to the Indian market despite a miniscule demand and thin to no profit margins on a low-volume car like the Kona.
Moreover, Hyundai also have plans to bring Hydrogen fuel-cell vehicles to the Indian market. According to top officials, the government's support for clean energy transportation especially for Hydrogen fuel have solidified their position on FCVs (fuel-cell vehicles). It's worth noting that Reliance industries have also announced plans to invest heavily in mass producing Hydrogen to bring the cost down with improved economies of scale. It's unclear if their first Hydrogen FCV will be Kona or something else.
Also Read: Hyundai And Kia Electric Car (EV) Launch Timeline
The world is one and their commitment in one country alone is not going to do much good. So, Hyundai have also announced that they have set a target to achieve Carbon-neutrality for their entire operations by 2045. The carmaker has introduced initiatives like a dry wash program and switched to LED on a large scale to cut the water and energy consumption, respectively.
Technology
On the technology side, the BlueLink and direct-to-customer online platform have helped establish greater trust between Hyundai and their customers. Their BlueLink telematics started with about a dozen features and with timely updates, the current feature count for the BlueLink stands well over 60. Hyundai also claims that they're prioritizing customer privacy although the concrete steps they're taking to ensure digital privacy remain unclear at this moment.
Innovation
Besides demonstrating their innovation prowess in the electric and fuel-cell powertrain, Hyundai are also the leaders in the engine and transmission space. Across all product lines, Hyundai has the largest number of engine and transmission options available for customers. Hyundai was the first carmaker to offer the auto-clutch manual transmission (ACMT) to the mass-market with the Venue turbo petrol.
Even right now, besides Hyundia and Kia, no other carmaker currently offers such a solution. The ACMT is a perfect option for people who want to maintain complete control over the car's gear selection but don't want to deal with the clutch modulation in stop-and-go traffic. The lower incremental cost for the ACMT and its mechanical simplicity makes it perfect for mass-market penetration in the near future.
Check out our road test review of the Venue turbo ACMT: