Could Hyundai's Genesis Luxury Brand Come To India Soon? | V3Cars
Hyundai's luxury arm Genesis could make its India debut soon. In a recent interview with ET Auto, MD and CEO of Hyundai India, Unsoo Kim, revealed that Hyundai are studying the prospect of introducing their luxury Genesis brand in India.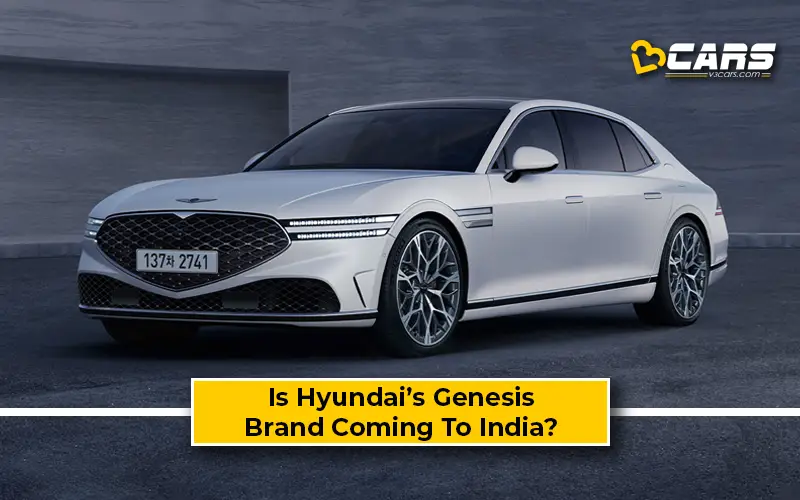 Hyundai Could Soon Launch Genesis Luxury Brand In India
Post the COVID outbreak, the Indian car market has witnessed a strong growth, especially in the premium segments. The rise in sales of luxury cars have led Hyundai to consider launching the Genesis brand in India. Unsoo Kim said, "We have been studying the Genesis for India. Our stakeholders also ask me to do that."
Note: Check out the list of Electric Cars in India
The Genesis is a relatively new luxury brand that locks horns with other luxury brands like Mercedes-Benz, BMW, Audi, Jaguar, Land Rover, Volvo and Lexus in various global markets. If Genesis come to India, they will rival the aforementioned luxury brands, including the market leader — Mercedes-Benz India.
Genesis Considering Local Assembly For Competitive Edge
Hyundai have learnt that direct imports will attract considerable tax impositions, making it unviable to launch luxury cars via the CBU route in the Indian market. Hence, Hyundai could locally assemble their Genesis models for a competitive advantage over their direct rivals. Unsoo Kim said, "Local assembly would be favoured as imports would make it unviable. It may not happen this year though."
Note: Check your car's fuel cost with Fuel Cost Calculator India
Hyundai are yet to green light the Genesis luxury brand for the Indian market and Kim revealed that it may not happen this year. Hence, we can expect Genesis to enter the Indian market in 2024 if Hyundai's study lays a business case in the booming luxury car market. Genesis are likely to consider both ICE and all-electric models for our market.
Also Read: 2023 Hyundai Verna Won't Get A Sunroof: Hyundai