Hyundai Kona Electric Price Dropped
The Hyundai Kona Electric, which was launched in July 2019 at Rs 25.3 lakh (ex-showroom, Delhi), has seen a price drop owing to lowered GST rate. The Kona Electric's launch price included a GST of 12%, which has now been reduced to 5%. Kona Electric's price post GST reduction is Rs 23.72 lakh, Rs 1.58 lakh lower than before.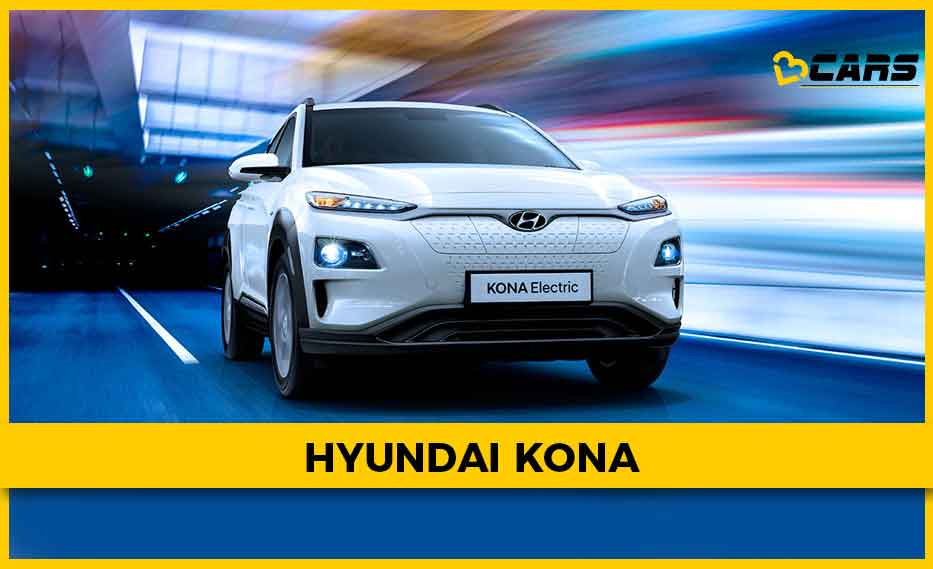 Hyundai has also revealed that it has received 152 orders for the Kona Electric since its launch. The Kona Electric is the first long-range EV in India, with an ARAI claimed range of 452km. Hyundai claims that the Kona Electric's 7.2kW wall box charger can add 50km to its range in one hour. On the contrary, a regular 3-pin DC charger can add as many kilometers in less than 3 hours.
The Kona Electric is only available at 15 Hyundai dealerships in 11 cities in India. It will be accompanied by another long-range electric SUV -- eZS -- from MG Motor by 2020. The eZS is likely to be priced lower than the Kona Electric.
After the Kona Electric, Hyundai has plans to offer a mass market electric car. While little is known about the upcoming small electric car from Hyundai, we know that the carmaker is eyeing to offer it with a range of around 200km. We expect Hyundai to be eyeing a sub-Rs 10 lakh price for the upcoming EV that will position it as a rival to Maruti Suzuki's small electric car based on WagonR.