July 2022 Tata Car Sales Analysis - YoY, MoM Change, 6-Month Trend | V3Cars
In this July 2022 Tata car sales analysis article, we'll look at the car sales of Tata Motors for the last month. We'll also compare the YoY and MoM change to find out which Tata cars' sales improved and which ones declined. Lastly, the table with monthly sales for the last 6 months will give you an idea about the 6-month sales trend of all Tata cars.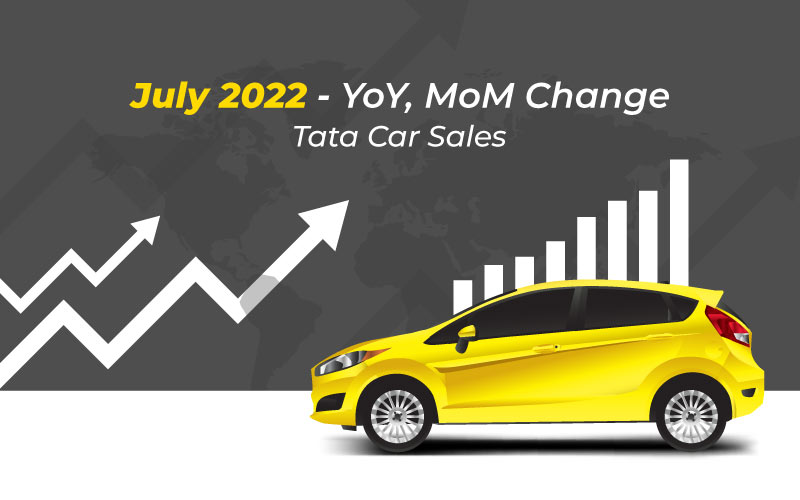 July 2022 - Tata Car Sales Figures - YoY Change
The Nexon is the big volume car in Tata Motors' portfolio with the Punch following closely in second spot.
The Nexon and Punch are the only 2 cars in Tata's portfolio with a 5-figure monthly sales figure. The Tiago is a distant 3rd, taking the spot this month from Altroz, which is a close 4th.
The Tigor and Nexon are the top gainers with 232% and 38% YoY growth. Keep in mind that the wild growth seen by the Tigor is due to its low sales number in July 2021.
YoY change for the Punch is not available as it wasn't on sale in July 2021.
July 2022 - Tata Car Sales Figures - MoM Change
In terms of MoM change, almost all cars witnessed some rise, except the Safari, which lost 5.8%. The Nexon was fairly consistent, with a negligible drop of 0.6%
The Tiago, which was the only loser in the month of May, saw a gain of 16% in June and 10% in July to continue its upward trend
The Tiago was the top gainer for July 2022 MoM comparison with 16% growth, followed by the Tigor with 10.2% growth
Tata Motors — 6-Month Sales Trend (Feb 2022 - July 2022)
Note: Check your Car EMI with our - Car Loan EMI Calculator
You can use our Fuel Cost Calculator to see how much any petrol, diesel or CNG car will cost to run based on the latest fuel price in your city.