July 2023 Cars Sales Analysis - Sedan YoY, MoM Change, 6-Month Trend | V3Cars
In this July 2023 car sales analysis article, we'll look at the YoY and MoM change in sales figures of all sedans in India. Where applicable, we'll also include our observations based on the sales data and possible reasons behind a massive increase or drop in sales. Lastly, the table with monthly sales of all sedans for the last 6 months will give you an idea about their 6-month sales trend.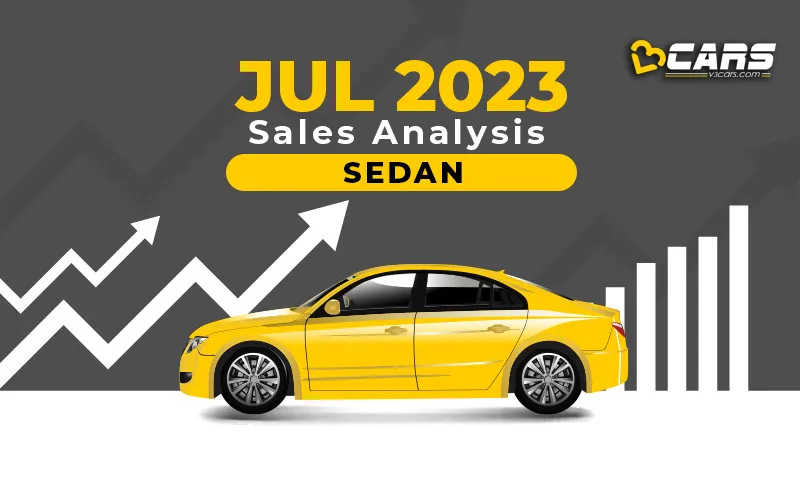 Sedans July 2023 Car Sales - YoY Change
The Dzire maintained its top spot among sedan sales in July 2023, but reported a drop of 2.56% in YoY comparison
It looks like even in the foreseeable future, the Dzire will remain the only sedan to achieve a 5-figure monthly sales figure as its sales in July is more than double of the next best-selling car in the category, the Xcent/Aura pair
Among the mass-market sedans, the Verna witnessed a 52.83% YoY gain, making it the top gainer
The other YoY gainers in the sedan category were Vollkswagen Virtus with a 29.82% growth and the Honda Amaze with a 22.37% growth
The Honda City was the top loser amongst the high-volume cars in the category with a 53.06% YoY decline in sales numbers
Among other mass market losers in the category, the Tigor and Slavia were the next top loser with around 50.60% decline in sales, followed by Slavia with around 12.72% YoY drop in numbers in July 2023
Volkswagen Vento, Mahindra E-Verito and Skoda Octavia were discontinued over the past year
Also Read: Volkswagen Virtus Petrol Variants Explained - Which One To Buy?
Sedan July 2023 Car Sales - MoM Change
Most cars in the category saw a decline in the MoM comparison for July
The only gainers were Toyota Camry, Maruti Dzire and Skoda Slavia
Among the high-volume cars listed here, Dzire was the top gainer with 43.69% growth, whereas Slavia posted a growth of 0.92%
Toyota reported a growth of 3.26% in the dispatches of the Camry
Talking about the MoM losers in July, Verna topped the chart with a 28.57% decline, followed by the Ciaz with a 22.71% drop
Sedan Cars — 6-Month Sales Trend (Feb 2023 - Jul 2023)
Note: Check your Car EMI with our - Car EMI Calculator
You can use our Fuel Cost Calculator to see how much any petrol, diesel or CNG car will cost to run based on the latest fuel price in your city.