Kia India To Position Carens CNG In The Premium CNG Segment | V3Cars
Kia India are currently testing the Carens CNG, which has been spied in its top-spec turbo petrol Luxury Plus trim. We have learnt that Kia India will position the Carens CNG as a premium product as an actual alternative to petrol variants without making any compromises in terms of features and creature comforts.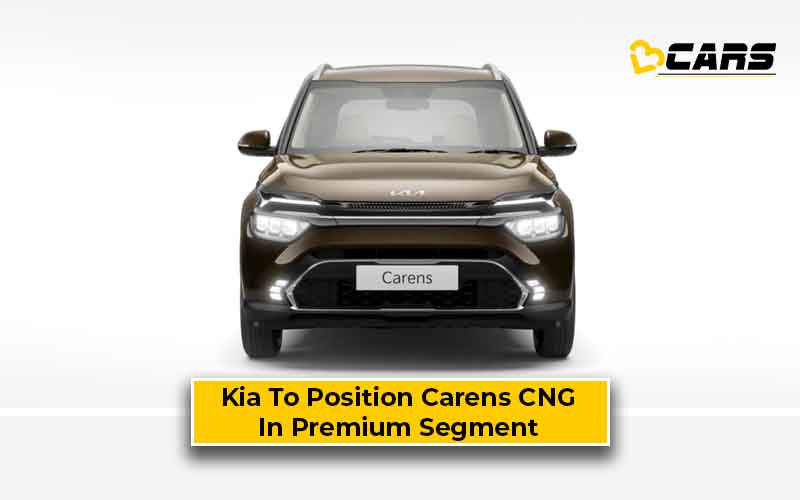 The Carens CNG test mule that was spied a few days ago was seen equipped with alloy wheels, a 10.25-inch touchscreen infotainment system, a digital instrument cluster and leather upholstery. In addition to that, the registration sticker on the side glass confirmed that the test car was based on the top-spec 1.4L turbo petrol variant. It is worth noting that the test car was the 7-seater variant and it remains to be seen if Kia will offer the Carens CNG with both 6- and 7-seater options or just the 7-seater variants.
Note: Check your car's fuel cost with our Fuel Cost Calculator in India
With all the top-spec features and equipment, it seems Kia want to explore the yet-untapped premium end of the CNG segment. To date, car manufacturers have symbolised CNG as a cheaper alternative to petrol-powered vehicles. Hence, most CNG cars that are currently available in the market miss out on features, safety and aesthetics.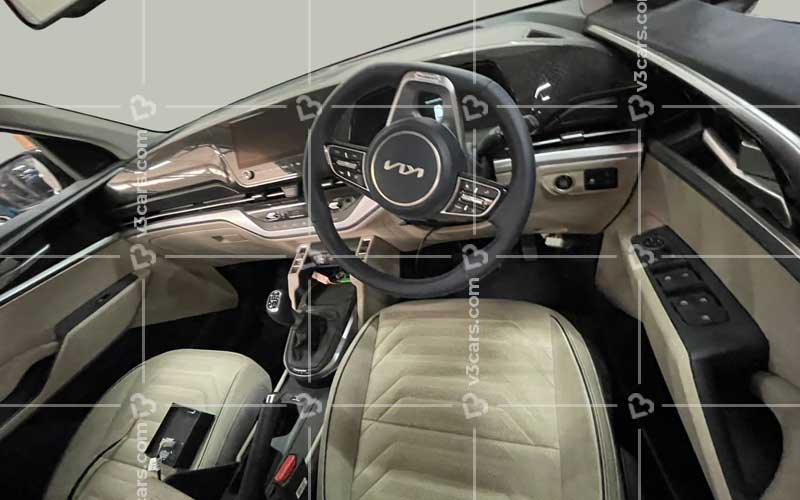 That said, there has been a recent change in the market as manufacturers like Tata and Maruti Suzuki have extended their CNG options to top-spec variants of their popular models. For instance, the Tata Tiago and Tigor CNG are offered in the top-spec XZ+ variants that come loaded with all the bells and whistles found in their respective segments.
Note: Check your Car EMI with our - Car EMI Calculator
Kia's decision to choose the 1.4L turbo petrol engine only reinforces their premium segment approach. The Carens also gets a 1.5L naturally-aspirated petrol engine, which would have kept the cost of conversion and purchase a lot lesser than with the case of the 1.4L turbo petrol. But in contrast, it wouldn't have offered ample performance to lug the Carens along when fully loaded with passengers. Hence, the Carens will be priced on the higher side when compared to its rivals. However, it will be able to deliver a wholesome experience without any compromises.
Also Read: Exclusive: Kia Carens CNG In The Works With 1.4L Turbo Petrol Engine