Mahindra XUV700 7-Seat Gets 2 More Variants - Bookings Start Tomorrow
Mahindra XUV700 7-seat now gets 2 more variants with the luxury pack. The XUV700 AX7 diesel manual and the diesel 4WD automatic now eligible for the luxury pack. At least the pricing for the luxury pack is straight-forward and adds Rs. 1.8 lakh to the non-luxury model's ex-showroom price. So, the XUV700 AX7 diesel manual Luxury costs Rs. 19.99 lakh while the AX7 diesel 4WD automatic Luxury costs Rs. 22.89 lakh (ex-showroom).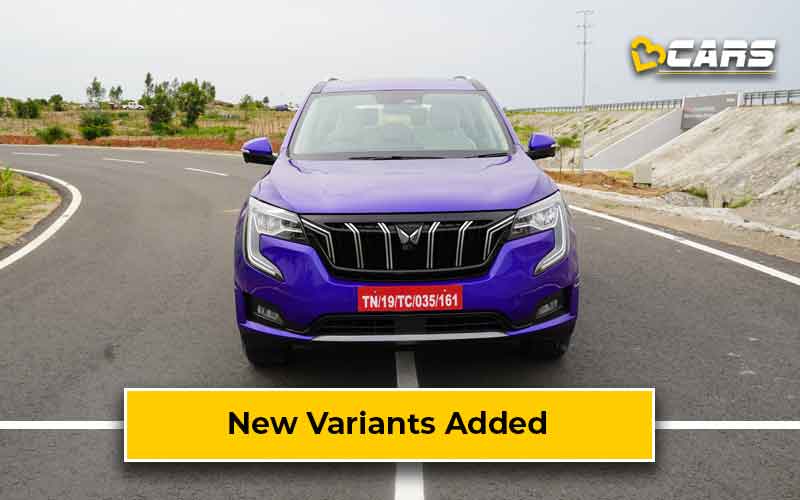 Here are the latest prices of all the XUV700 5-seat variants:
Note that the prices and variant lineup of the Mahindra XUV700 5-seat are the same as before. Here is the updated variant lineup of the XUV700 7-seat and their updated prices:
The new AX7 diesel manual luxury and the AX7 4WD diesel automatic luxury are the respective top variants with manual and automatic transmissions. The bookings for the XUV700 will start tomorrow while the test drives have already started in some cities. To book a Mahindra XUV700, you can go to the following link: https://auto.mahindra.com/own-online/variant-selection?mgc=X700
Also Read: Details About Mahindra XUV700 Bookings, Test Drive, Demo Vehicle & Delivery Dates
Meanwhile, you can also watch our video review of the XUV700 to decide if this new SUV is right for you:
Just like the Astor, which will launch tomorrow, the XUV700 also brings several advanced driver-assist features like adaptive cruise control, automatic emergency braking, forward collision warning, etc.