Maruti Suzuki To Increase Prices From Jan 1
Maruti Suzuki recently announced that they will increase the prices of their cars from January 1, 2022. It is a common practice among carmakers to hike the prices of their vehicles either around the new year or with the start of a new financial year. Maruti blamed the increase in input and manufacturing costs for this price hike.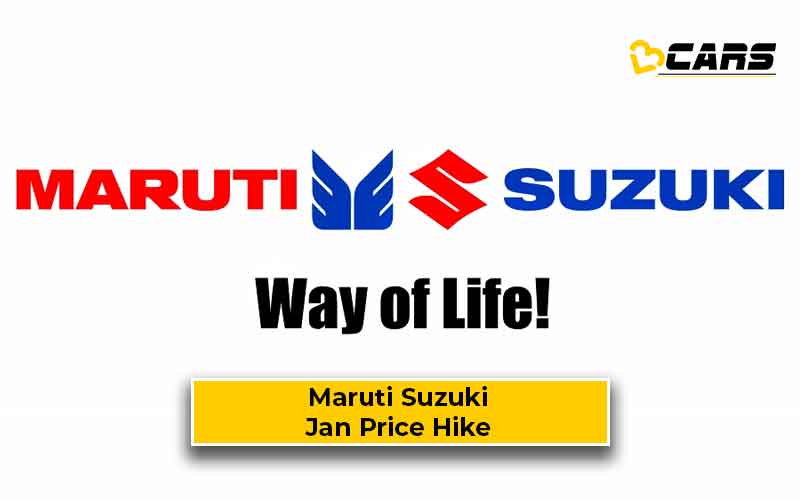 The price hike in automobiles occurs due to multiple reasons. The obvious reason is inflation. Almost all industries have to increase the prices of goods and services due to inflation. Carmakers also increase the prices usually once or twice a year. The other major reason is the global pandemic, which affected the supply chain of raw materials required for manufacturing. The prices of these raw materials have seen a constant rise in the past year.
Moreover, the semiconductor shortage also affected vehicle production and it also added to the increasing input costs. The demand for personal vehicles is also on the rise. Many carmakers are unable to fulfil this demand and hence we see waiting periods of up to one year. This demand and supply unevenness makes manufacturers increase the prices. All things considered, we can expect a slightly larger than usual price hike this time around.
Also read: Maruti Suzuki Get Approval For Setting Up A New Plant In Haryana
Despite these increasing prices, Maruti is expecting a further increase in demand. They are looking forward to setting up a new manufacturing plant in Haryana. It shows their preparedness for the impending demand. Maruti also has plans to launch many cars in the coming years with a heavier focus on SUVs.
Also read: Maruti's Upcoming New SUVs
It should not come as a surprise if other manufacturers decide to increase the prices in the coming days. All the carmakers are suffering from the above-mentioned reasons and might pass on some impact to the customers.