Mercedes G Class G 350d Launched At Rs. 1-50 Crore
Mercedes-Benz adds G Class G 350d to the lineup. The diesel-powered G Class costs Rs. 1.5 crore (ex-showroom). The diesel vehicles have a shorter lifespan, at least in Delhi NCR. But, the turbo-diesel is not only significantly torquey than a comparable petrol engine, but it's also quite frugal. If you take the G-Class off-road, the additional bottom-end torque will help you get out of tricky situations. The lower upfront cost also helps. For the Delhi-dwellers, while you're getting about 33% fewer years of ownership, you're also saving about the same 33% in upfront cost. It's Rs. 69 lakh cheaper than the petrol-powered AMG G63, which costs Rs. 2.19 crore.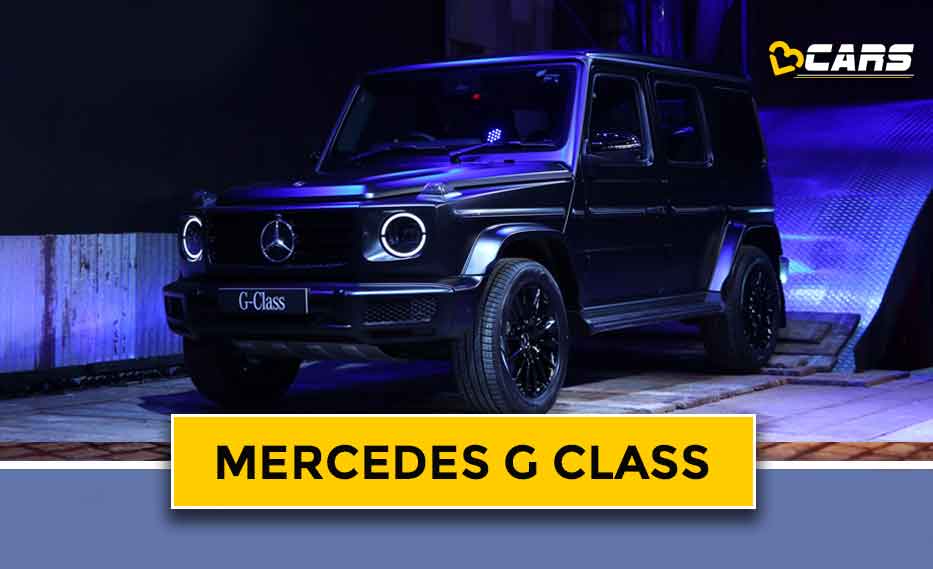 With the diesel engine, you'll miss out on the refinement and punch a petrol V8 offers, but this diesel SUV is also pretty quick off the line. At 7.4 seconds, the 0-100kmph sprint time of the G 350d is not bad; but nowhere near as quick as the G 63 AMG's time of 4.5 seconds.
Here are the specs:
Mercedes-Benz G Class Specs

Displacement

2925cc

Cylinders

6-cylinder in-line

Power

286PS @ 3600RPM

Torque

600Nm @ 1200 - 3200RPM

Transmission

9-speed all-wheel-drive; 60% rear-wheel torque and 40% front-wheel torque

Top Speed

199kmph

0-100kmph Acceleration

7.4 seconds
The engine is Euro-6d Temp compliant. The 6d Temp is a stricter version of the Euro 6 emissions standards. So, it should be either BS6 compliant or not difficult to meet the BS6 norms once they kick in.
Mercedes G Class G 350d Competition
Other options you can consider in similar price range are
Maserati Levante

(Rs. 1.5 - 1.58 crore)
3.0-litre V6 diesel engine (275PS/600Nm)
For a similar price, you get a diesel engine with similar displacement, power and torque configuration and the brand name of Maserati.
Porsche Cayenne Hybrid

(Rs. 1.58 crore)
3.0-litre V6 petrol hybrid (335PS + 135PS electric / 450Nm + 400Nm electric)
With the Cayenne, you get a petrol engine with similar displacement and a little less power. But the electric motor more than makes up for it with healthy bottom-end torque. Also, this is a petrol engine, so you'll be able to keep it around for longer.
Jeep Grand Cherokee SRT

(Rs. 1.12 crore)
6.4-litre V8 petrol engine (470PS/624Nm)
The legendary brand in the off-road world has a massive 6.4-liter V8 engine with some American muscle. Because for the petrol engine, you can also keep it around for long if you're around Delhi. And it's also cheaper. While Jeep maybe the household brand in off-road community, we believe the G-Class, will fare better in the tricky off-road situations because of its ladder-frame chassis, shorter wheelbase and shorter body.