MG Gloster Price Increased By Up To 1.24% - November 2021 Price List Inside
MG India recently increased the prices of Gloster. The prices are now higher by up to Rs. 40,000. In terms of percentage, the Gloster got a price hike of up to 1.24%. Let's look at the latest November 2021 ex-showroom prices of MG's cars and SUVs and compare the old vs new prices.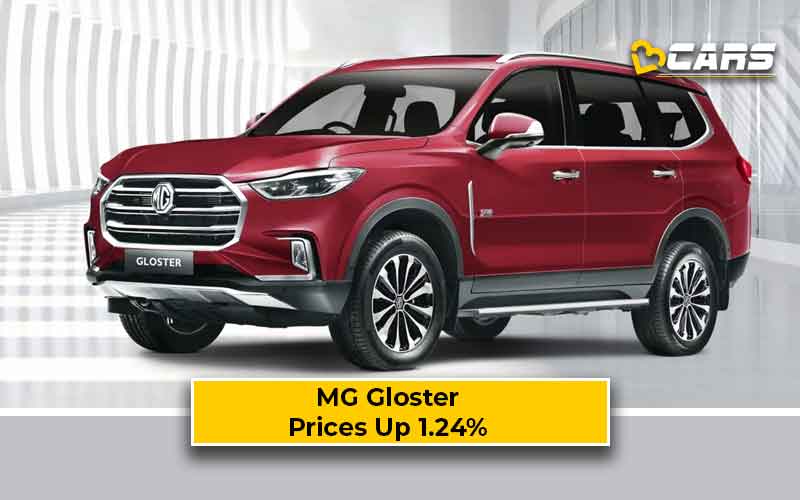 MG Gloster - Latest November 2021 Ex-Showroom Prices
The Gloster's ex-showroom prices now still start at Rs. 29.98 lakh. The range tops out at Rs. 37.68 lakh for the Savvy 7-seater 2.0L twin-turbo diesel automatic. Overall the Gloster's prices are now Rs. 40,000 higher than before. Overall, the new prices of the Gloster are up by Rs. 40,000 for all variants except the base variant - Super 2.0L turbo diesel automatic, where there is no change in price.
Prices of the Gloster diesel went up by up to Rs. 40,000. In terms of percentage, the Smart diesel automatic suffered the biggest increase of 1.24%.